Known for skiiing, Maple Syrup, and Ben and Jerrys Ice Cream. Vermont is possibly one of the coolest states in America. It plays host to almost 13 million visitors a year. As such, Airbnb Vermont properties are some of the coolest in the USA. Many come to Vermont to ski the thousands of miles of ski slopes and trails that wind across the mountains, others simply to admire the splendid fall foliage with its vibrant colors of red, gold, and orange. Whatever the reason for your visit you will be sure to have a great time in the state of 'Freedom and Unity'.
See also:
These are the best Airbnb homes in Northern Vermont
8 Of The Most Beautiful Airbnb Cabins In Vermont
We've taken a look at some of the coolest and unique Airbnb properties that are available to rent for your trip to Vermont.
8. A Cozy Vermont Cabin and Sauna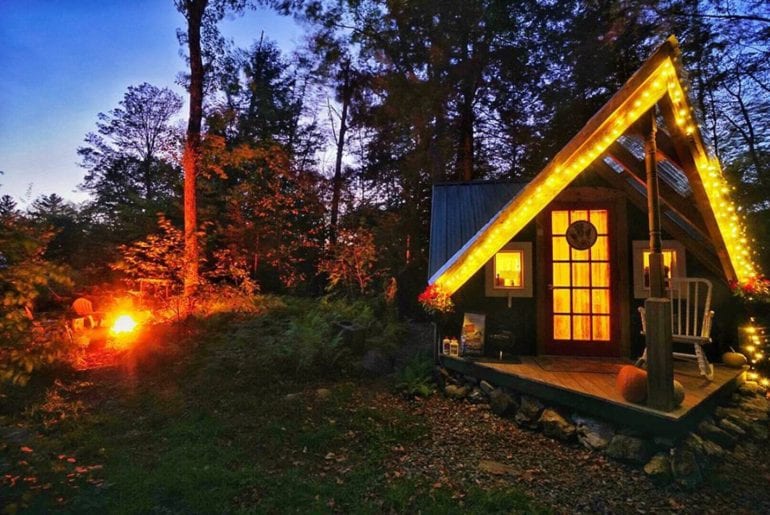 Located in the heart of the Green Mountains this Nordic inspired cabin features its own sauna. Glamping at its best, this small cabin sits on 11 acres of land and features all the amenities you will need to make your stay comfortable. $115 per night ain't bad!
7.A Newly Renovated Barn Apartment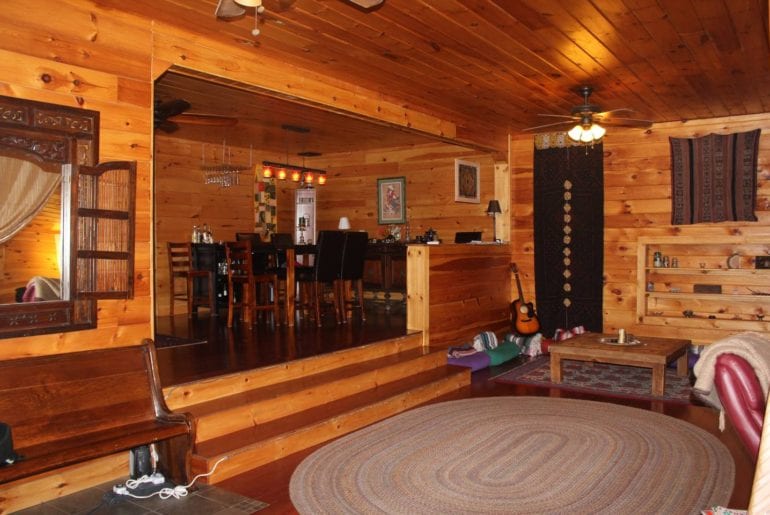 Located just 2 miles from shops and restaurants this fantastic 2 bed, 2 bath barn apartment has been newly renovated and features 2 king size beds. Great for a winter or summer break this home is located close to hiking, biking and skiing. $199 per night.
6. A 5000 square foot Cabin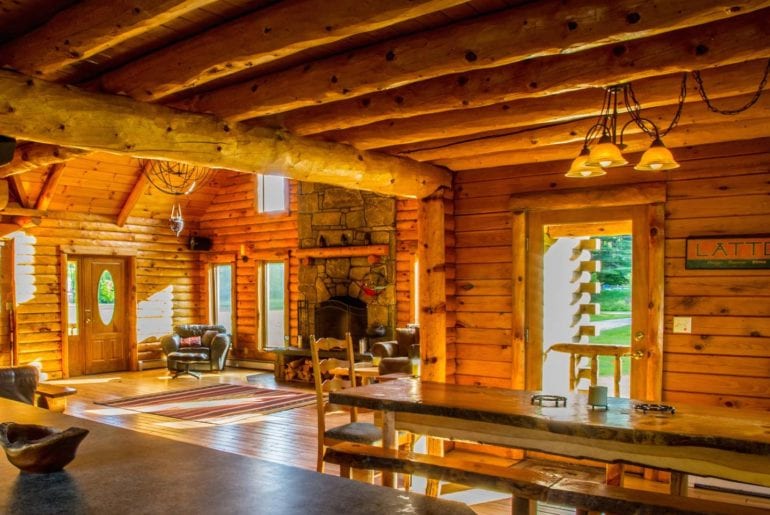 This huge cabin is perfect for entertaining and can accommodate over 16 guests. It features 4 bedrooms, 3 bathrooms, a jacuzzi, and mountain views. The home is located just 5 minutes from local shops and brewery and is a short drive to the ski slopes. $500 per night. 
5. A Riverfront Home with Private Hot Tub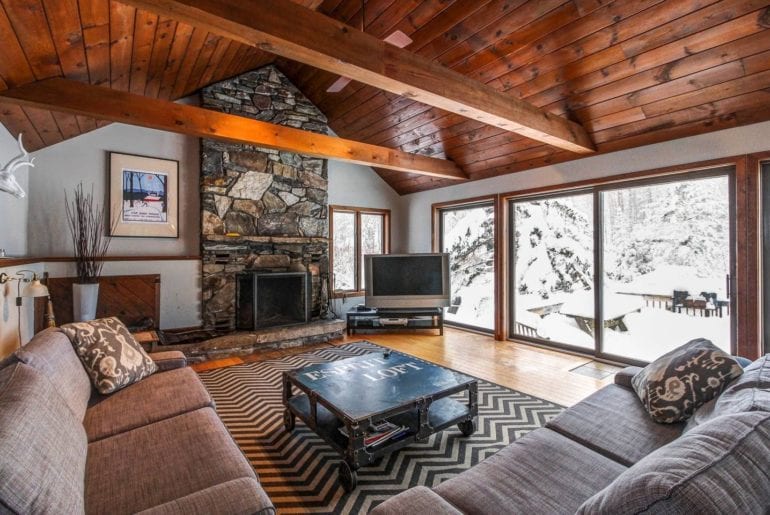 A large and spacious riverfront home featuring its own hot tub and close to golfing, hiking and the local town area. This large home is 5 bed, 2 bath, 2300 square foot property that can house up to 16 people. Located close to skiing and with all amenities you will need for your stay. $289 per night.
4. The Shoe Studio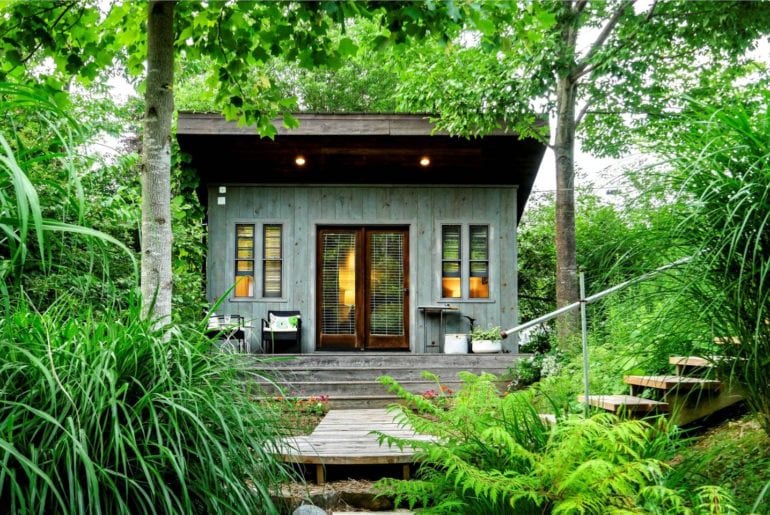 It used to be a shoe making studio, now its been converted in to a cozy guest house. 1 bed, 1 bath nestled in a peaceful corner of the property. This home is just a short walk to all the conveniences of downtown. $160 per night
3. A Treewild Garden Apartment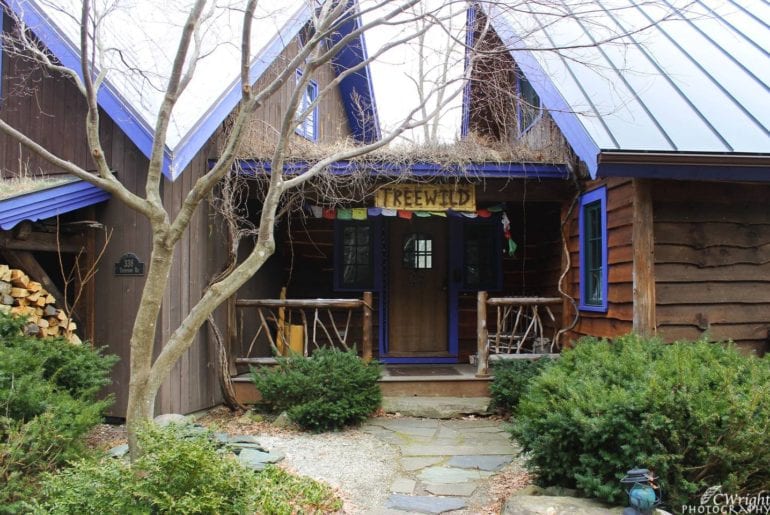 Get back to nature with this charming garden apartment. This open plan apartment features a Japanese soaking tub and views of the surrounding gardens and nearby woods. The home is located just a short drive from the town. $148 per night
2. A Unique Skiing Lodge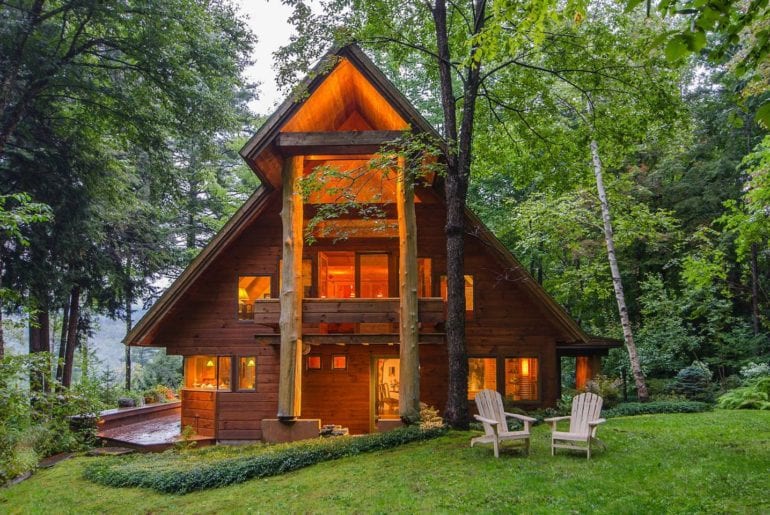 This architect designed lodge sits on 7 acres and features a gourmet kitchen. The home has 5 bedrooms and 4 bathrooms and can easily accommodate up to 10 guests. Close to a skiing center and ski slopes this property is also close to waterfalls and hiking trails. $375 per night.
1. A Von Trapp Style Villa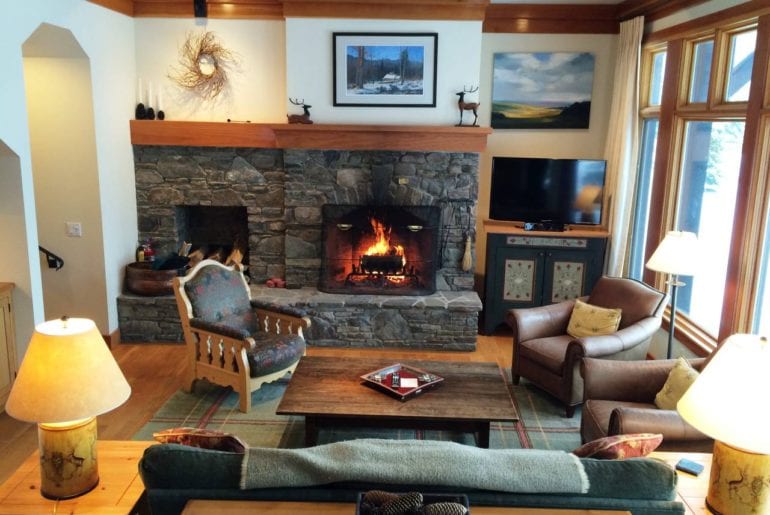 Located close to skiing and with spectacular mountain views this Austrian inspired cabin is great for a family get away. Close to hiking, biking and private trails. Just a short walk from the shops and restaurants of Stowe. Features a fireplace, jacuzzi tub, and balcony. $525 per night. Airbnb Vermont isn't a bad option, right?