We just love outdoorsy site Field Mag's recommendations, and this A-Frame cabin they posted about a while back got us thinking… With summer just around the corner, thoughts of the great outdoors, nights spent in wide open spaces, and days spent hiking fill the heads of travelers just beginning their summer vacation plans. For nature lovers, the thought is exhilarating. For others, not so much. While we love the idea of being in the great outdoors, the reality of it slightly freaks us out. Tell us about the joys of camping and all we can think about is the possibility of bears eating us alive or snakes getting in our shoes somehow. Luckily, for us, err, those people, there are plenty of glamping opportunities, especially in California. With that in mind, here are 8 great California Airbnb homes that are perfect for glamping.
8 of Airbnb's Most Unusual L.A. Homes
You Need To See These 8 Ultra Luxury Joshua Tree Airbnb Spots!
8. Little House Near Yosemite – approx. $112 a night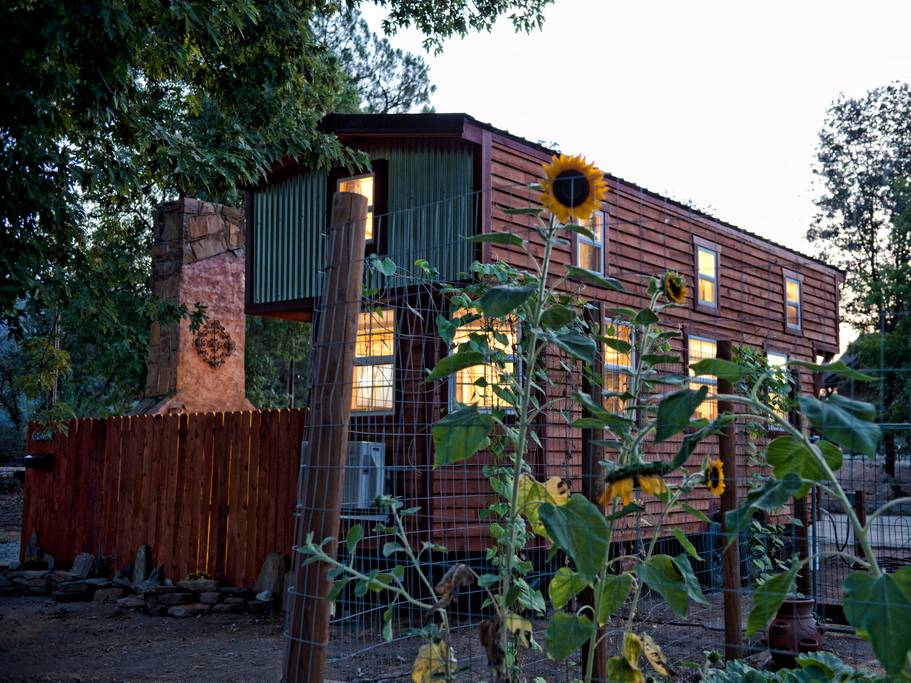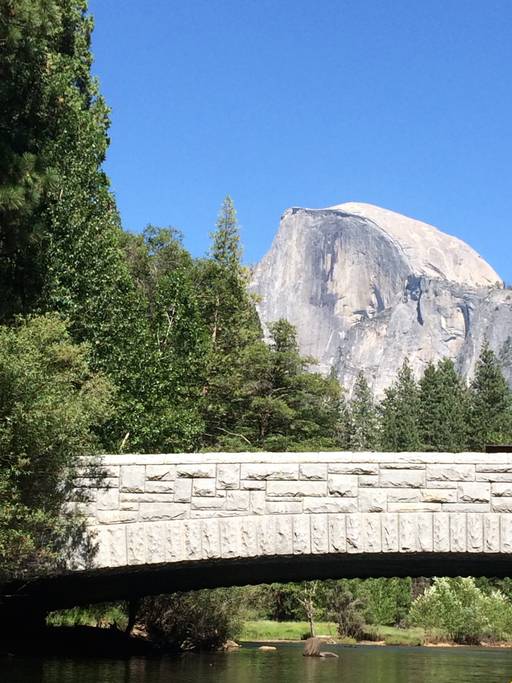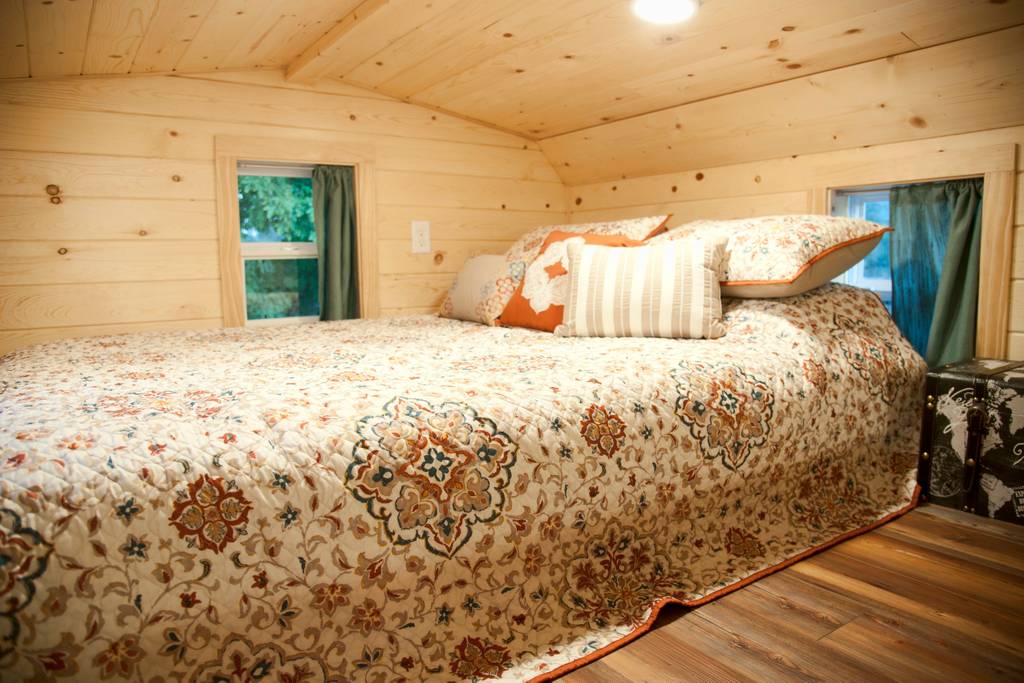 You'll won't have to worry about tents or wild bears here! Even the bathroom is inside in this adorable little house near Yosemite. With most, if not all of the amenities you'd have in a "normal" Airbnb (fridge, microwave, stove, flat screen TV, and even wifi), this little house sleeps four in two beds that occupy two different lofts spaces. There's even a little BBQ area outside so you can get just enough outside time. Feel as if you're missing wildlife if you stay here? Fear not: There are two little dogs who live on the property. What a perfect place to use as your base for seeing Yosemite!
7. Sequoia Cabin – approx. $423 a night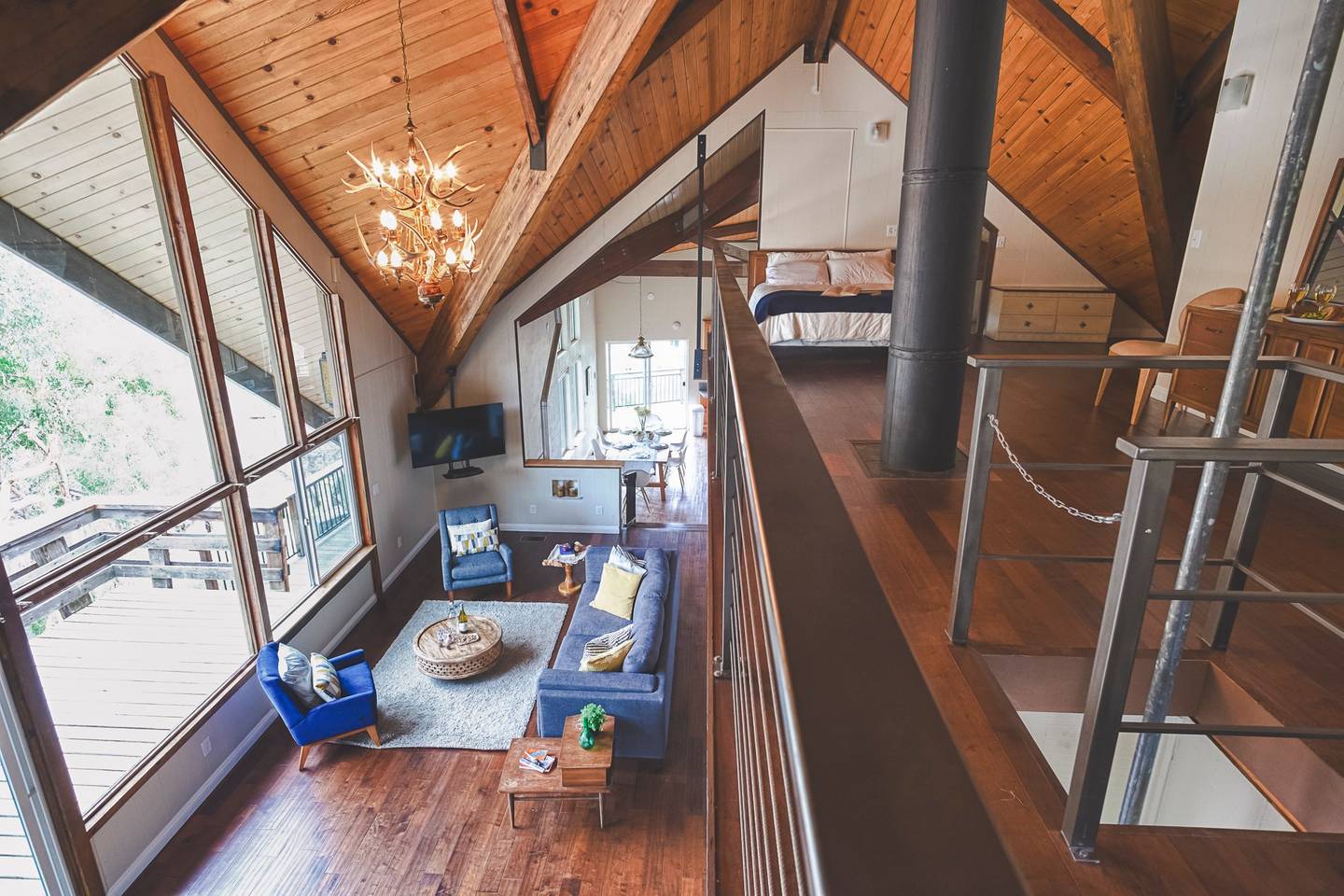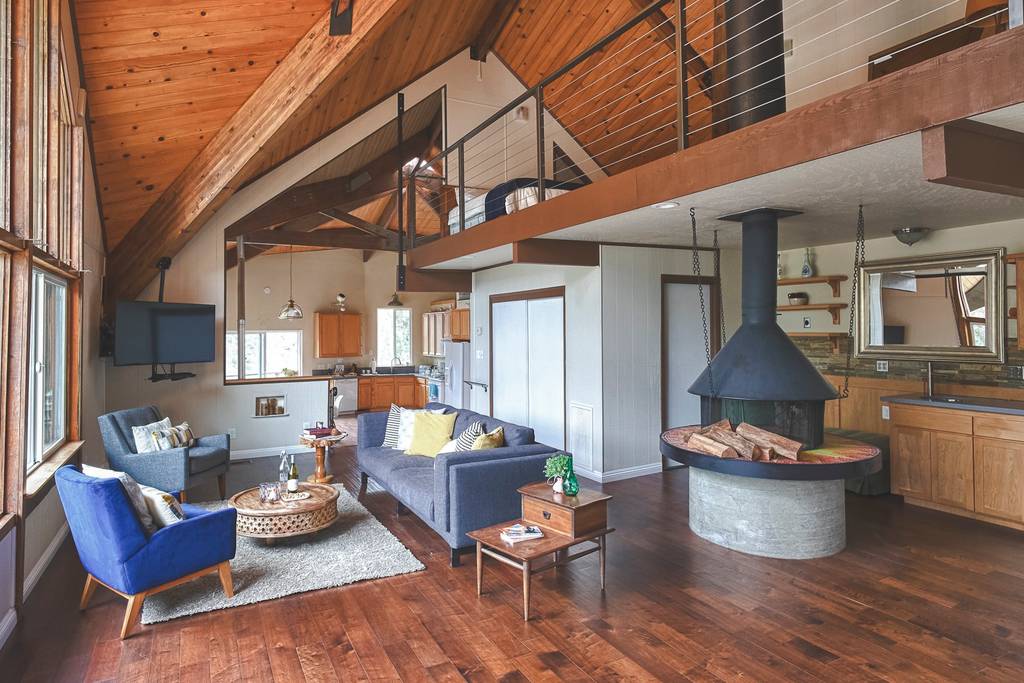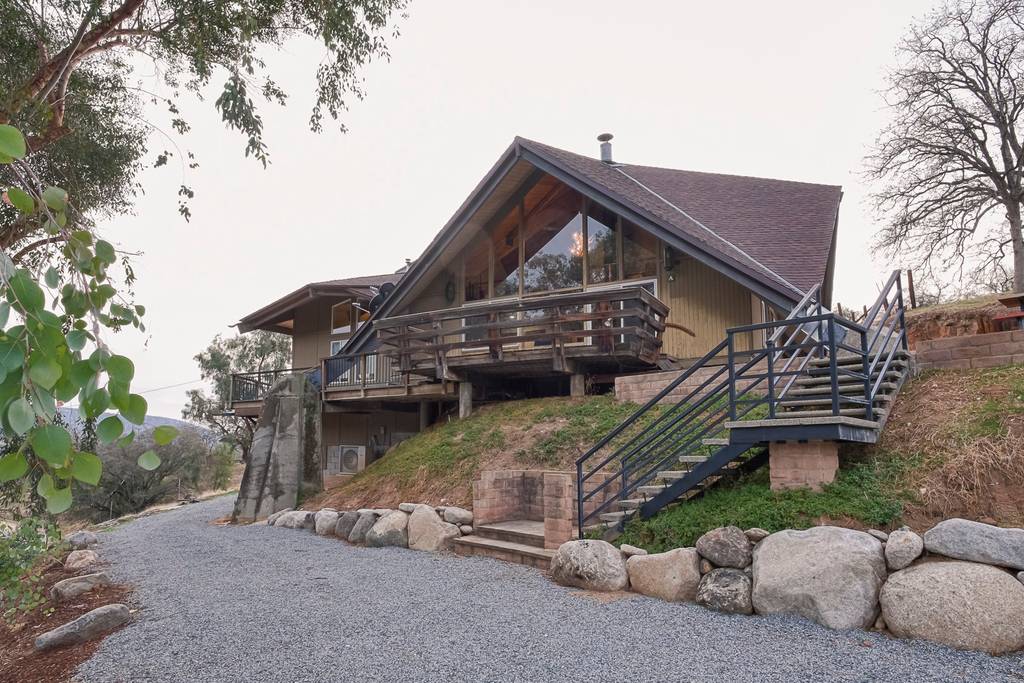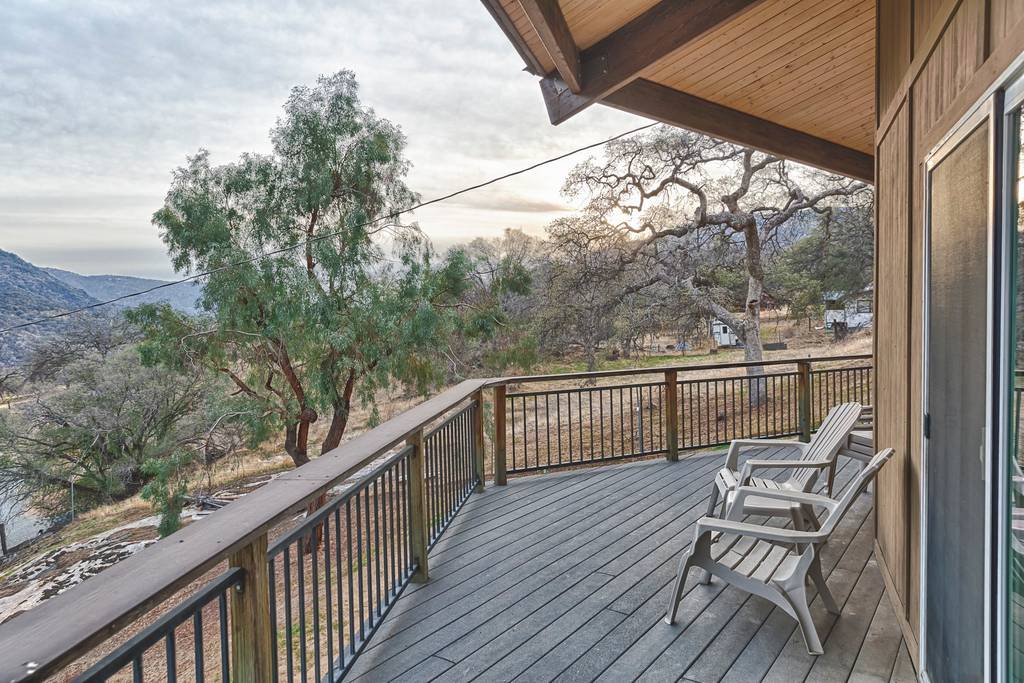 Right inside Sequoia Park, this California Airbnb is perfect for doing glamping mid-century style. A mix of Barbie Dreamhouse and West Elm, this super stylish pad will give you room to breathe even inside. With a stunning deck, this recently renovated property is near the picture-perfect town of Three Rivers (where you can even go shopping and have a spa day!) and has great views of the western Sierra Nevadas. You'll also be near Kings Canyon National Park which is a great place to explore the Sequoia groves, experience Native American culture, ski, snowshoe, picnic, rock climb or go horseback riding. The owners of this sweet cabin even have an organic produce business so you can be eating fresh fruits every day.
6. Awesome A-Frame – approx. $265 a night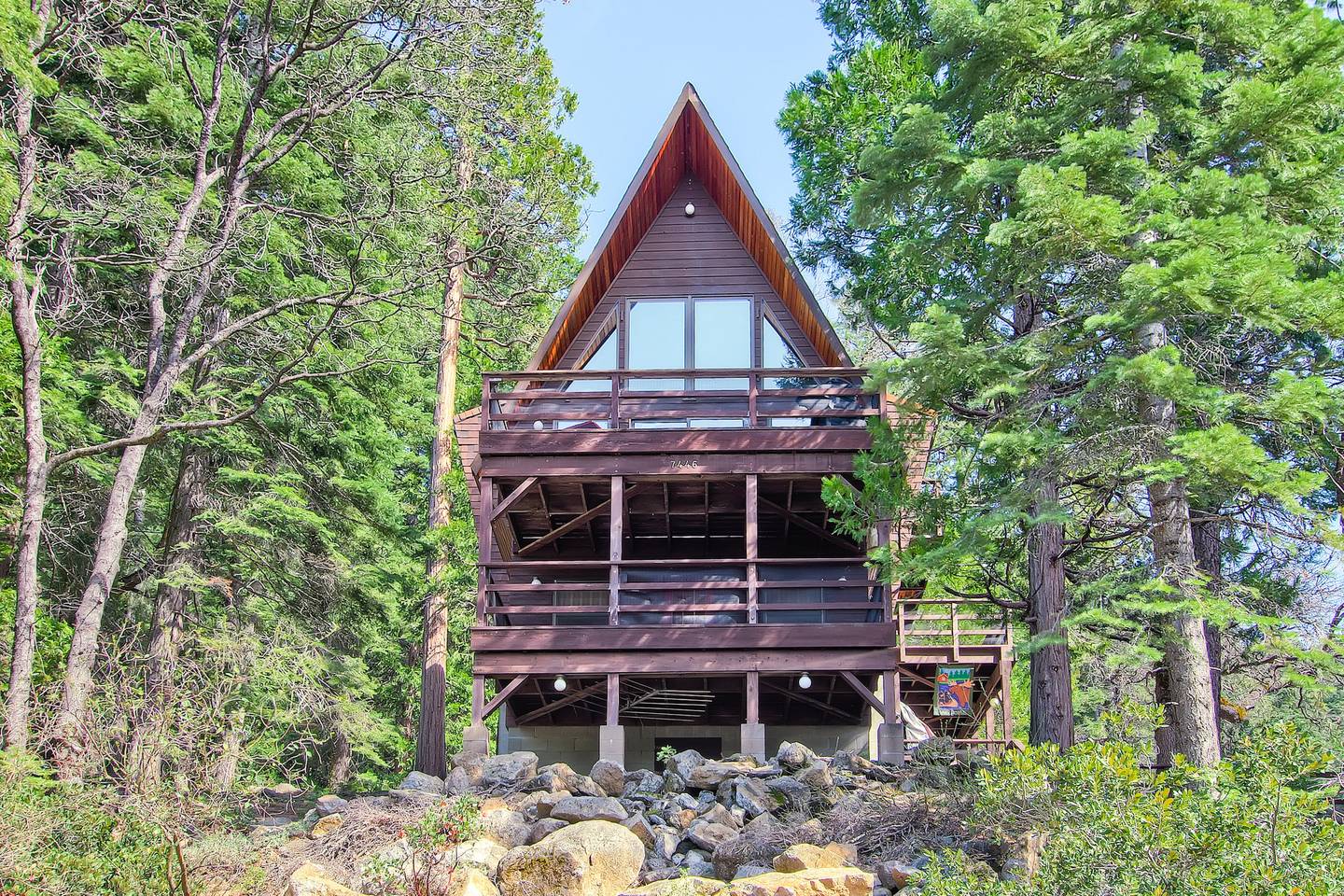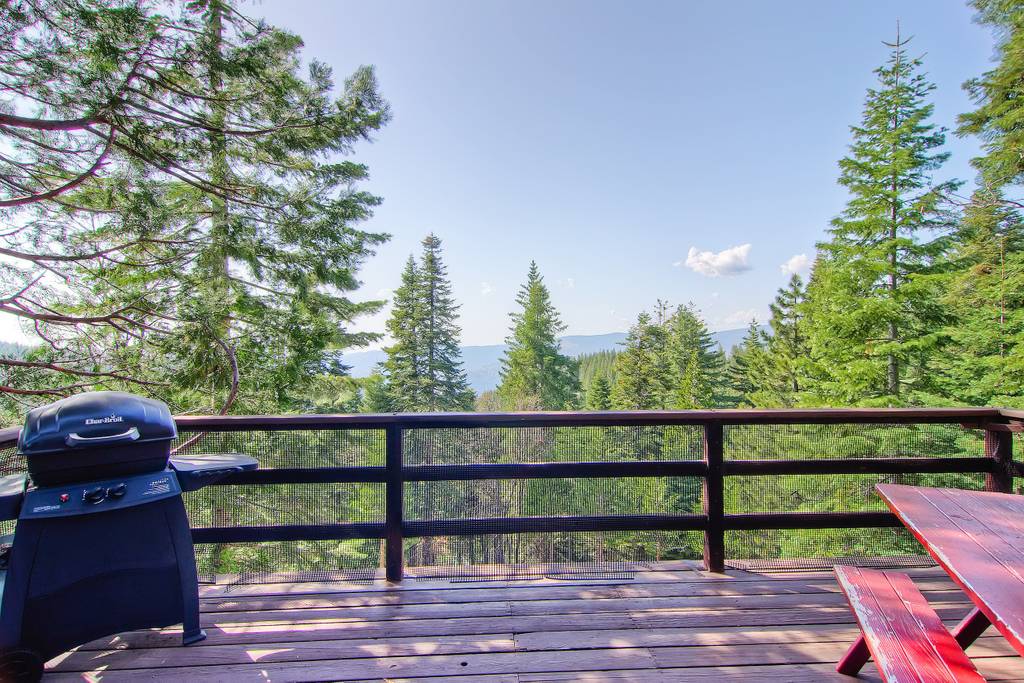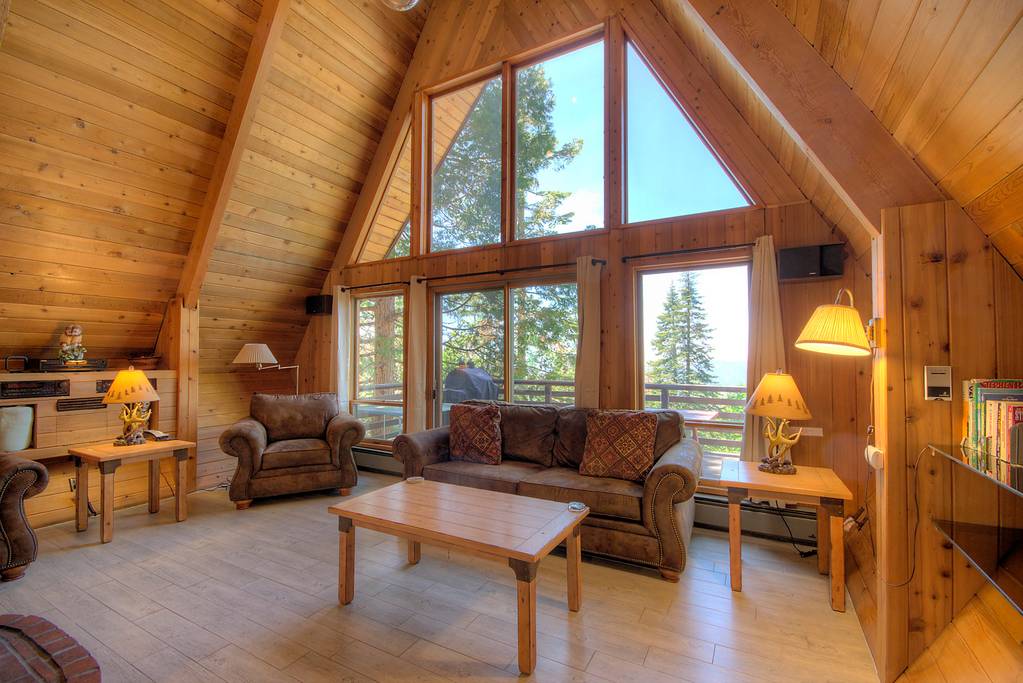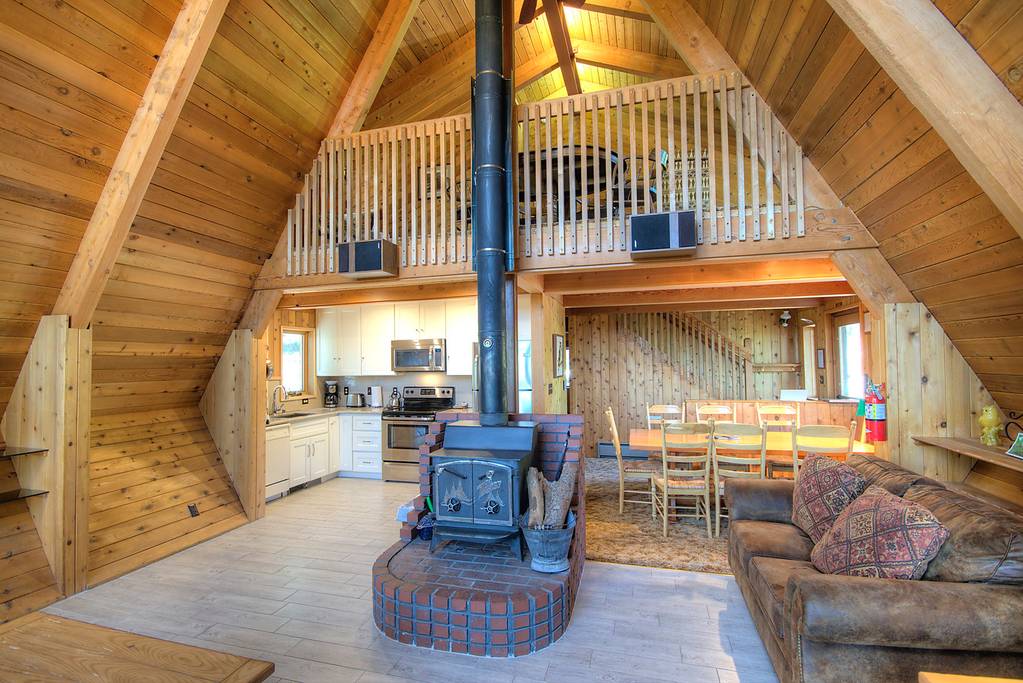 In a nostalgic mood? This 2,100 square-foot 70s cabin will make you feel like a member of the Partridge Family (if they spent a lot of time in Yosemite). With a huge great room, a fully equipped kitchen, den, and enough space to accommodate up to eight people, this Airbnb makes a perfect party pad for a small group (if that warm wood doesn't call out for a game night or storytelling hour, nothing does). With tons of windows and decks, you'll have just about every view of the surrounding area (boy, is your Instagram going to look great!). We recommend you light up the wood burning fireplace and start telling those ghost stories!
5. Defying Lodgic – approx. $225 a night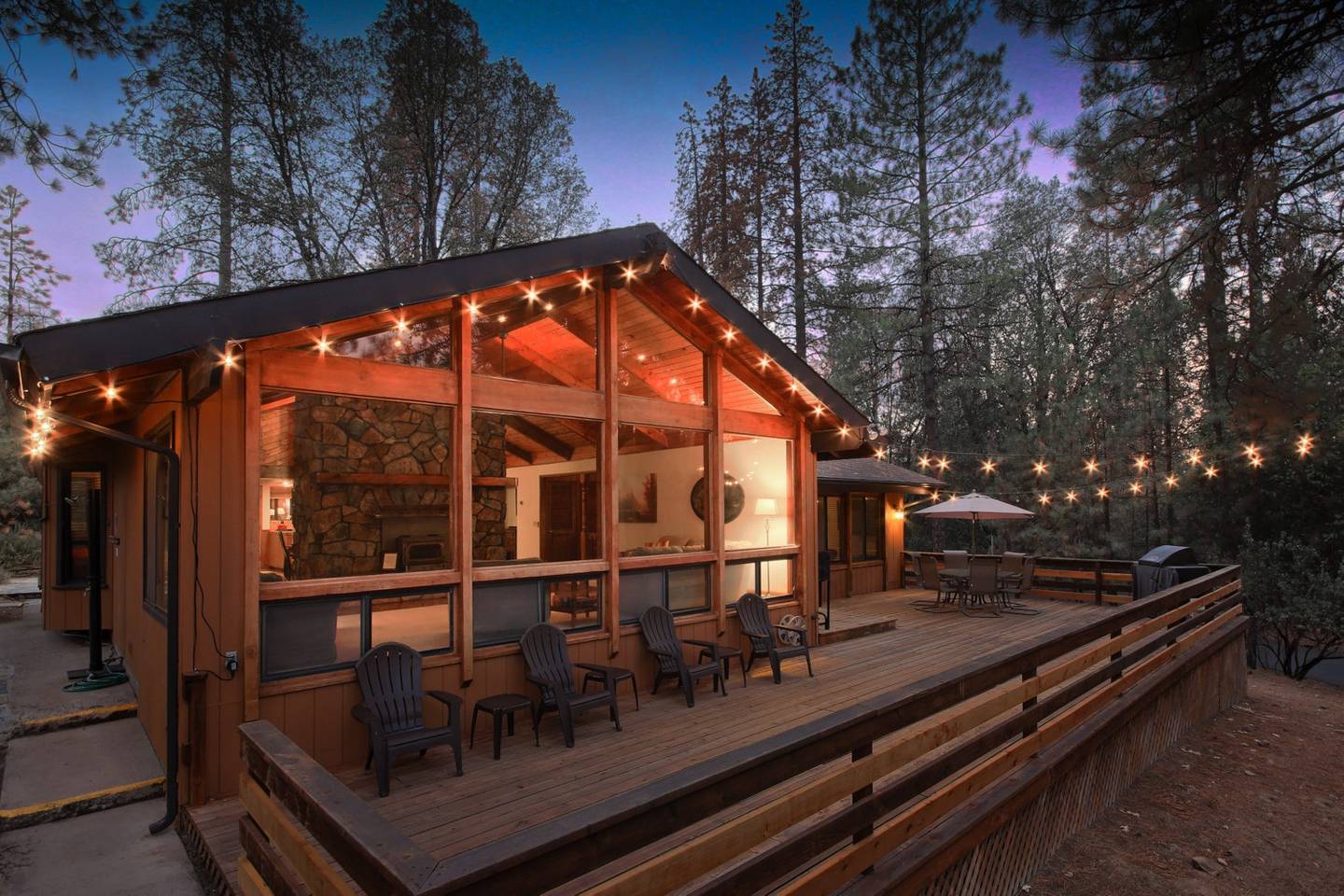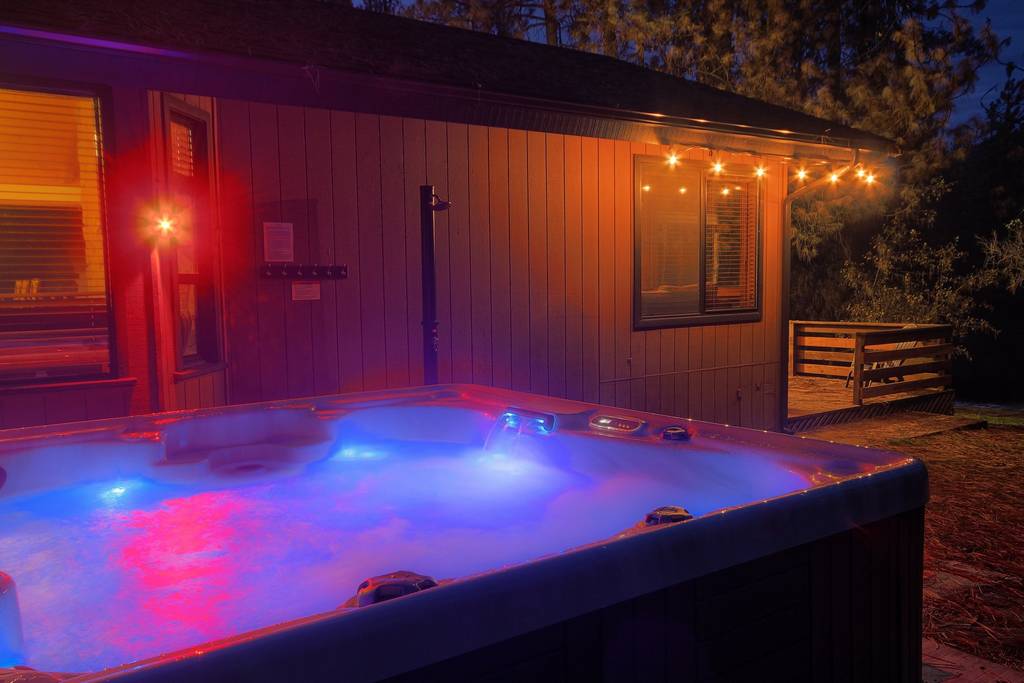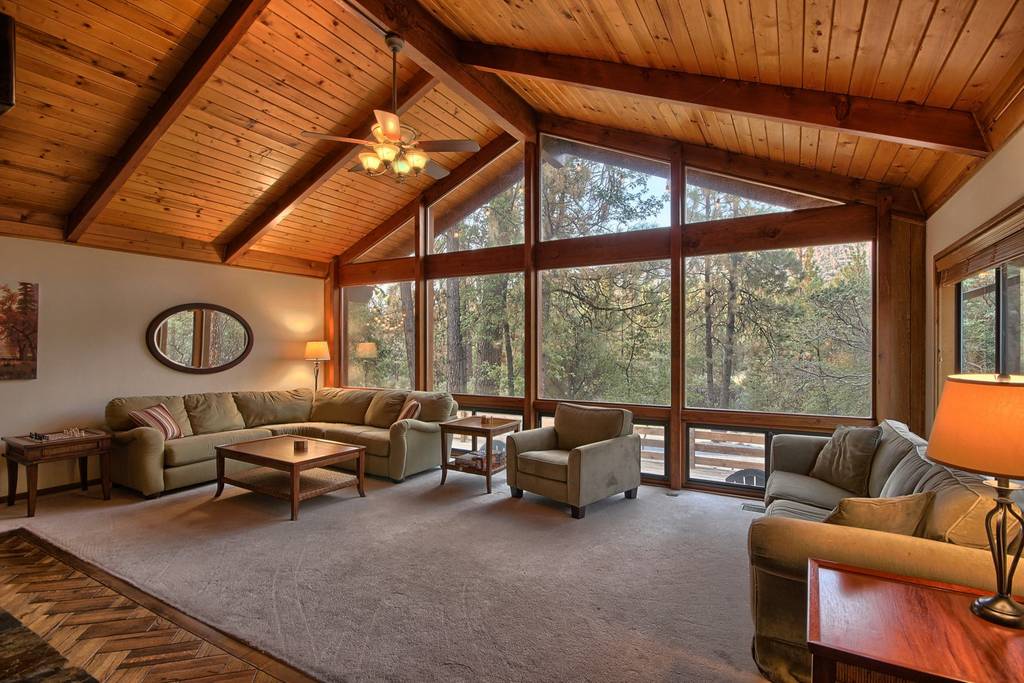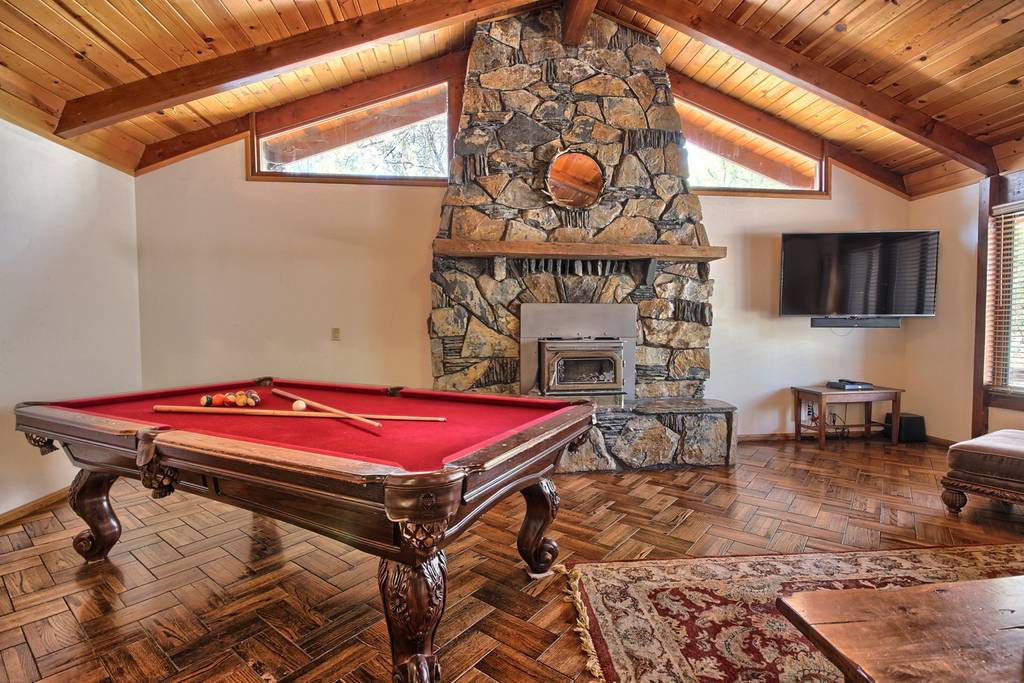 Accommodating up to eight guests, this almost 3,000 square-foot lodge sits on over four acres and includes enough amenities you'll forget you're in the middle of the woods. Complete with a wood hearth, pool table, wet bar, laundry, gourmet kitchen, and even central heating. With both front and back sitting areas, this stunning property even has its own greenhouse, not to mention an outdoor hot tub and home security system. Located in the town of Mariposa, you'll have easy access to the YART to bring you back and forth to Yosemite. Worried about leaving Fido at home? You can bring him as long as you speak with the owners ahead of time!
These Are The 8 Dreamiest Joshua Tree Glamping Airbnb Homes Ever
8 Fabulous Luxury Shanghai Airbnb Homes You're Gonna Just Love
4. Coen Connection? – approx. $90 a night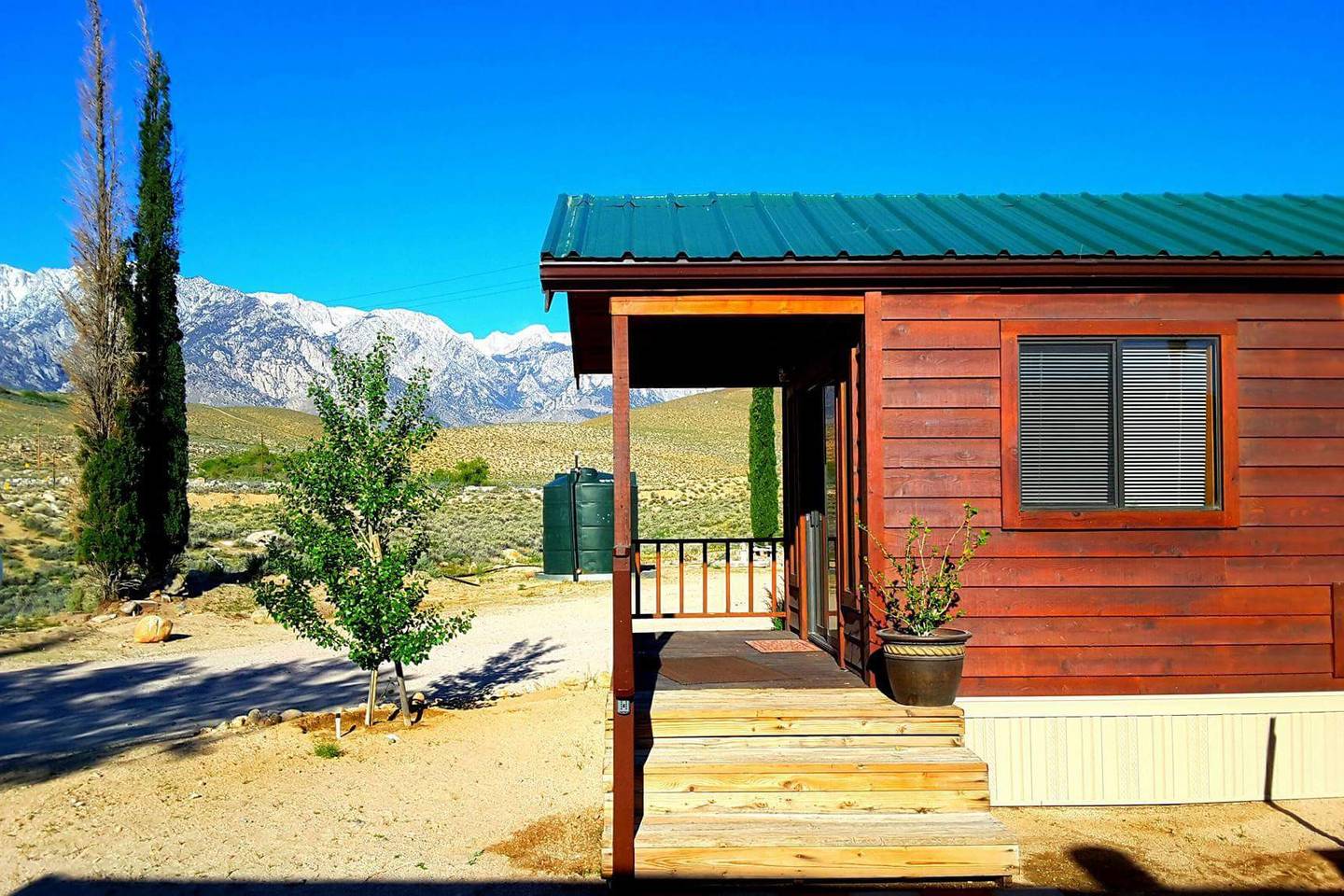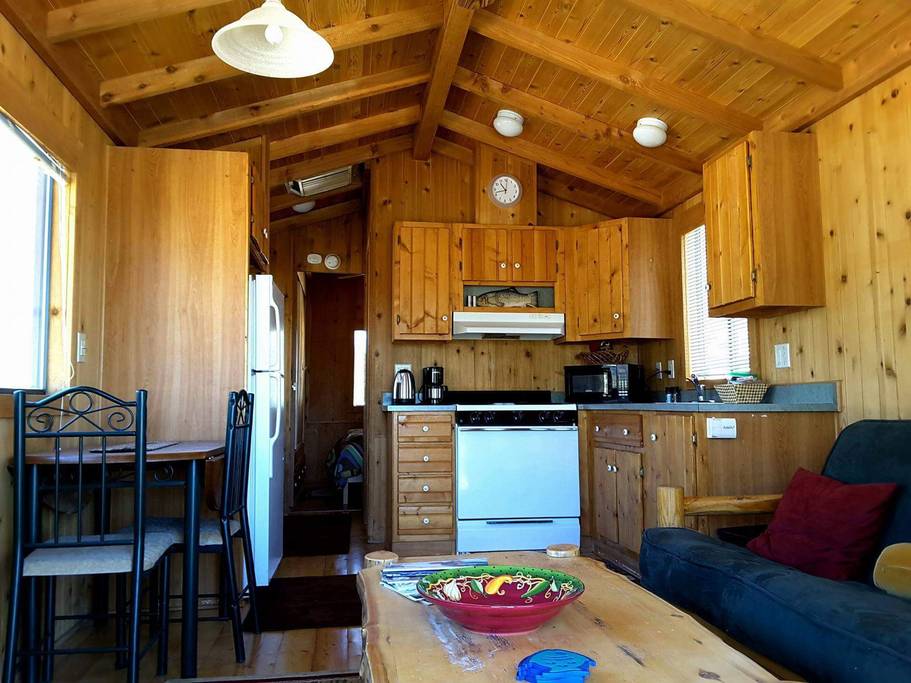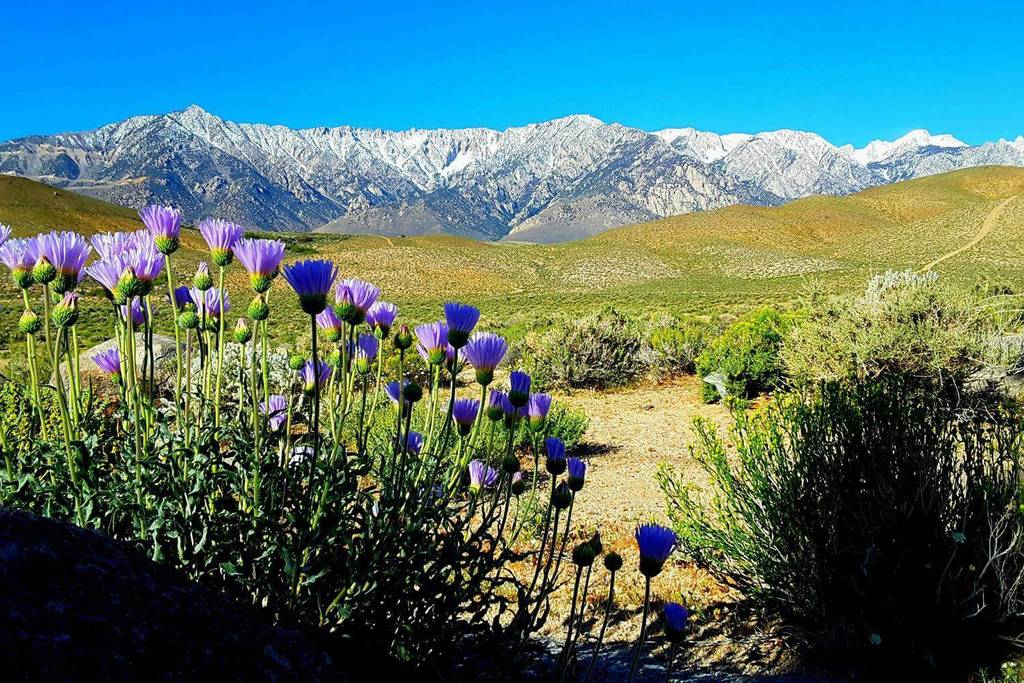 Is it us, or does this fantastic little Airbnb look like something out of a Coen Brothers movie? Maybe it's the proximity to Death Valley, but somehow we just can stop picturing one of their films here. Sleeping up to four people, this picturesque cabin is within Mount Whitney, Mammoth, Alabama Hills (which is great for hiking!), Horseshoe Meadows, and of course, Lone Pine where you can go to dinner or visit the Lone Pine Film History Museum where you can learn about films made in the area. Let us know if they mention the Coen Brothers!
3. Mini Dallas – approx. $146 a night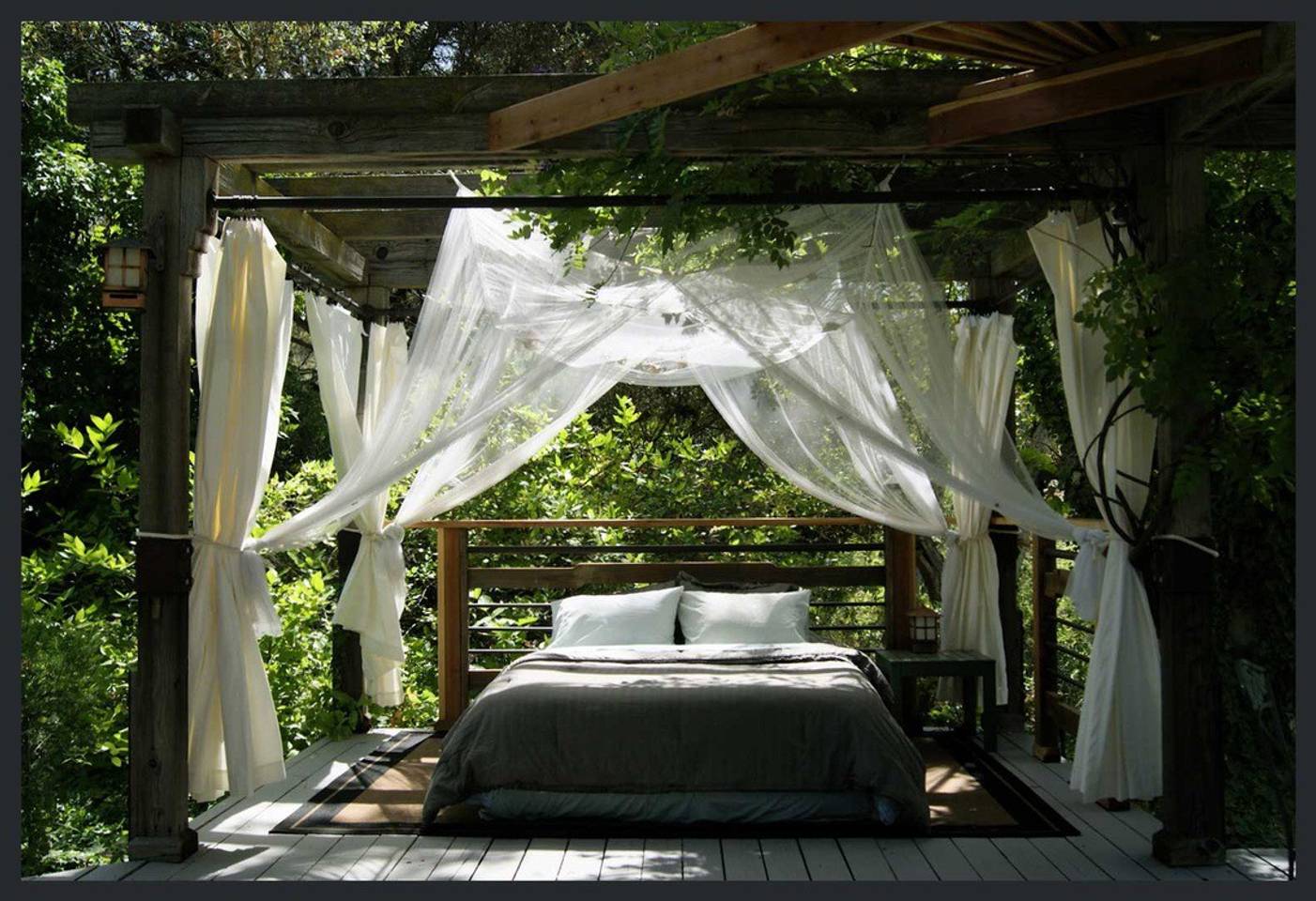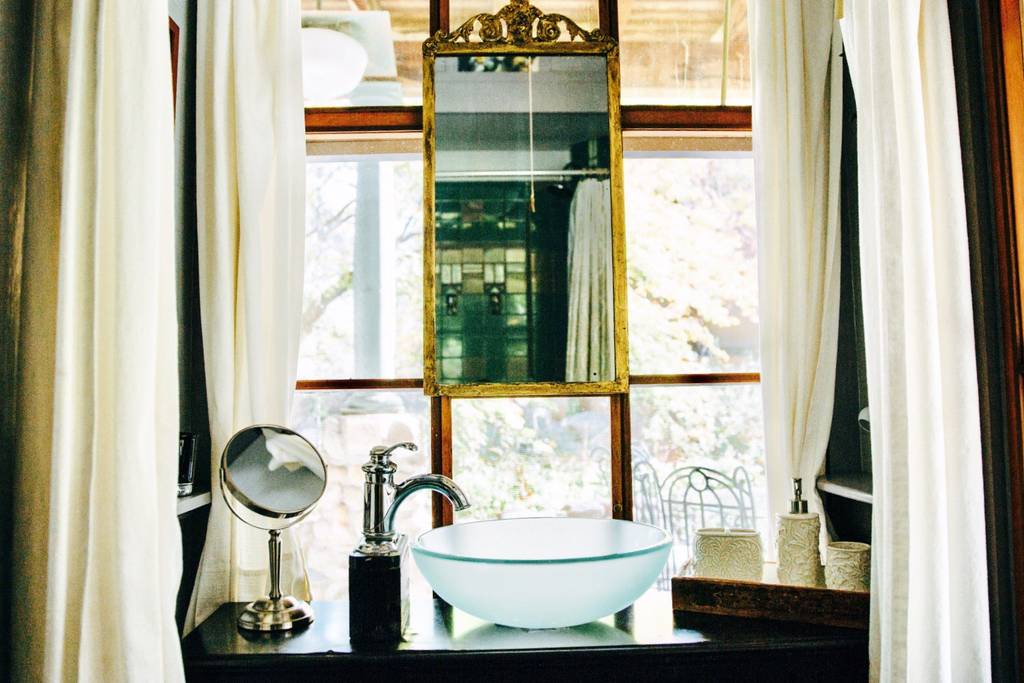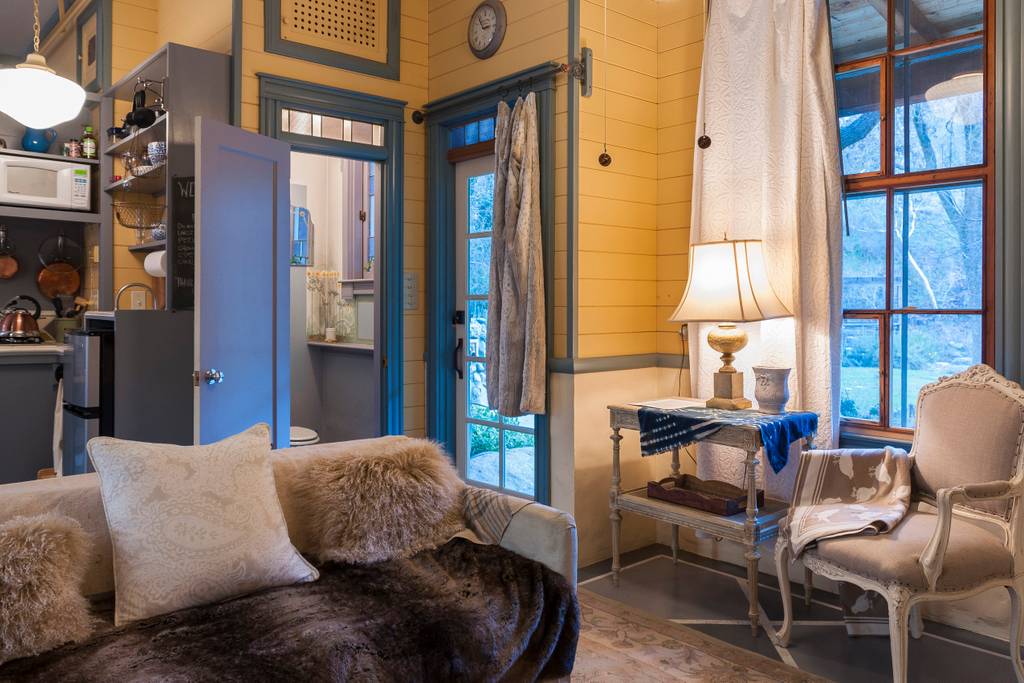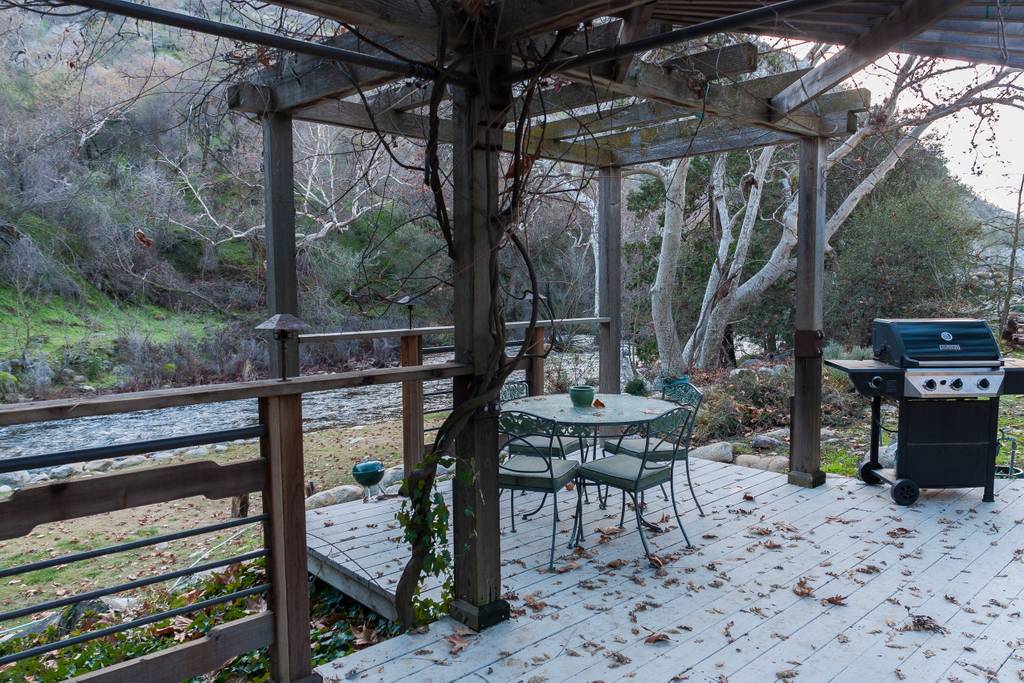 If even the idea of a cabin is just too rustic for you, we have the perfect solution. This sweet studio is located on the South Fork of Three Rivers and sleeps only two so if you're looking for a romantic hideaway, this place is perfect. Situated on the ground floor of the main house, it has its own private entrance and even an outdoor sleeping area if you book early enough and the weather cooperates. More French chateaux than rustic California cabin, this property has so many little cozy touches like a wood-burning stove, heated mattress pad, stunning views of sunsets from the porch, and even a river that runs by the back of the house. With all of this to offer it's no surprise that weddings are even held here. Just don't be surprised if you happen to see the Carringtons on the porch!
2. Bohemian Rhapsody – approx. $99 a month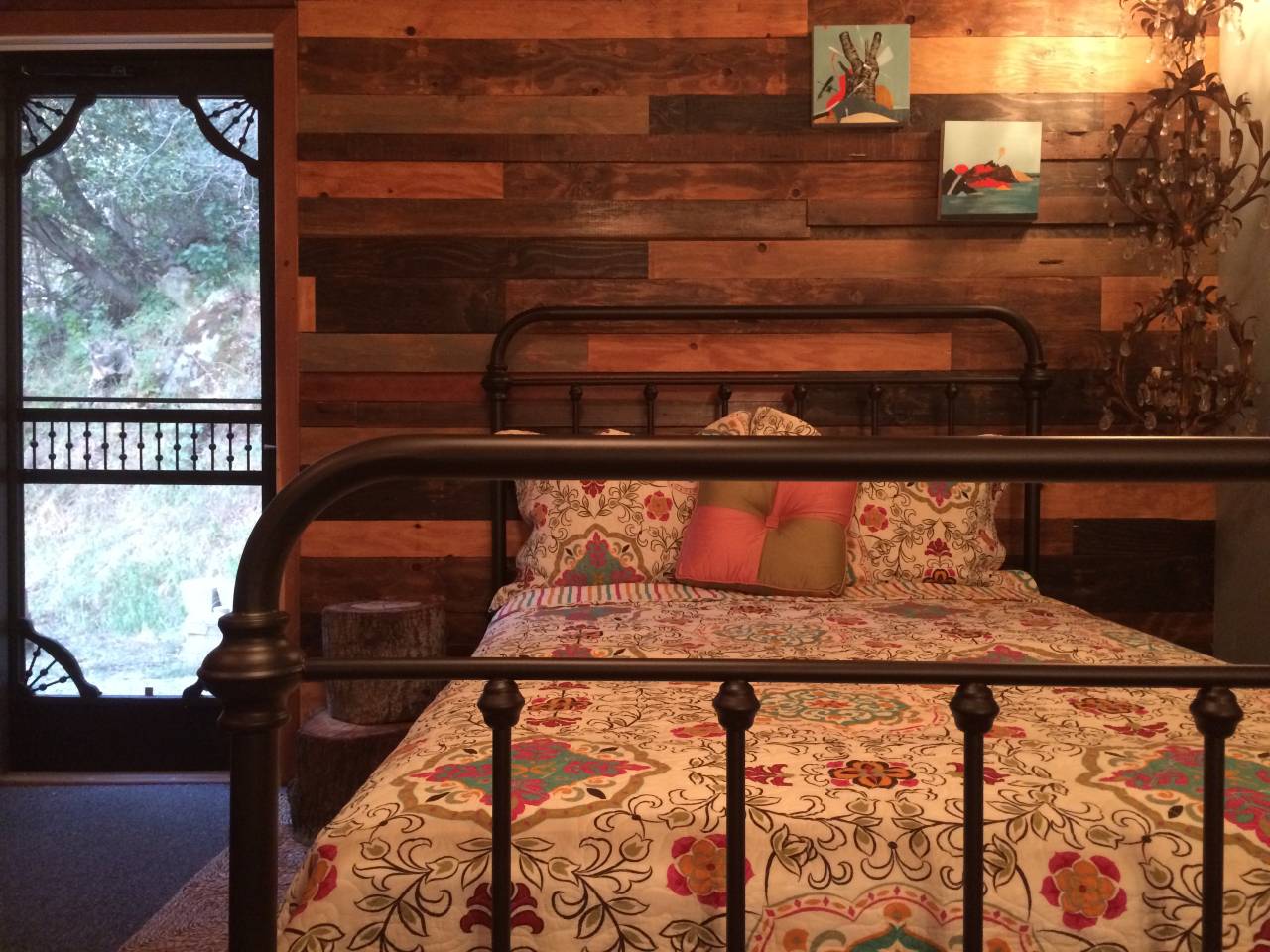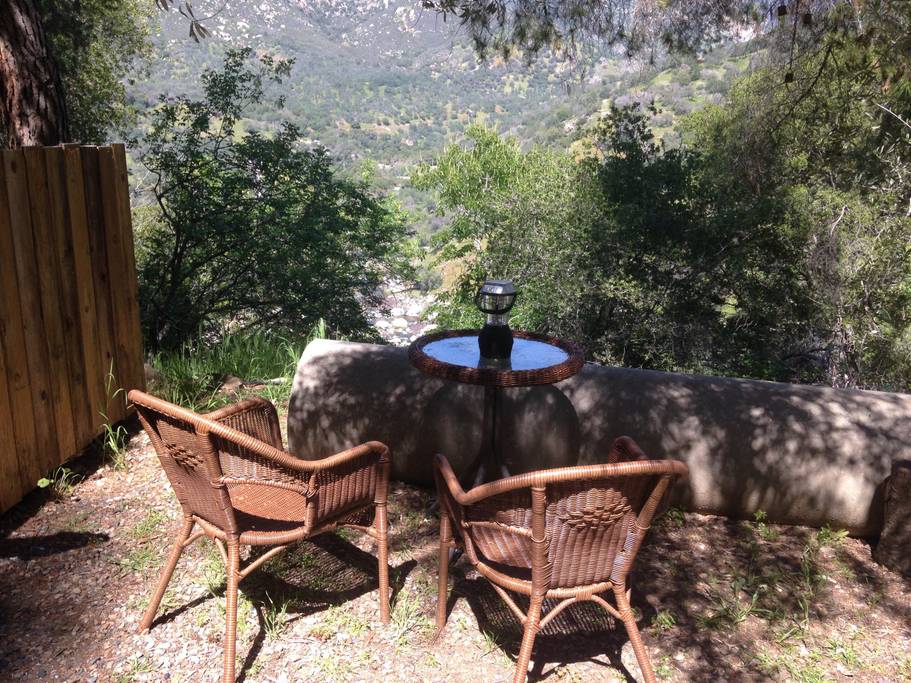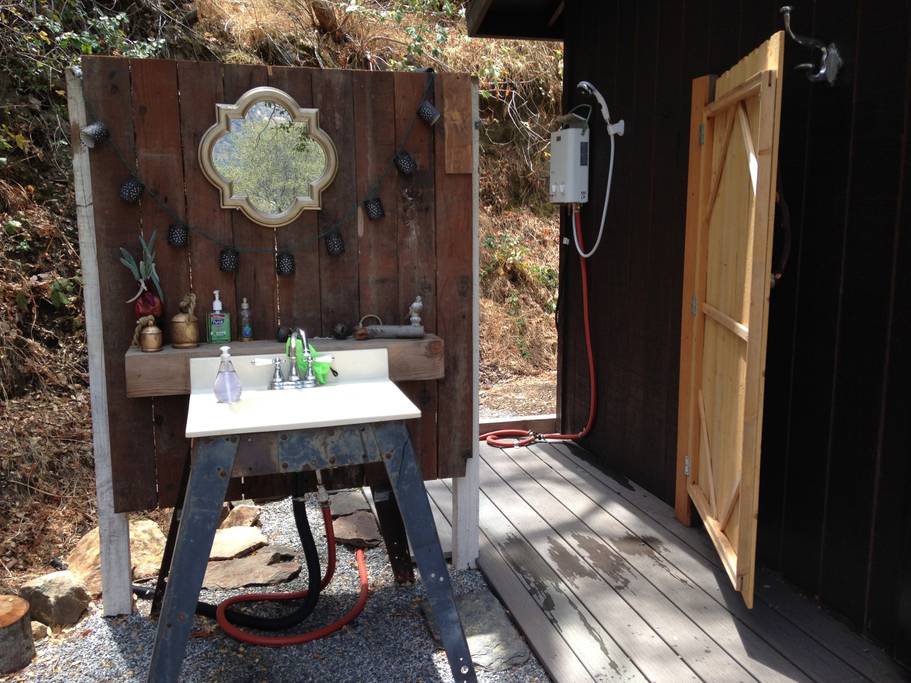 Talk about a little of everything! This fabulous little cabin on seven acres of the edge of Sequoia National Park has air conditioning but an outhouse. You have access to a private swimming hole and a French press coffee maker. The shower is outside but you'll have a full kitchen. When you're ready to venture out, you'll be two minutes from the entrance to the park and all it has to offer including climbing Moro Rock or visiting the Giant Forest Museum. While most of the animal sightings here have to do with bears, you'll have three adorable dogs to keep you company here. Bohemian living never looked so good!
1. Treehouse Temptation – $168 a night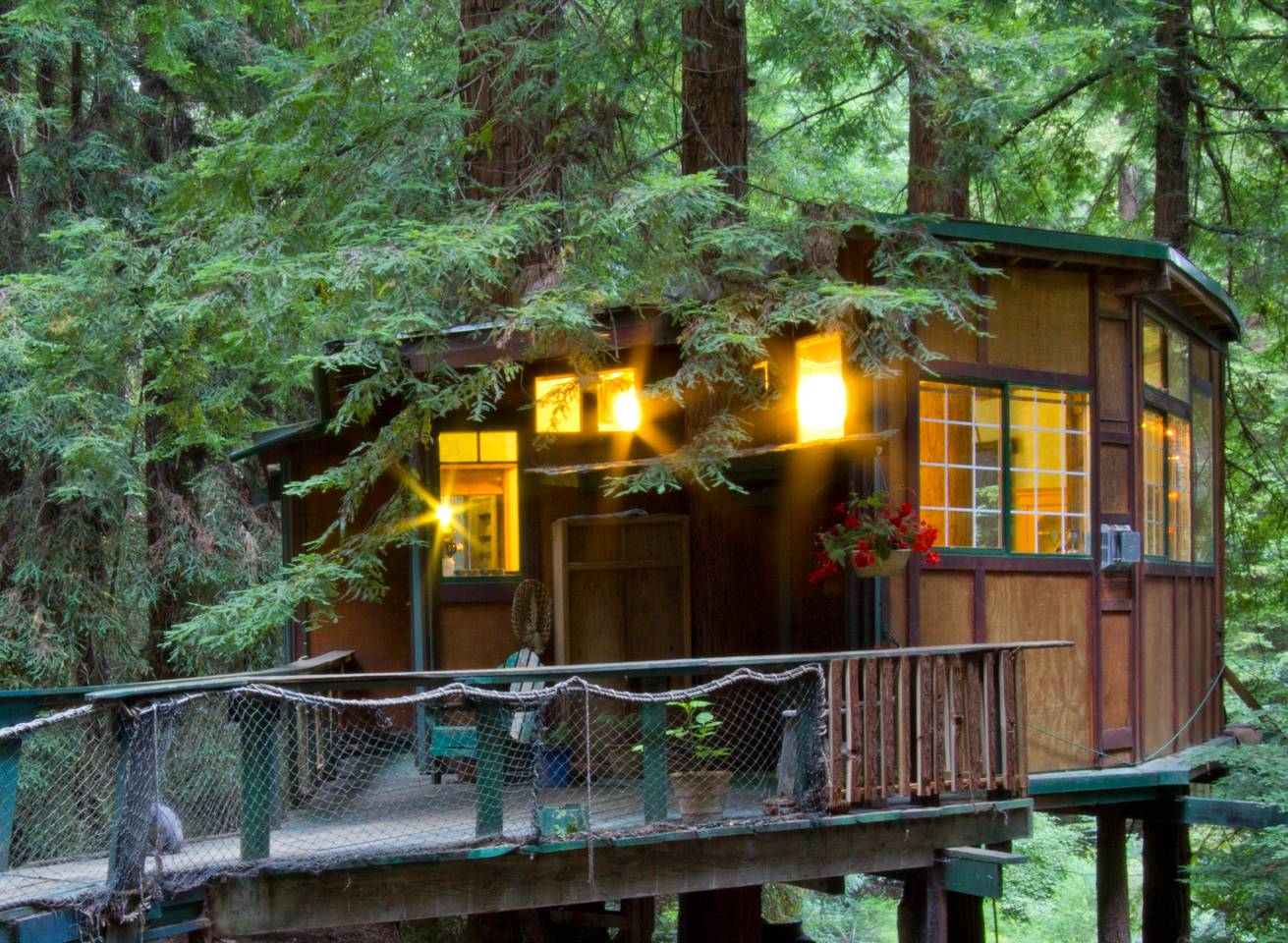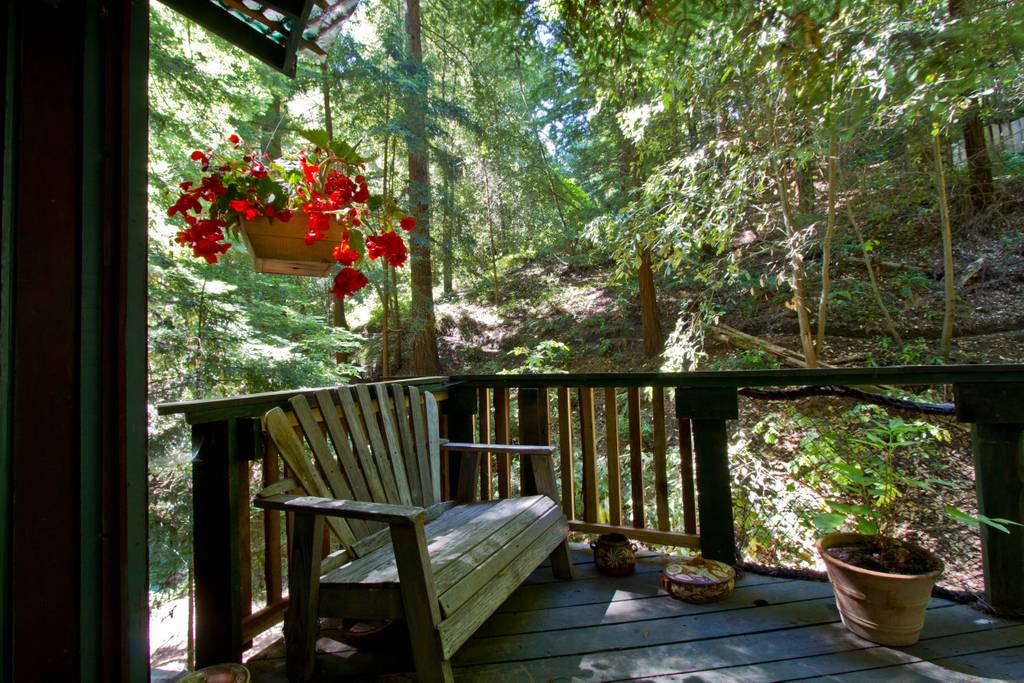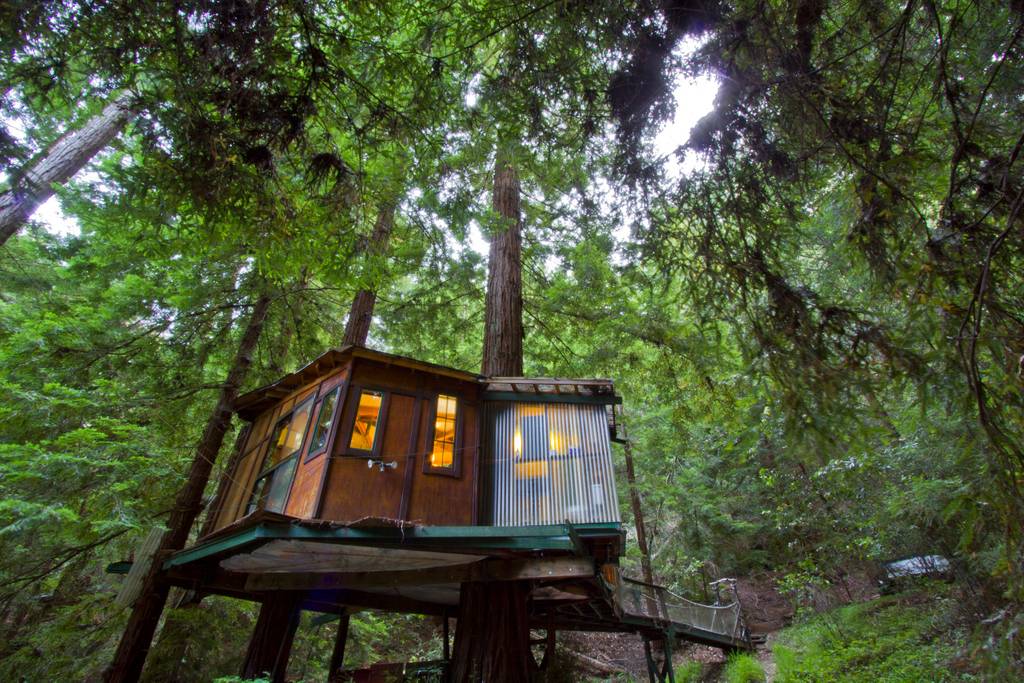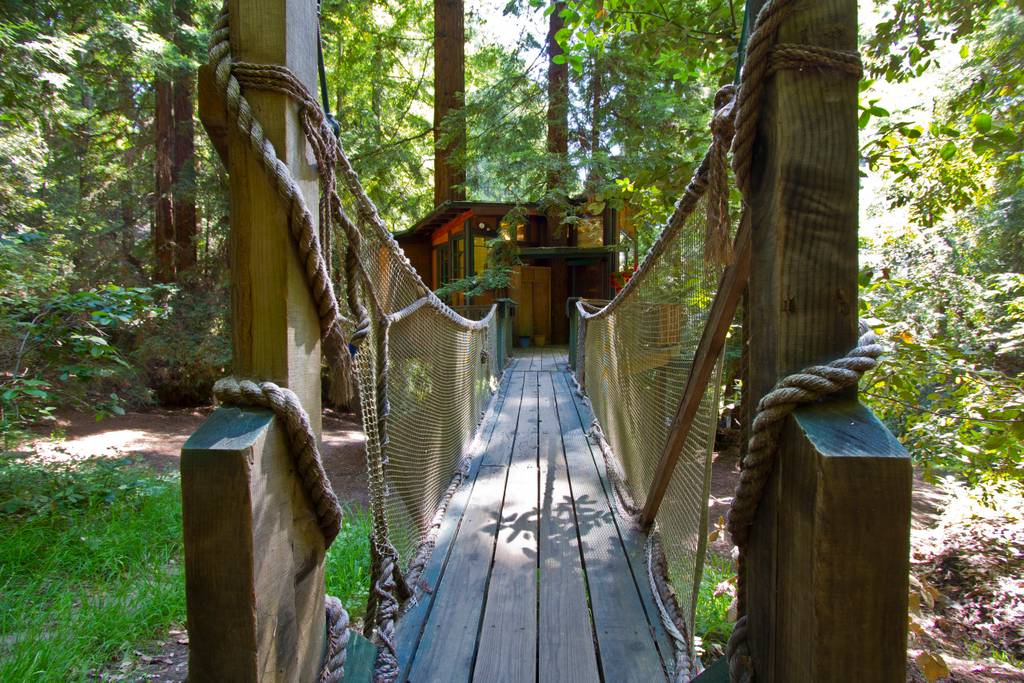 There's only one real danger of staying at this charming Airbnb and that's that you may never leave it. Truly a place to leave it all behind, this literal treehouse sleeps just two and is just a short distance from Pacific Coast Highway, also known as PCH, which will get you to pretty much any major destination on the west coast. Located in a micro climate called a "Banana Belt," which means mild winters and cool summers. In other words, the weather here is pretty fantastic. Even though this treehouse Airbnb is made for privacy and solitude, if you do want to be around people, you'll be around Santa Cruz, Monterey Bay, San Jose, Carmel-by-the-Sea, and the garlic capital of the world, Gilroy. There's only one thing you won't be able to experience here and that's wifi as there is exactly zero reception here.