Whether you're looking to lodge in the heart of Barcelona or on the outskirts of the area, Airbnb has you covered. Some cities deserve to be experienced like a local. The gorgeous city of Barcelona is a perfect example. Known for its art and beauty, this cosmopolitan capital is a must-see when in Spain's Catalonia region. Start your day off with tours of Gaudi's architecture, including La Sagrada Familia and Casa Batlló. For lunch, check out Boqueria Market then head for the local beach to get your daily dose of Vitamin D. The nightlife is always bustling, so you'll never have a lack of energizing activities to do!
One of the country's most incredible cities, this coastal retreat has sunshine, tapas, and delicious wine – what else could you want in a getaway? Transportation is another bonus of Barcelona. They have an excellent public transportation system that provides a cheap, hassle-free way to travel around without having to rent a car.
Where to stay for Primavera Sound? 5 amazing Barcelona Airbnb's!
8 Truly Extraordinary Paris Airbnb Homes You're Gonna Love
8 of New York's Most Unusual Airbnb Homes
Renting a unique vacation rental or private accommodation is one of the best ways to authentically experience Barcelona. These properties all have stand-out features that go above and beyond any traditional hotel room. Check them out!
This urban apartment is bold, yet comfortable. The space is beautiful, and the location is ideal for first-time visitors! Just 20 minutes away is The Magic Fountain, the home of several famous museums.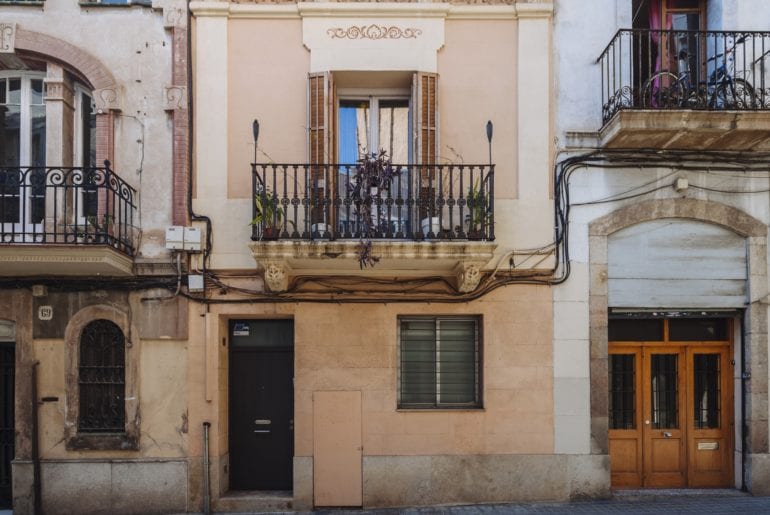 The home itself has modern decor and offers bright living spaces. The fully equipped kitchen is great for serving up home-cooked meals, and the dining room has plenty of room for eight people. Also, there is a separate outdoor dining area in the lush, private backyard!
Enjoy the traditional restaurants nearby that are sure to serve up some of the best paella you've ever eaten. Mercat de Sants is down the street where you can pick up fresh meat, seafood, and local produce.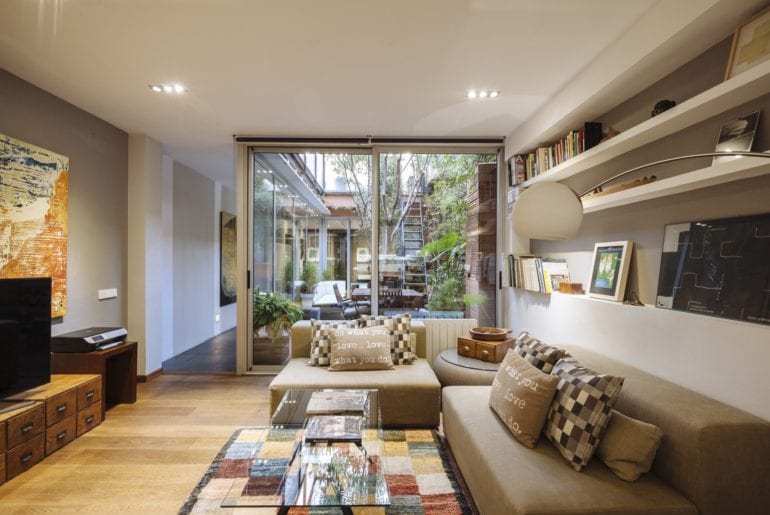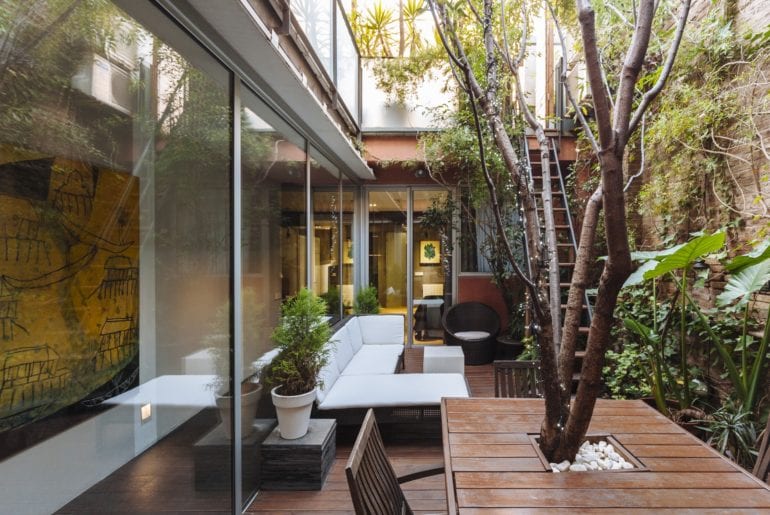 Located in the wondrous neighborhood of Eixample, this spacious home is in the heart of the capital. Eixample is known for being home to the majority of Barcelona's artistic masterpieces and high-end shopping.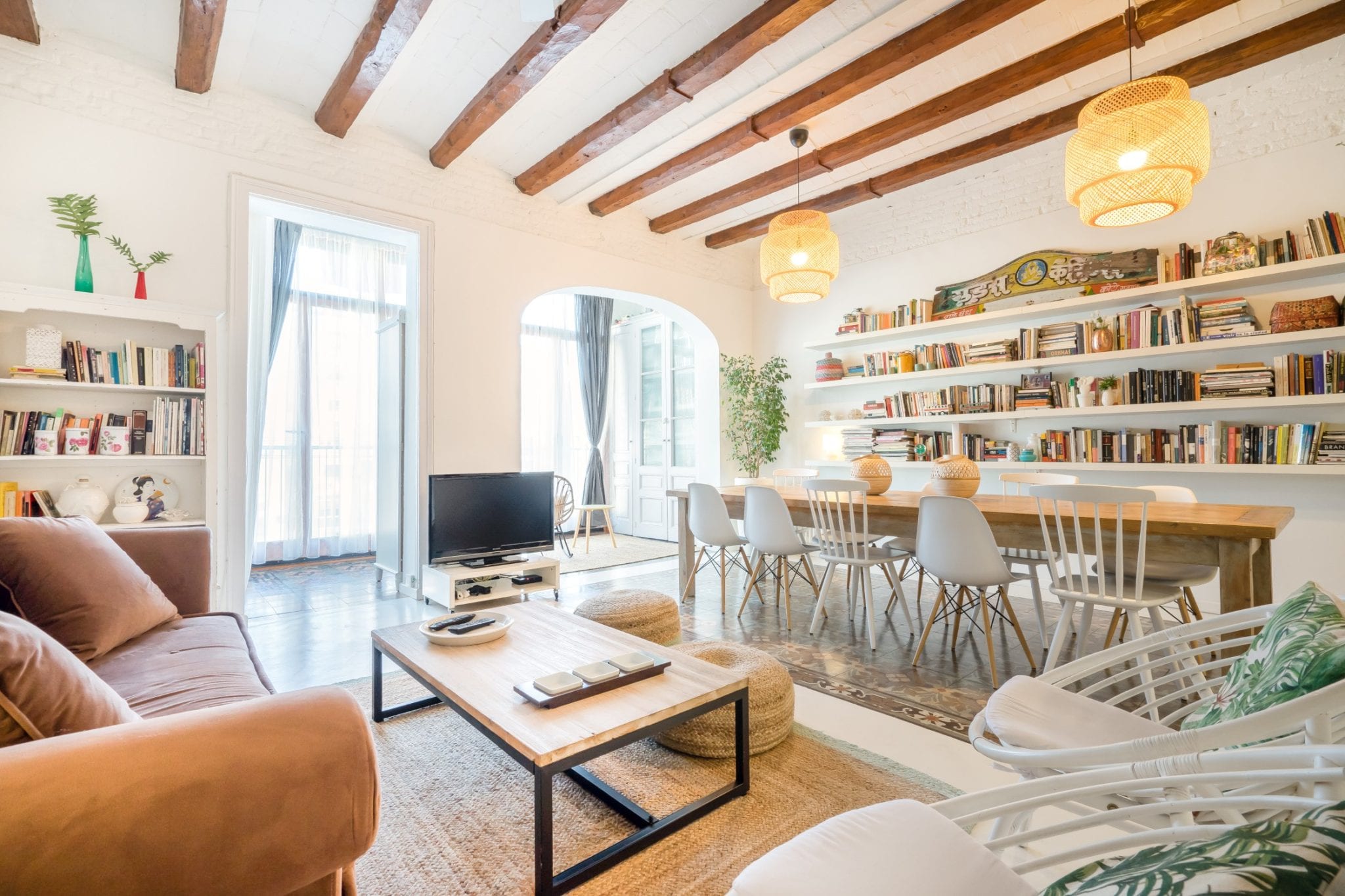 You will love this three bedroom, two bathroom home that is flooded with natural light and beauty. The open floor plan provides a wonderful place to bring everyone together while relaxing at home.
One of the bathrooms features a rain shower and a soaking tub, perfect for decompressing after a long day of sightseeing. The front and back balcony offer exceptional views of the surrounding area including a charming bell tower.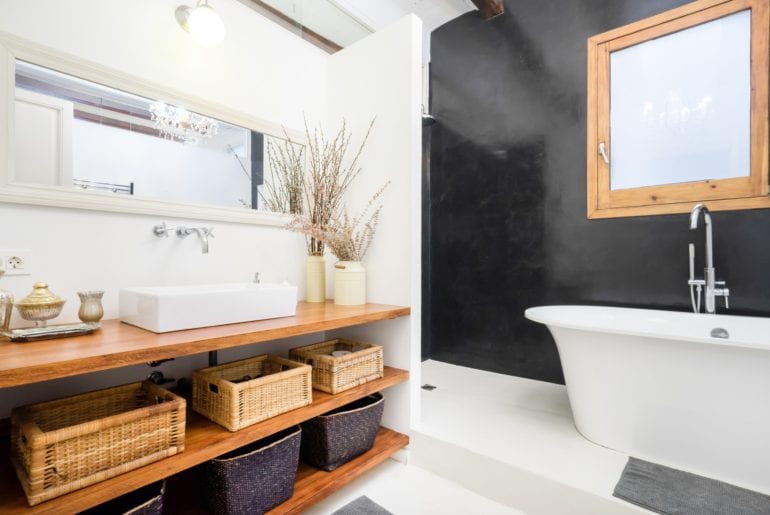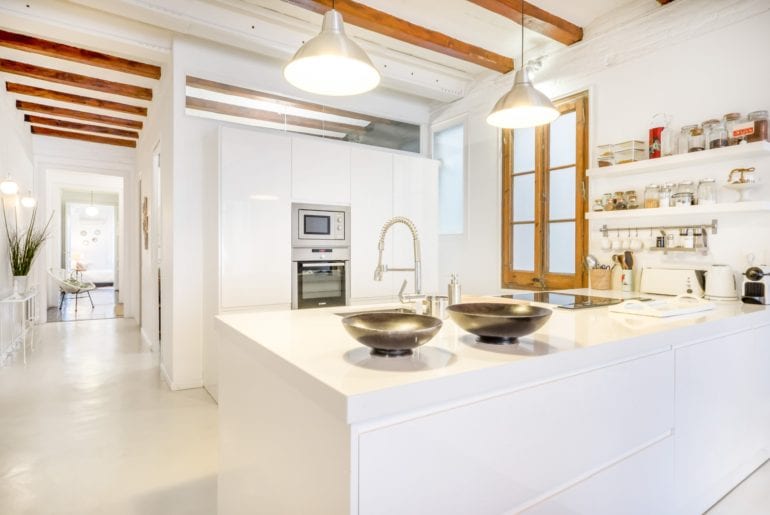 This four bedroom loft-style home is right next to Liceu train station, ideal for those who are eager to go out and explore!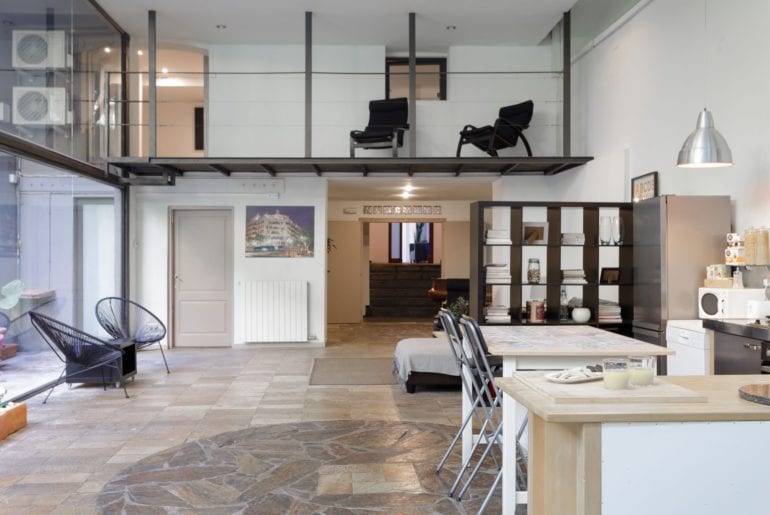 The floor-to-ceiling windows bring in plenty of sunlight to create a warm atmosphere. It can accommodate up to ten guests comfortably and has room to spread out and relax. The outdoor space is available for sunbathing and enjoying a cup of coffee in the beautiful Barcelona weather!
Just down the street is Jamboree Jazz and Dance Club and Plaça Reial, a vibrant plaza surrounded by restaurants and clubs.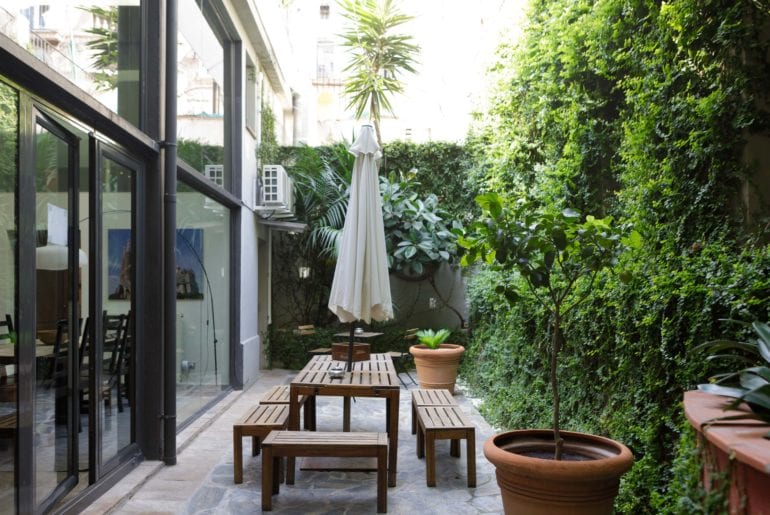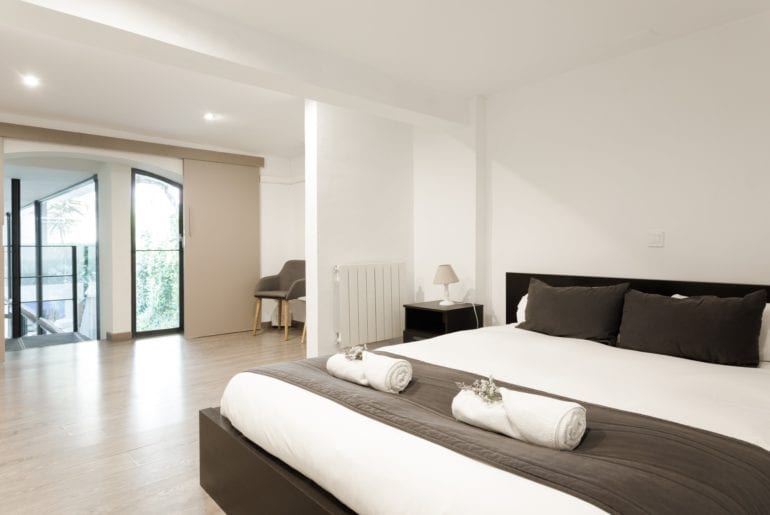 Surrounded by vineyards and ocean views, this fortress was built in 1770 on top of an Arabian aljibe. It has since been converted to a six bedroom rental home.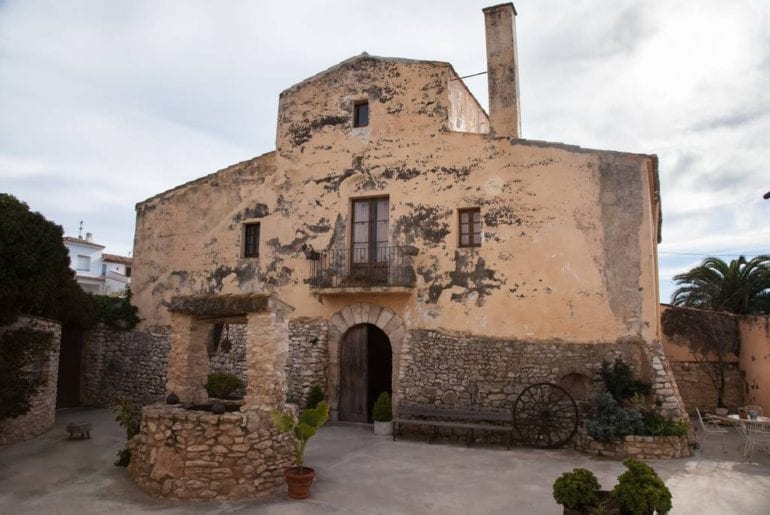 There is a rustic element to this the home, and exposed brick and stone are found throughout. The bedrooms are large and bright, offering plenty of sun through the windows and skylights.
You will have access to the whole house along with shared patio space and wine cellar. There is also homemade wine, honey, treatment oils, and seasonal flowers available for purchase.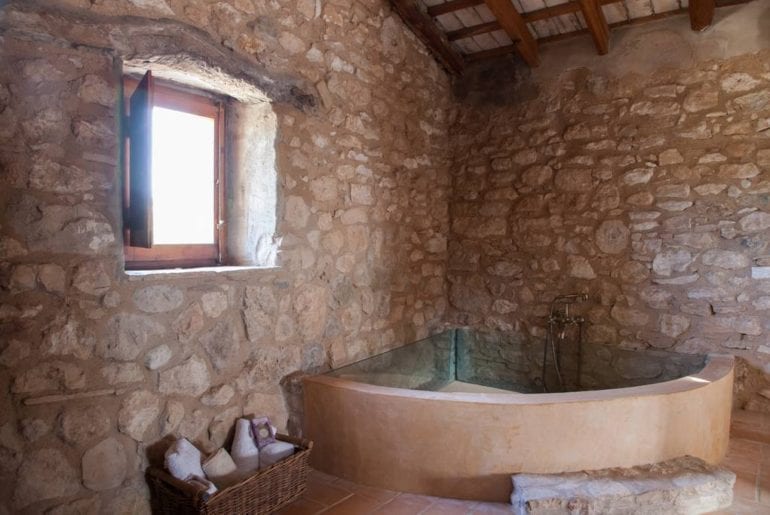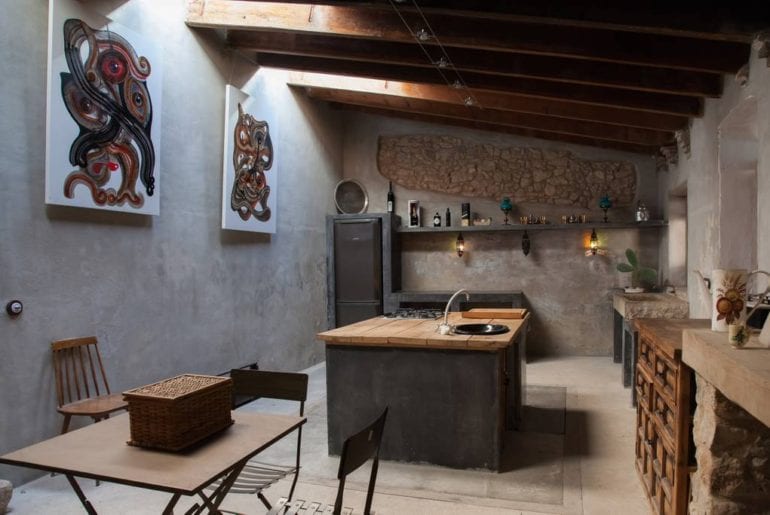 7 Over the Top Airbnbs That Celebrities Have Rented
These are the best Airbnb homes in Madrid!
Enjoy your stay in this chic "designer" castle in the Golden neighborhood! Just a 10-minute walk to the beautiful beach.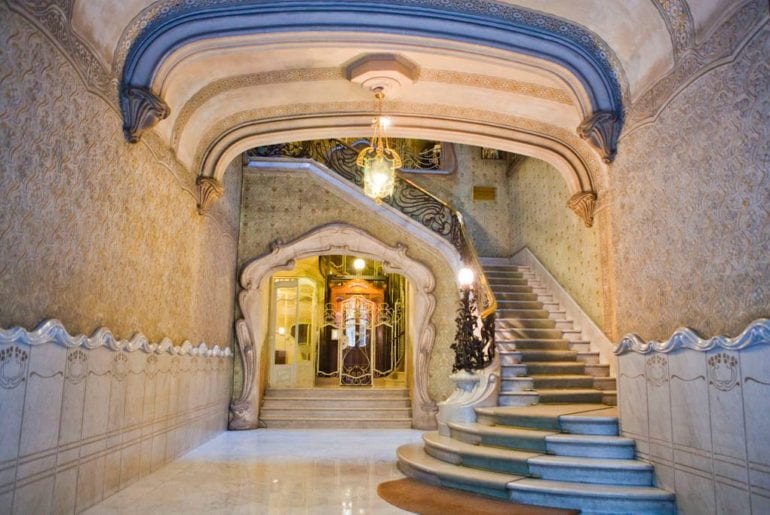 The property consists of two luxury apartments joined together by a large, breathtaking terrace. You have access to three double bedrooms, a loft with two Japanese beds, four bathrooms, two kitchens, and plenty of living space!
Old-world style with a modern twist is prevalent throughout this apartment, with perfectly preserved 18th-century façade of the building. If you want to head out and explore, be sure to check out the zoo, Paseo de Gracia, and Plaza Catalunya. All in close proximity to this immaculate home!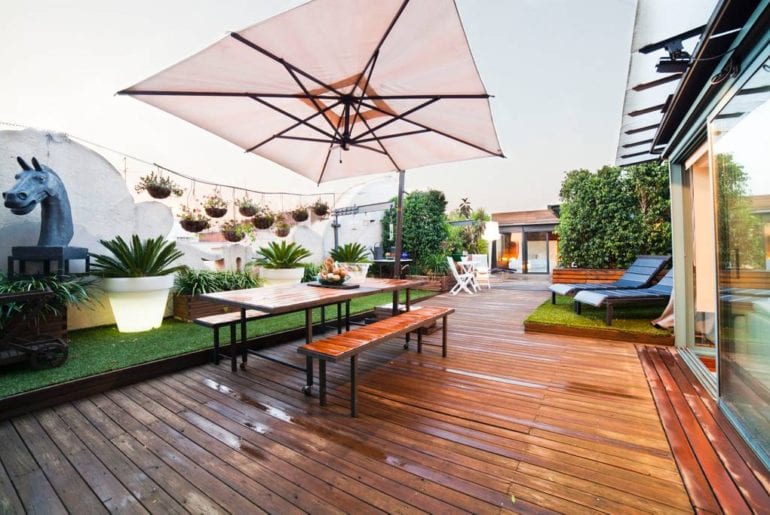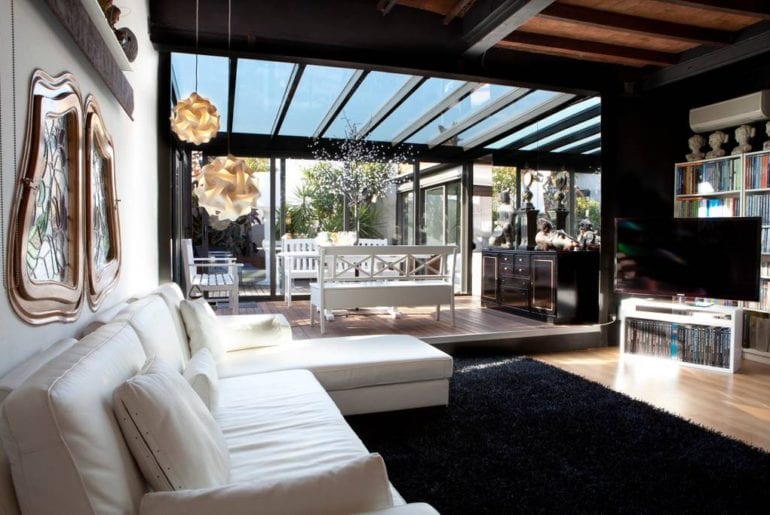 This 1,900 square foot estate is built hillside, far away from the traditional hustle and bustle of city life. It is a highly prestigious area with private security.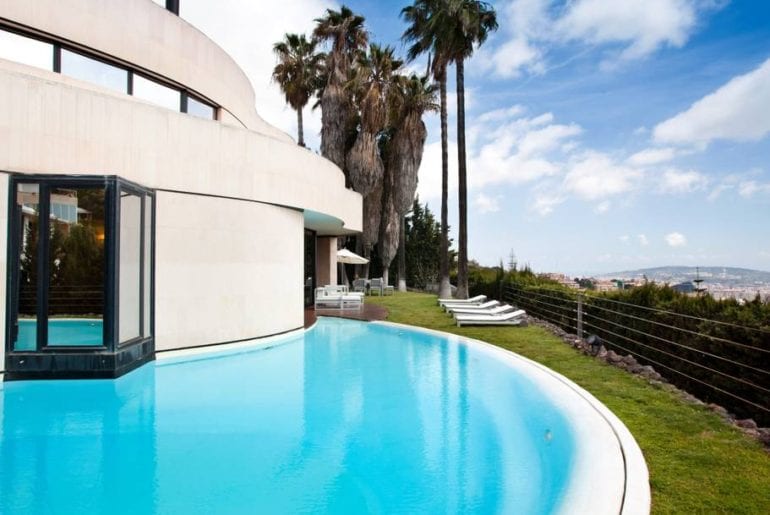 Five bedrooms and five bathrooms give this villa enough space for all. The elegant architecture and grand windows make this a unique space. Tied together with the most exclusive furnishings, the luxury is unmatched.
The main entrance is found on the top floor where a hallway leads to the master suite. It is complemented by a dressing room, enormous bathroom with hot tub, and private balcony. On the ground floor, there is the main living room with panoramic views of the city. You will also have access to the garden and swimming pool.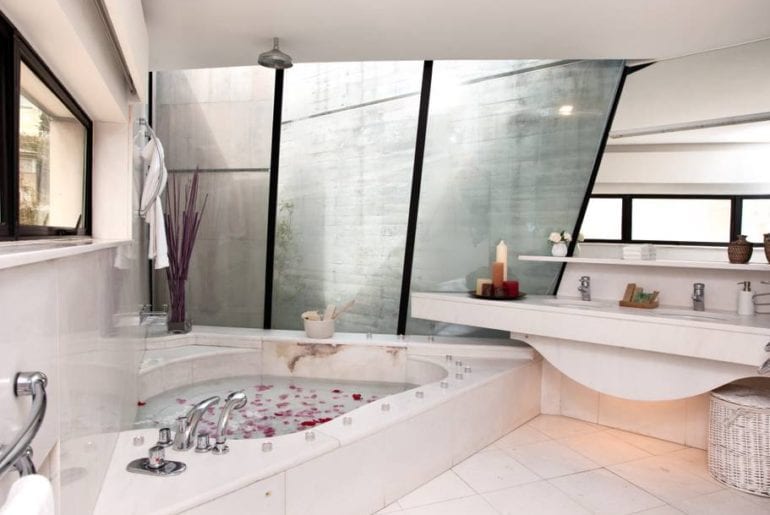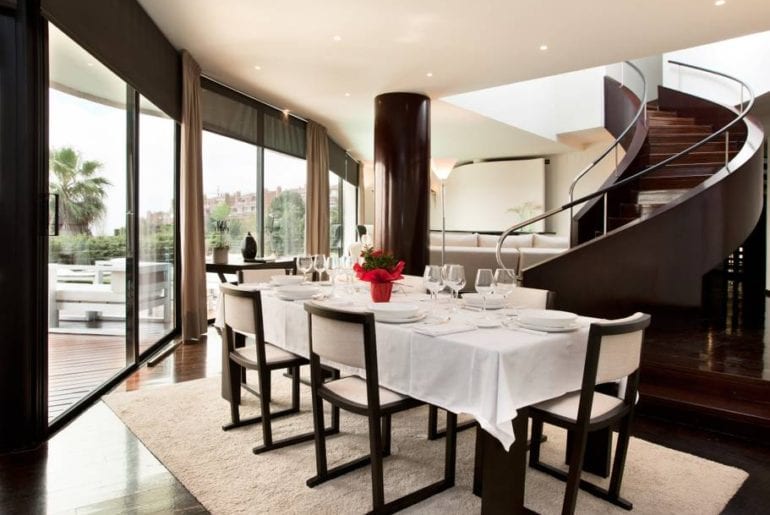 Want to step up your "rental game?" This neoclassical villa should do the trick! Gather up the whole crew and head to this eight bedroom, 7.5 bathroom estate.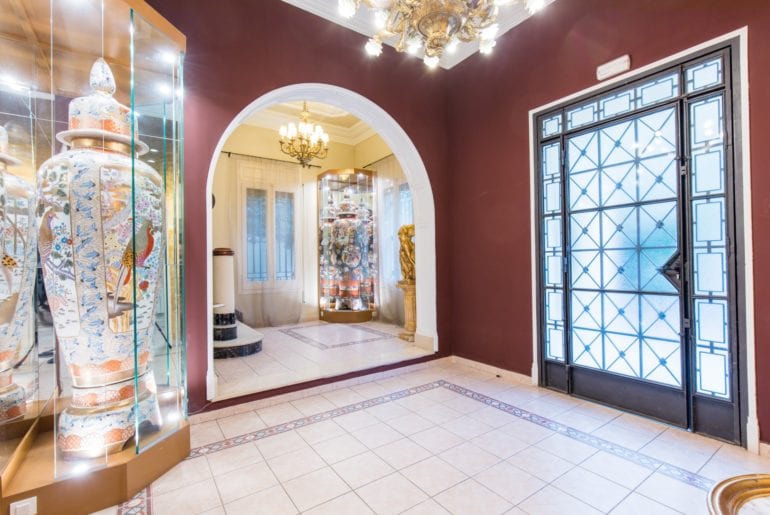 The home is filled with eclectic decor and vibrant colors. There are artwork and antiques in every room, giving it one-of-a-kind feel. There is a family game room where you can relax and play some video games, strike up a competitive game of Fusbol, or brush up on your billiards skills.
Heading outdoors, you'll have your own slice of heaven. There's a Zen Buddha head fountain, a swimming pool, and Jacuzzi. There's also a covered cabana with a dining table and lounge chairs for your comfort.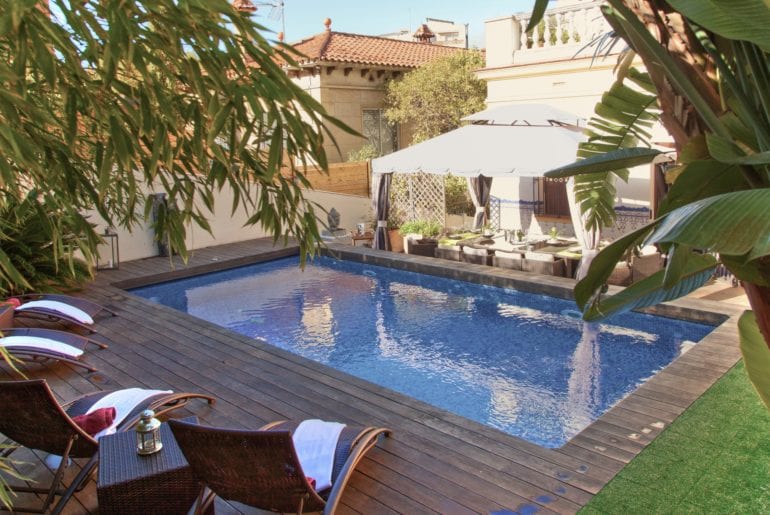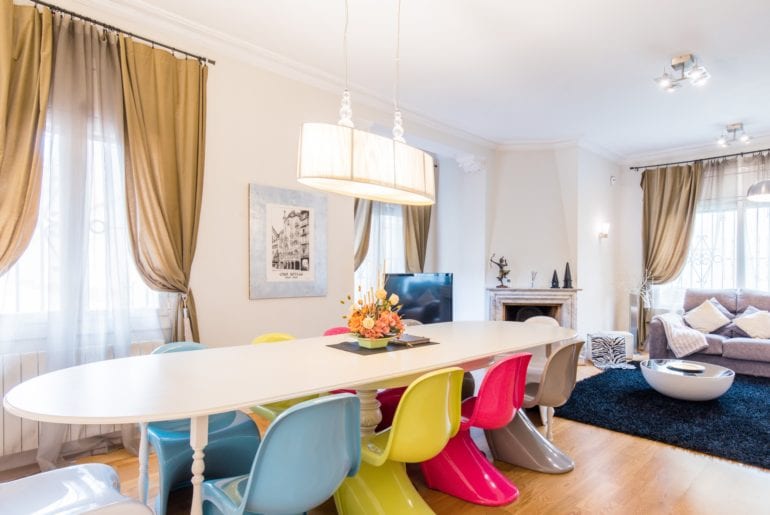 This villa is set high on the hillside with over 600 acres of complete privacy! It offers 360 degrees of spectacular views, nine bedrooms, and six bathrooms.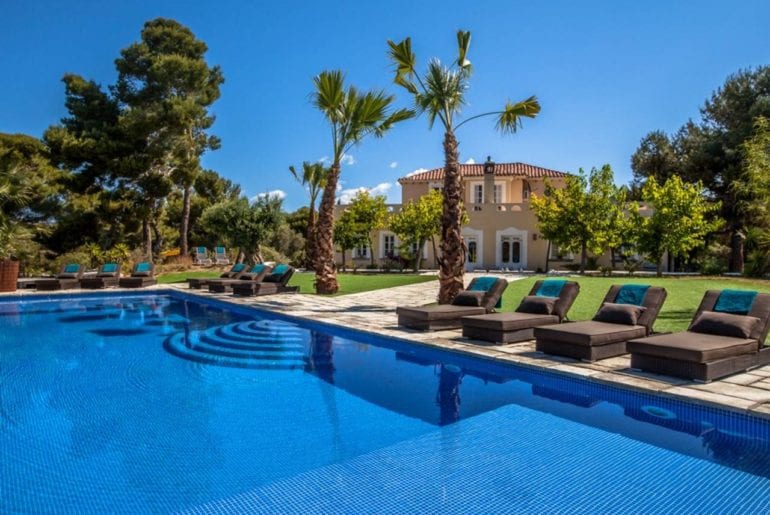 With over 1,300 square feet of living space, the tranquility this estate offers is unforgettable. There is an indoor and outdoor dining space, perfect for enjoying home cooked meals or delicious takeout from one of the many local restaurants! The master bedroom en-suite has an enormous soaking tub with unmatched views of the nature surrounding.
Outdoor there is a heated infinity pool and massive terrace for all of your relaxation needs. And if you are more of an active vacationer, you'll love that this mansion is just a few minutes away from the Garraf National Park where you can go biking or hiking. There is also a Buddhist Monastery and local wineries!