Smog. Traffic. Woo-woo culture. Traffic. Celebrity culture. Traffic. Complain all you want about Los Angeles, there's one thing that is totally undeniable about this city: The weather is insane. While there is certainly a rainy season, the fact is that L.A. averages 284 days of sun a year, not to mention incredibly mild temperatures. If there's one thing visitors to the city love it's waking up to a beautiful, sunny, California day which is why we've compiled this list of 8 Super-Sunny, Cheerful Silver Lake Airbnb homes. We promise these rentals will put a smile on your face and a spring in your step.
16 Totally Amazing Airbnb Homes for Coachella 2019
8 Adorably Rustic Airbnb Homes in Los Angeles
8 Ultra-Luxurious Los Angeles VRBO Vacation Rentals
8 Amazing Airbnb homes near Hearst Castle
8. Clean and Bright – approx. $119 a night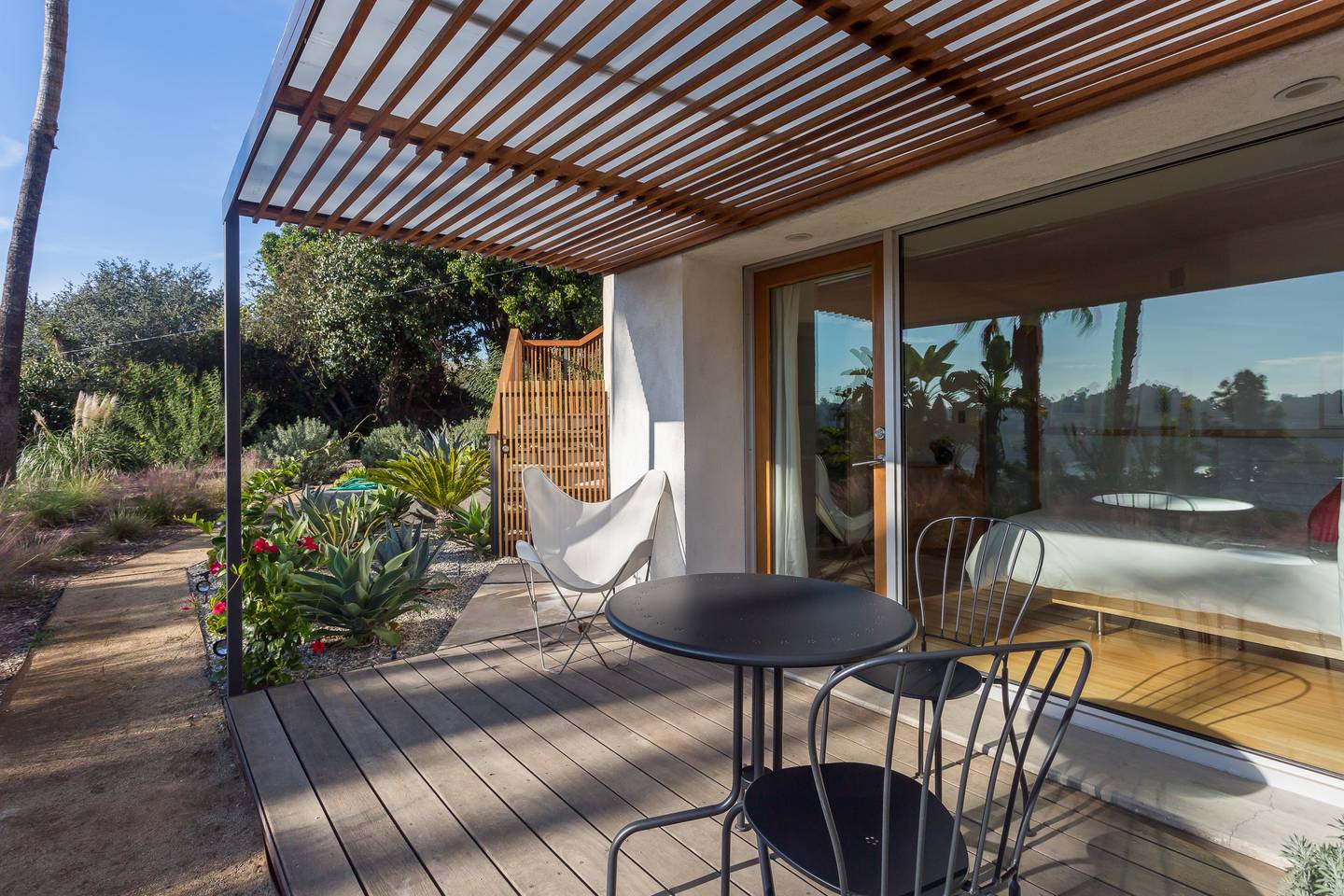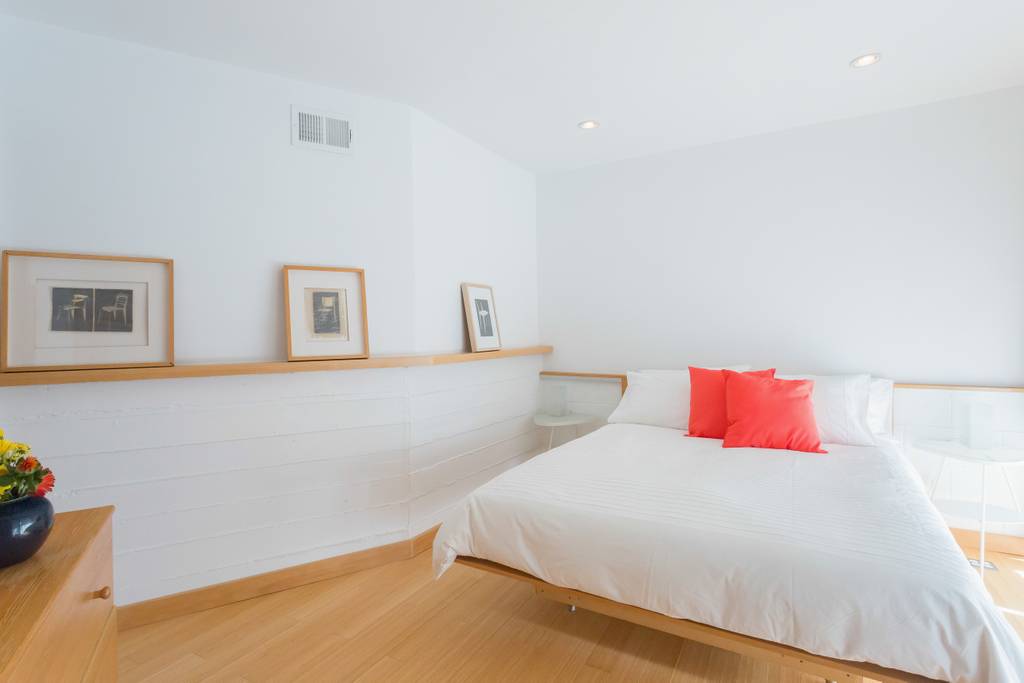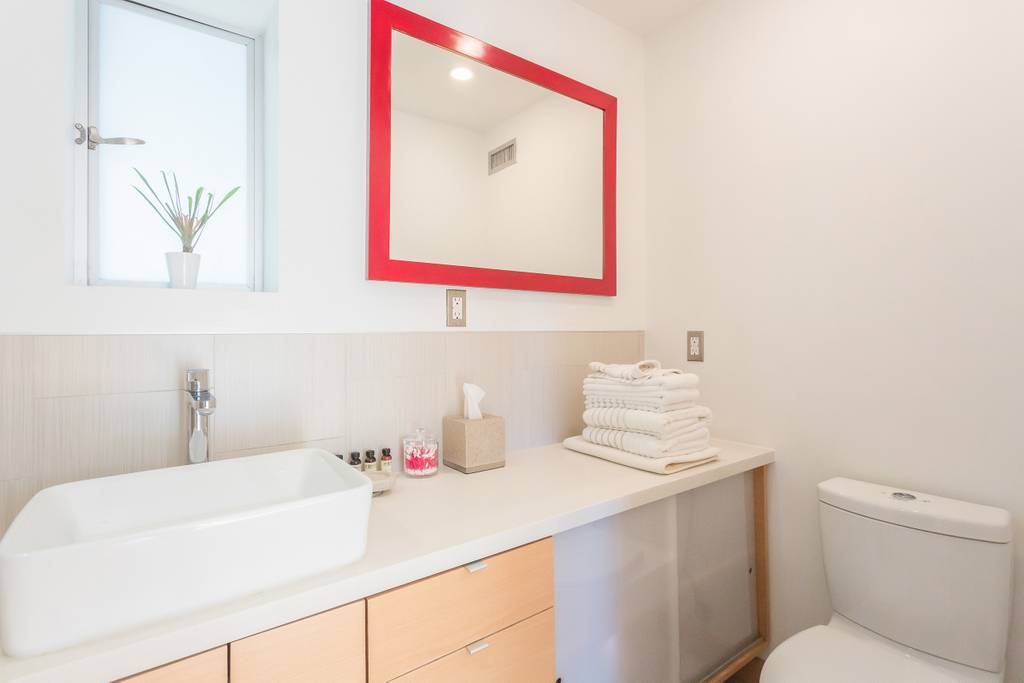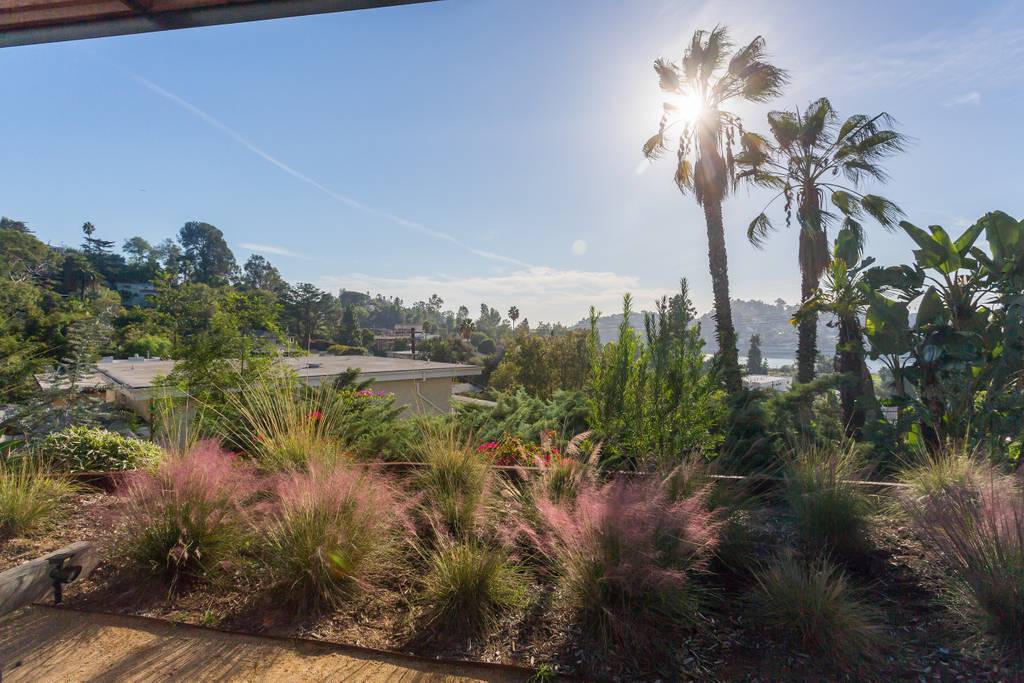 Marie Kondo fans will love this one-bedroom, one-bath minimalist Airbnb. This simple private room in a Silver Lake house offers incredible views of the Lake and the Hollywood sign.
White, airy, and spotlessly clean, this Airbnb offers a ton of closet space, a desk area, and some great art & architecture books (didn't Marie say we could all keep our 30 most important books?). Quiet and serene, this is the perfect place to retreat to after a long day battling traffic, smog, and well, other tourists.
Right in the middle of the neighborhood, this Silver Lake Airbnb may be tiny but it has a small garden area that is a lovely place to just relax. While you're there you can check out nearby attractions like the new Broad Museum, MOCA (Museum of Contemporary Art), Barnsdall Art Park where there are all kinds of interesting exhibits and art classes, or the Heritage Square Museum which celebrates the architecture of Southern California.
7. Bungalow Beauty – approx. $116 a night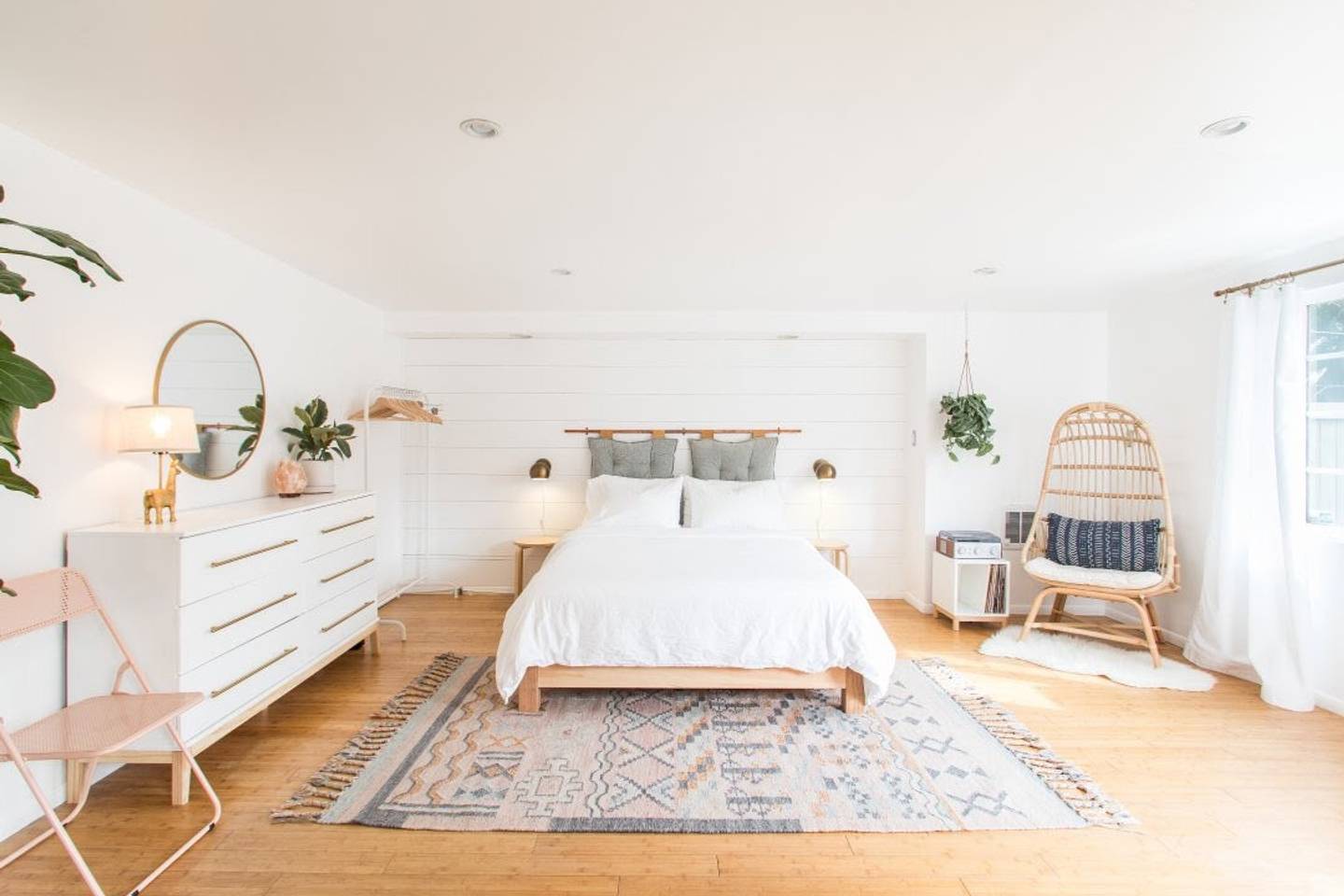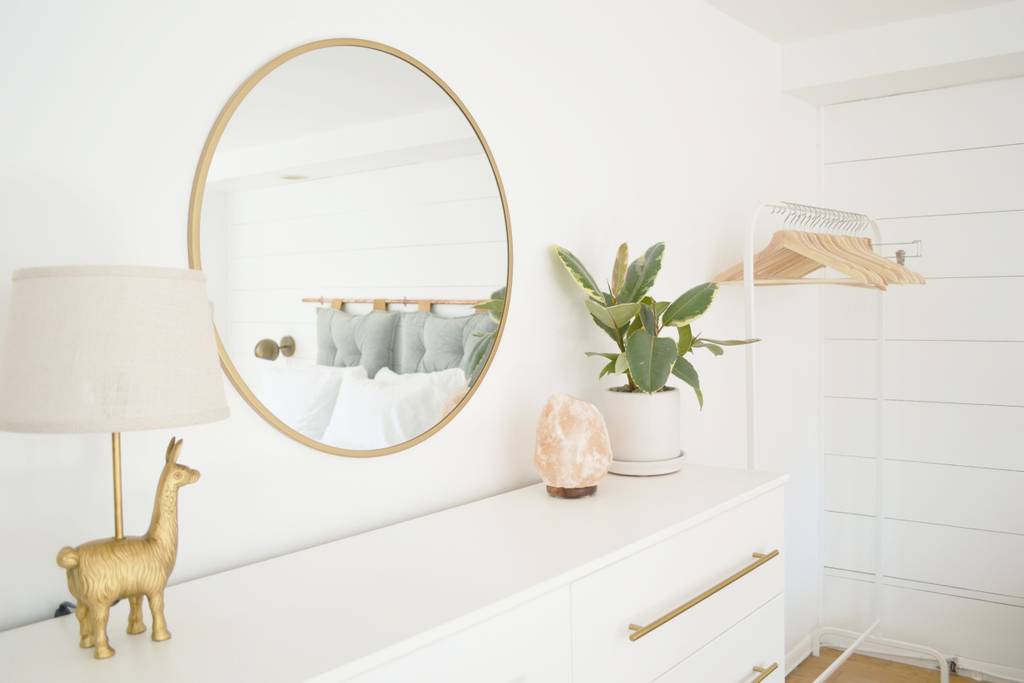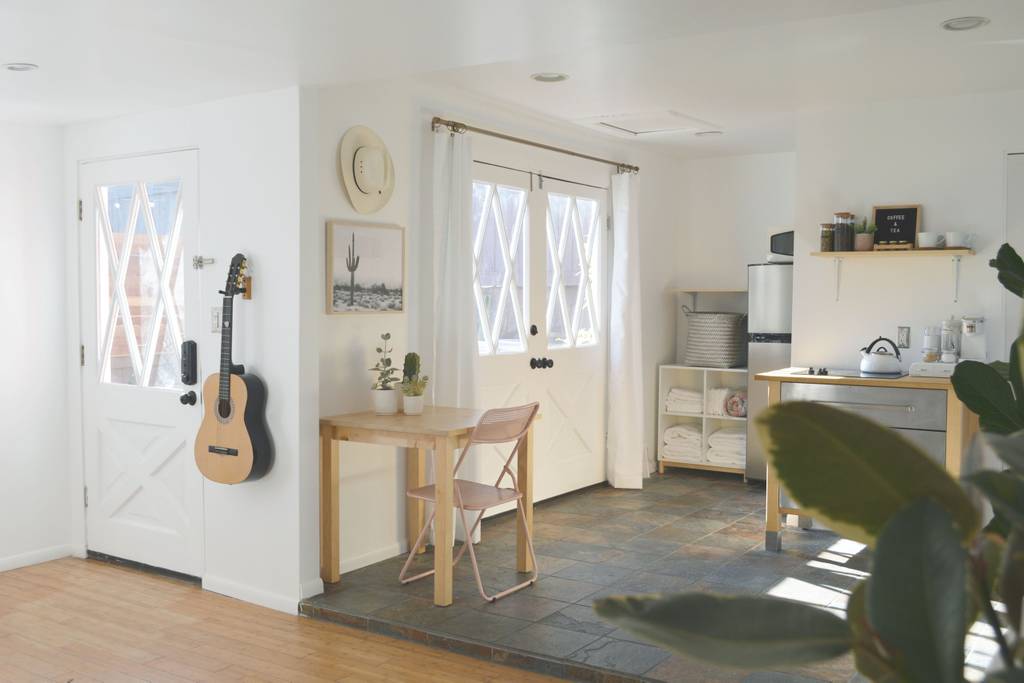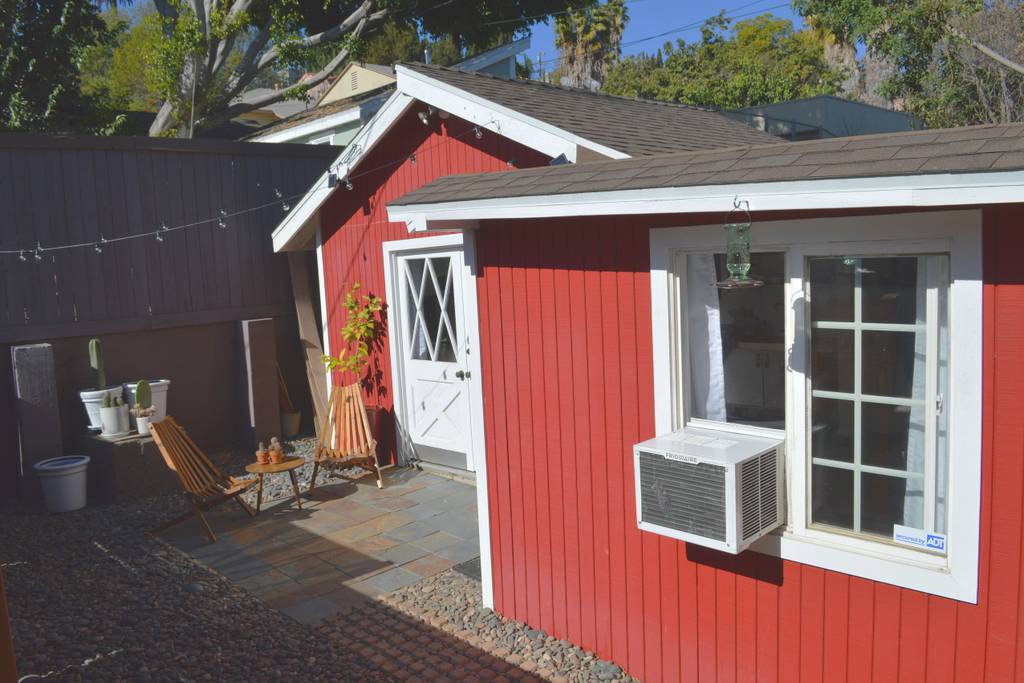 Not only is this little Silver Lake bungalow super modern but at $116 a night it's incredibly cheap! With every contemporary touch you can think of (brass accents, wicker egg chair, and plenty of plant life), this is going to look beyond fantastic on Instagram.
Sparse, spacious, and totally spotless, this is the perfect place to feel totally unencumbered here. The Bungalow Barn as it's called is a free-standing studio just off Sunset Boulevard that has a private entrance and outdoor space. You'll be near all kinds of great places to eat like French restaurant Taix which is great for both dinner and drinks, the classic Red Lion Tavern which has the city's best beer garden, or Ma'am Sir, one of the hottest restaurants in the area right now.
6. Small is Beautiful – approx. $108 a night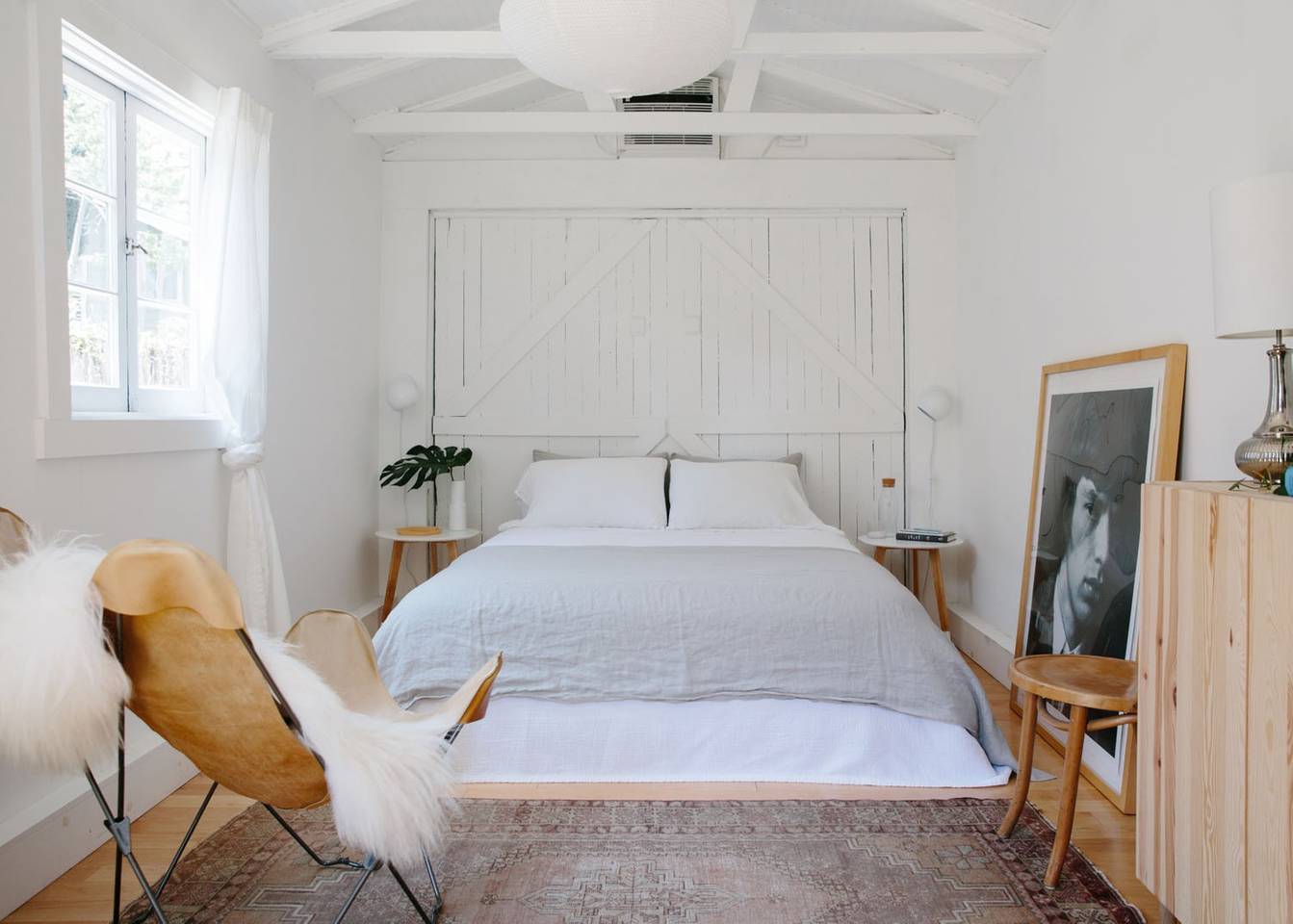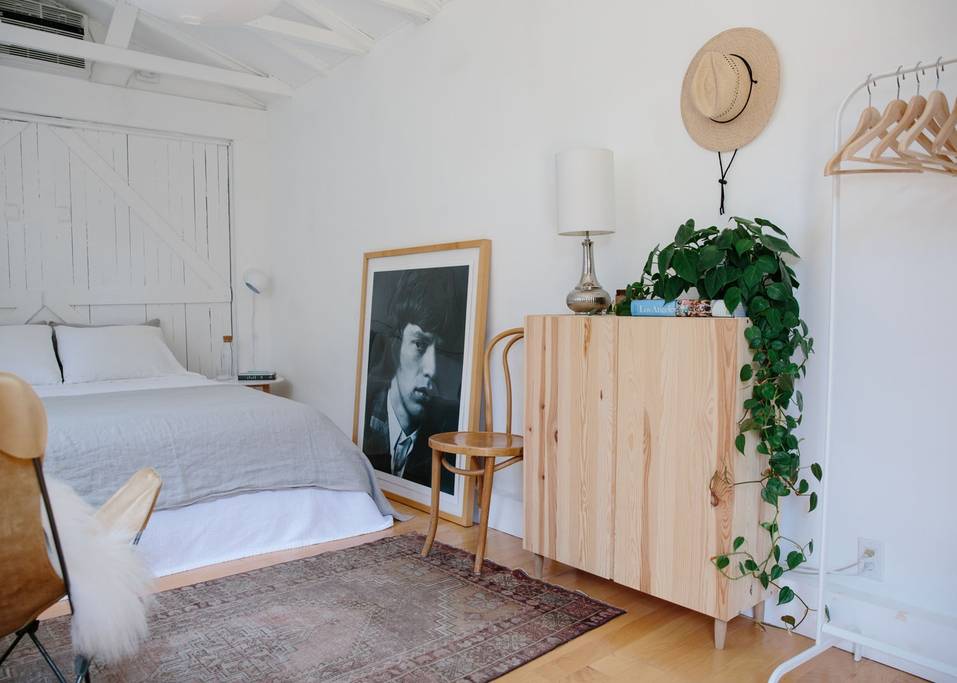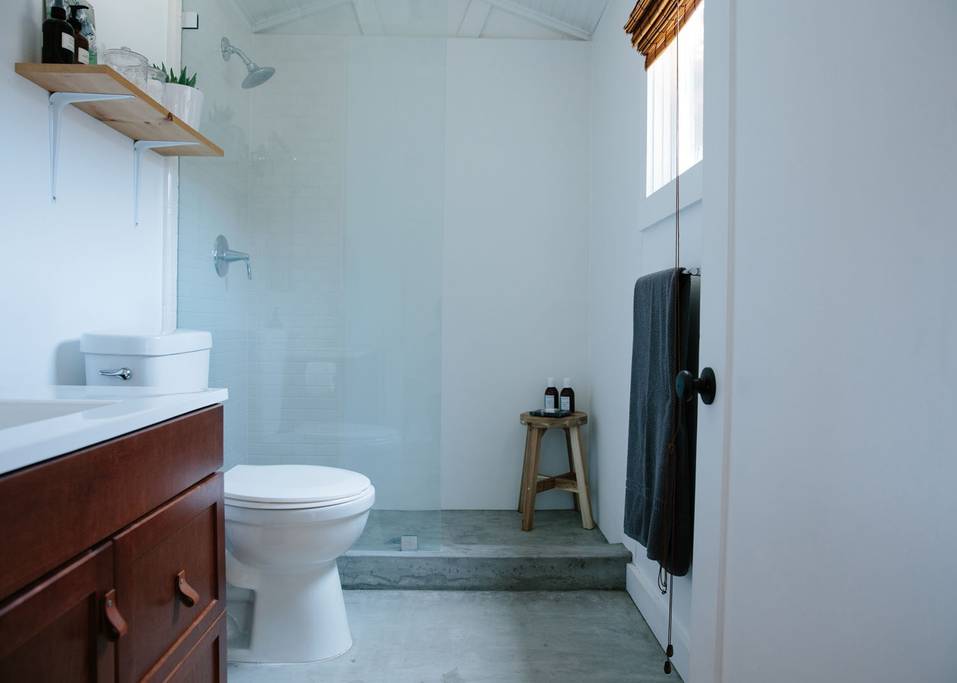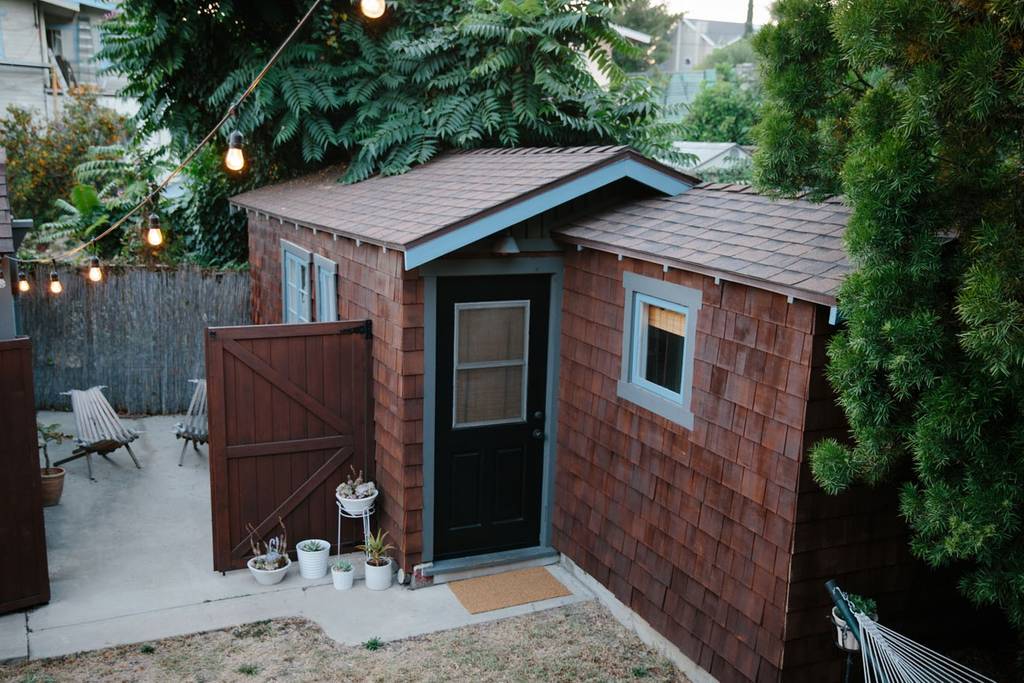 There's an old adage that says "Small is beautiful" and if ever there were anything that proves that, it's this adorable Silver Lake Airbnb. This tiny, barn-like cottage is clean, stylish, and just a block from Sunset Junction, a spot many people consider the heart of the neighborhood.
With a private entrance as well as a backyard terrace it offers more than enough room for two. Although there is more than enough to keep you occupied on the east side, don't forget how much there is to do west of Silver Lake. Why not take Santa Monica or Hollywood Boulevard over to Runyon Canyon and go for a hike? Or head over the Dolby Theater to see where they hold the Oscar ceremony? (Warning: It will be infested with tourists but it's still interesting).
Or see a movie at the Arclight? Or have chicken and waffles at Roscoe's? If you're in town during the summer months why not take in a show at the Hollywood Bowl? Or an improv night at Upright Citizens Brigade? If there's one big advantage to renting a small Airbnb with not a lot in it, it's that you won't have a lot to take care of so you can spend much, much more time out and about!
5. 1915 Charmer – approx. $160 a night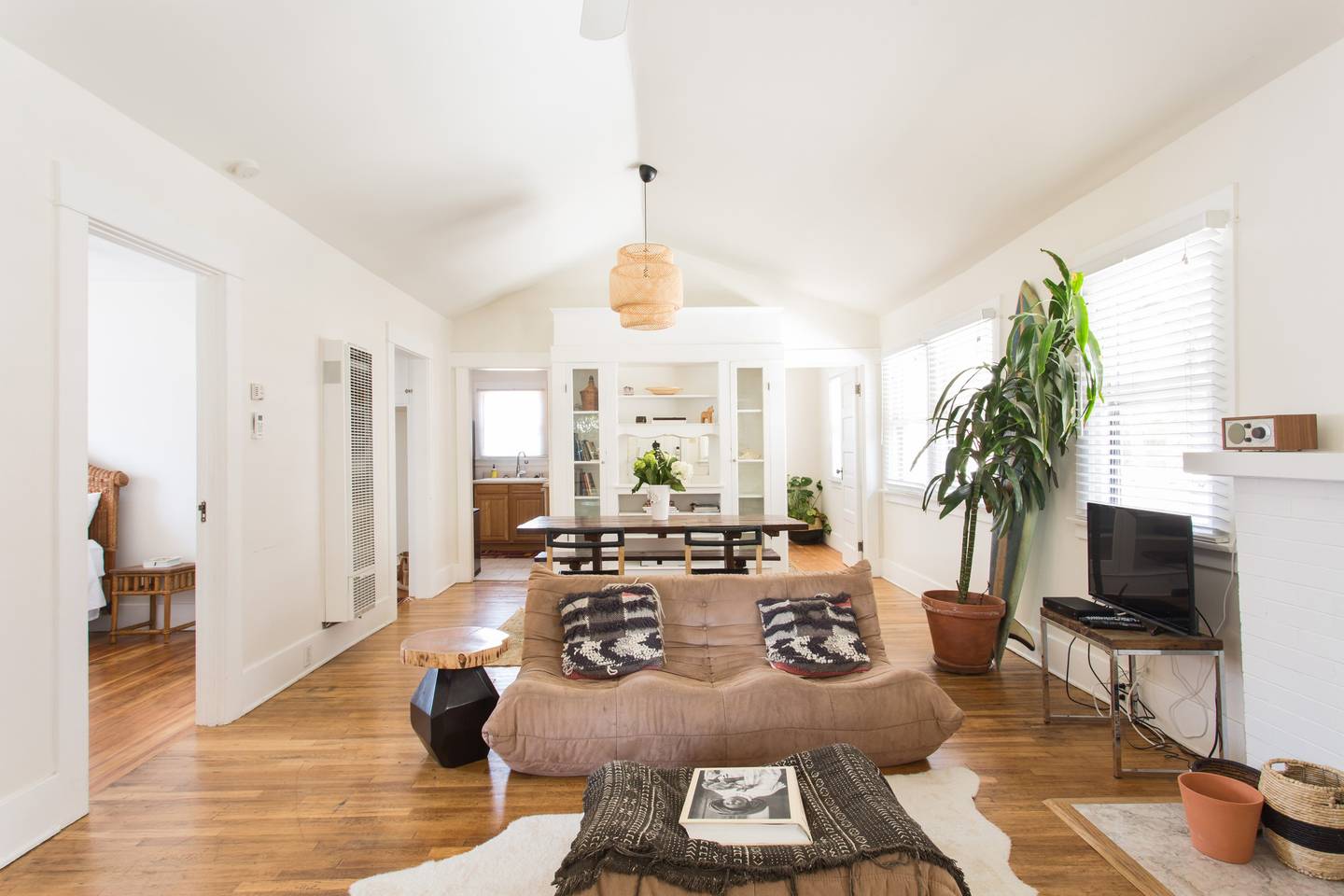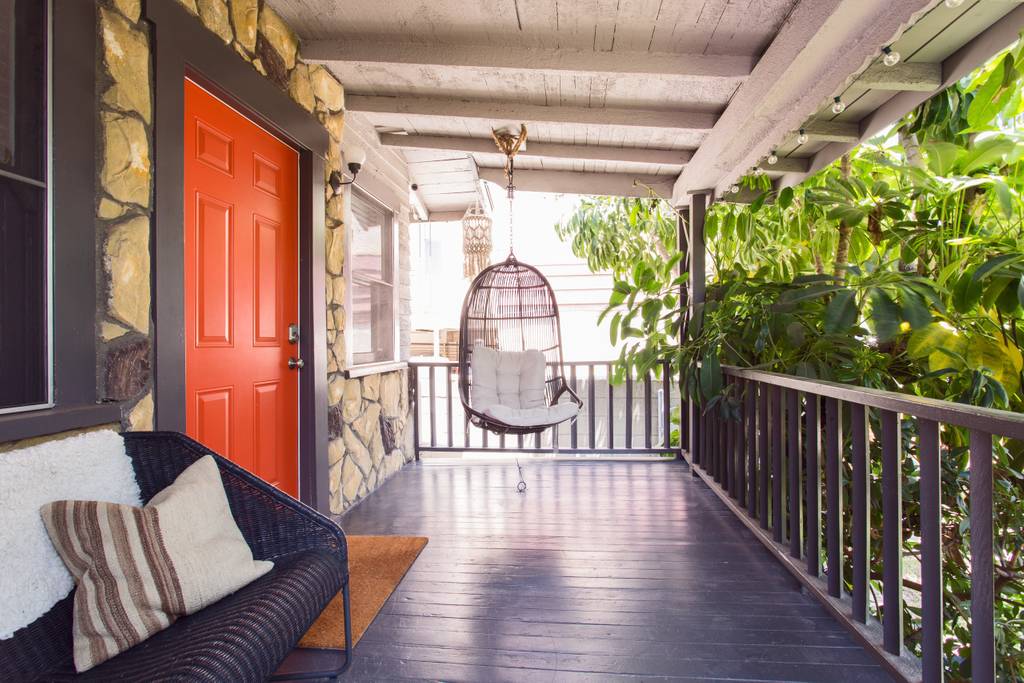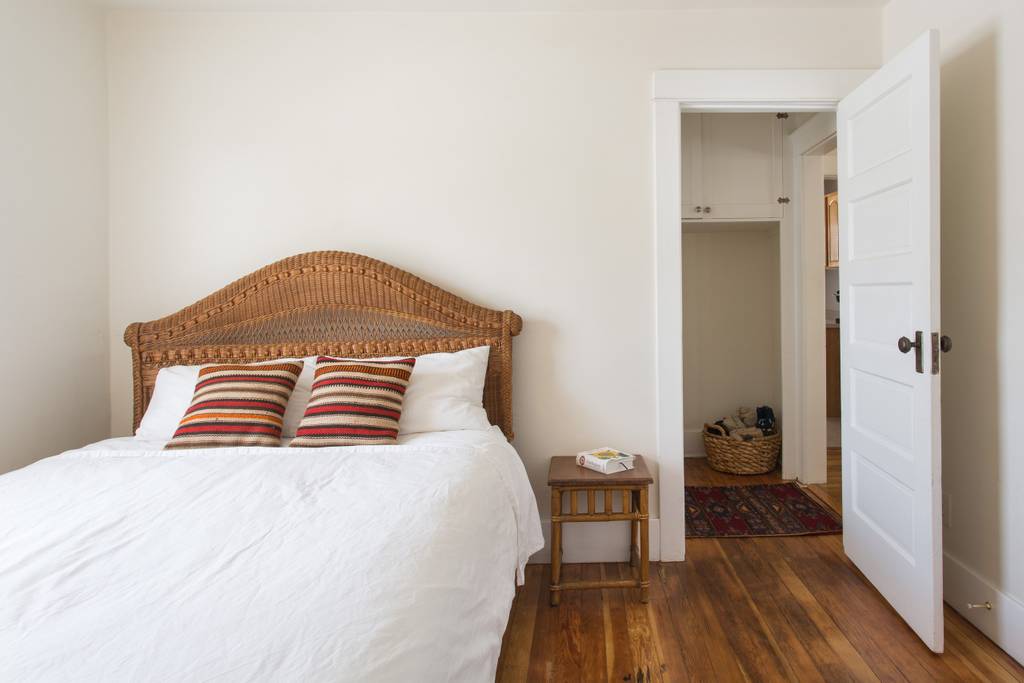 If you love minimalism but need a tad more space to feel comfortable, this three-bedroom bungalow in Silver Lake is a great option. Built in 1915, this adorable little house has the most incredible combination of charm and style and sleeps up to five people (and at $161 a night this is a great little bargain to boot!).
With a fully fenced in yard, a washer and dryer, fully stocked kitchen, tons of natural light, a little book collection, a work area, and even the original built-ins, this place has anything you could ever want. Be sure to check out Tiki-Ti, the area's most famous tiki bar. Another great thing to do is to take in dinner and flamenco show at El Cid, a major L.A. landmark that used to be a silent movie theater before it was converted into a jail-themed restaurant.
Be sure to visit the Echo Park Time Travel Mart, a cool store that donates its proceeds to a literary foundation. Even the time travel mart can't transport you back to 1915, but at least this Airbnb might!
4. House on a Hill – approx. $146 a night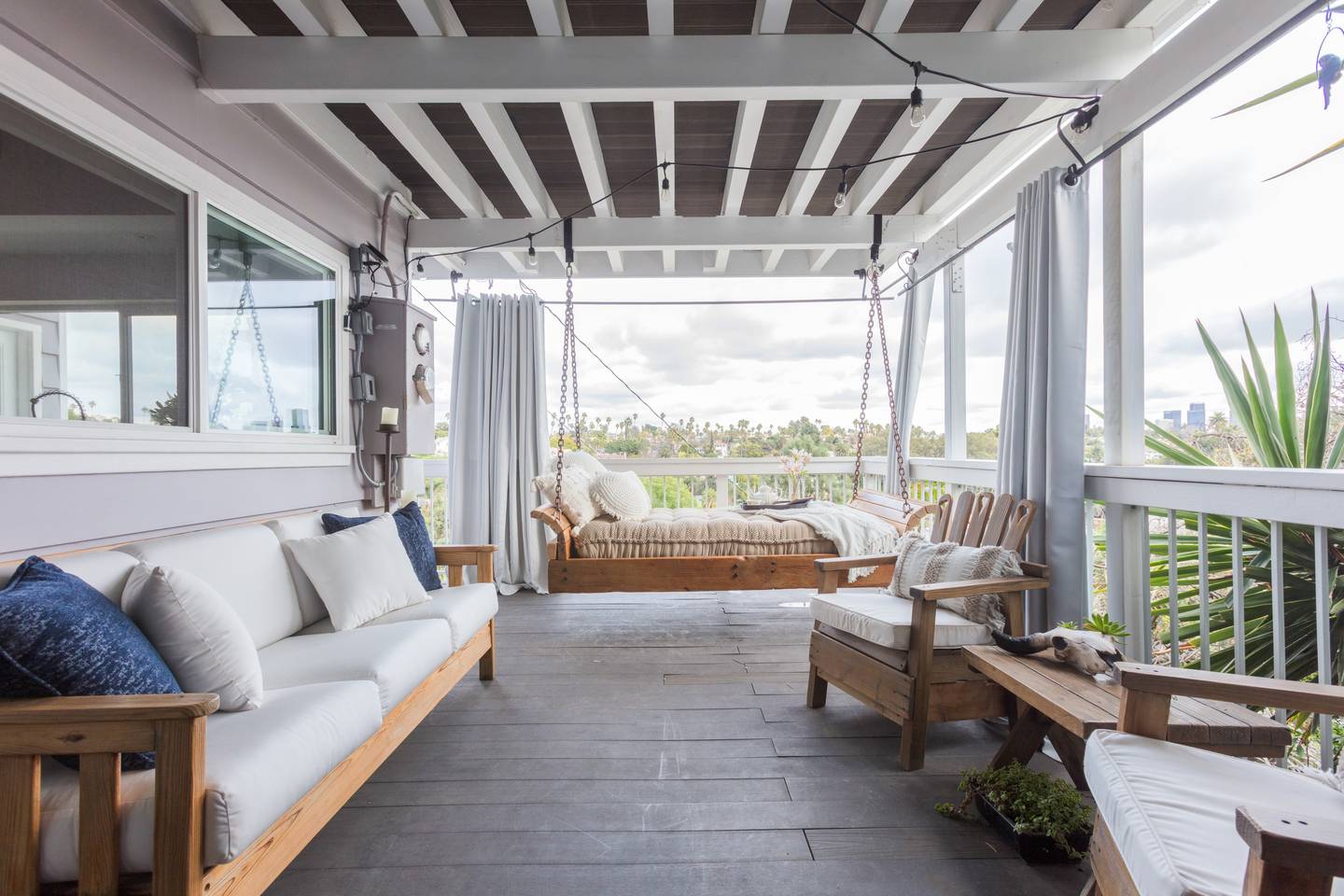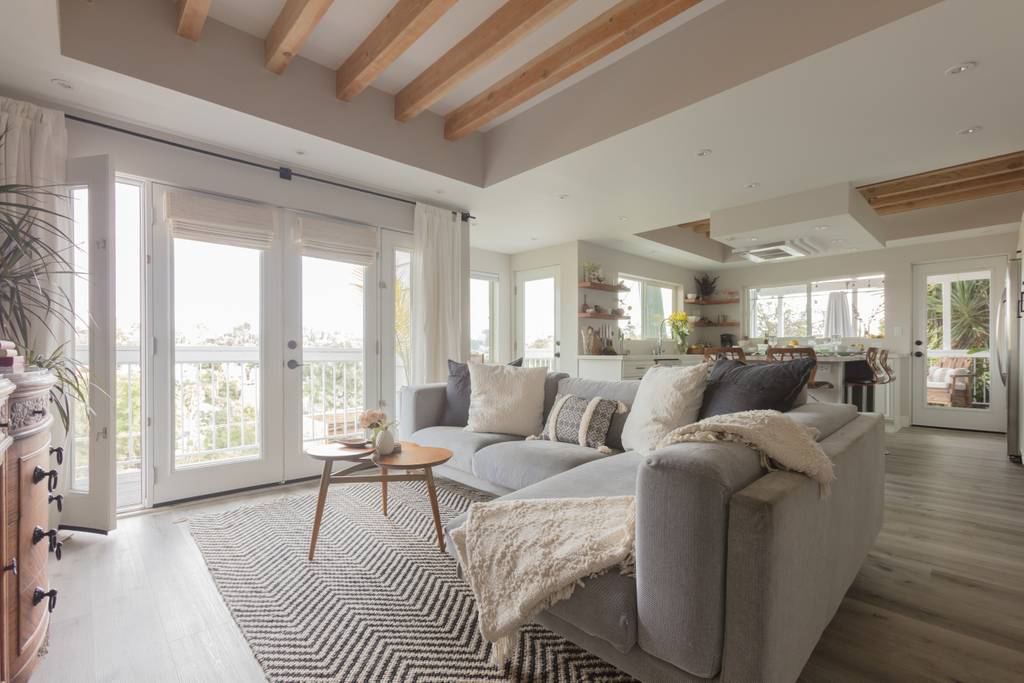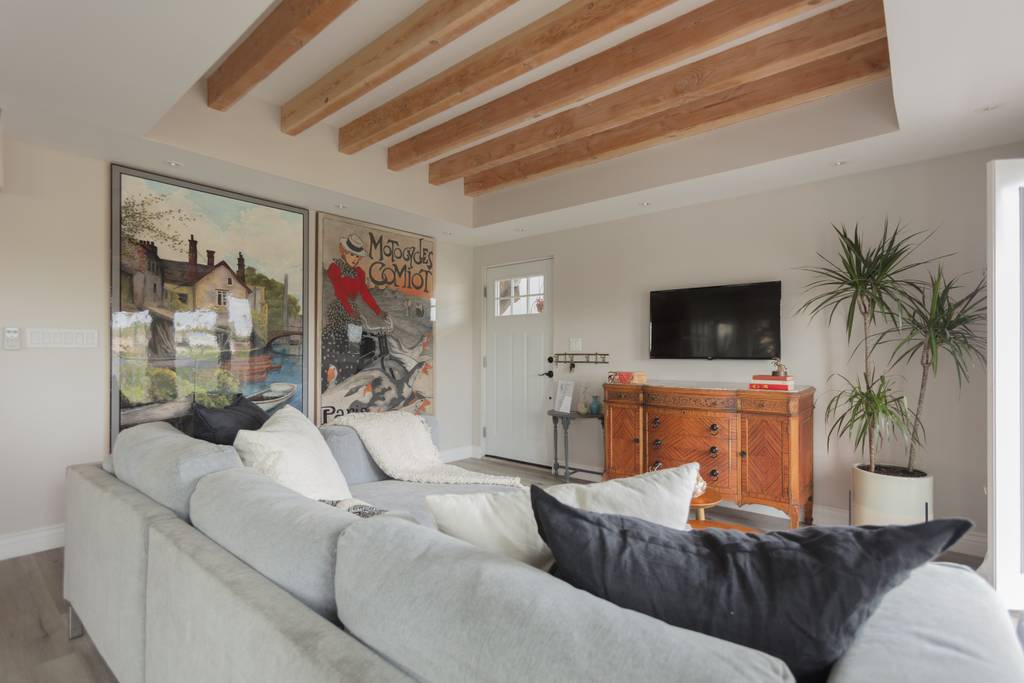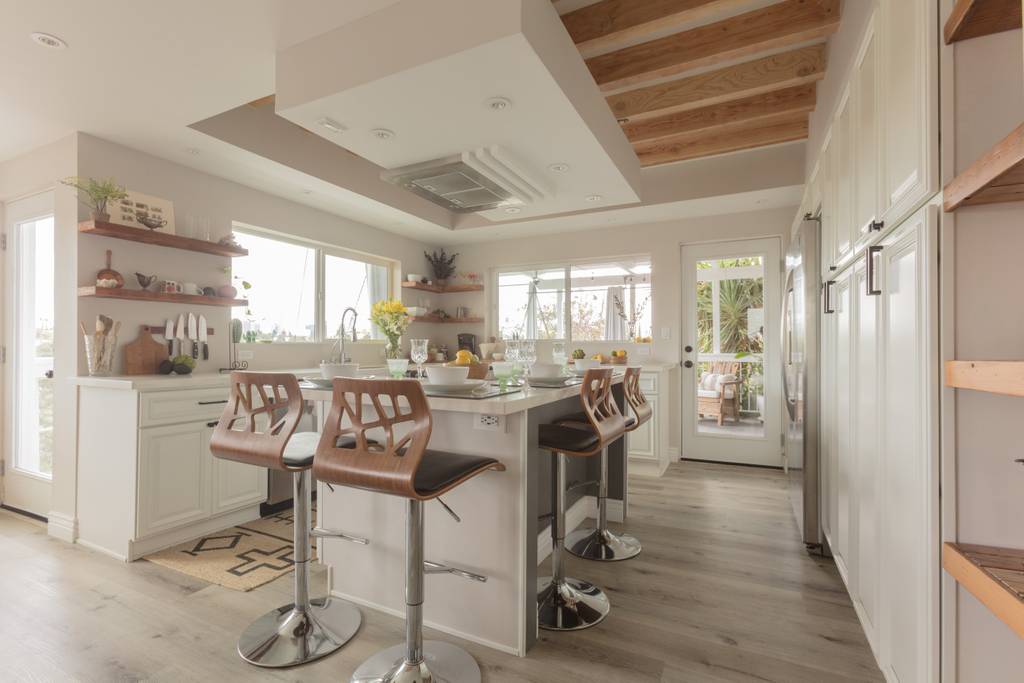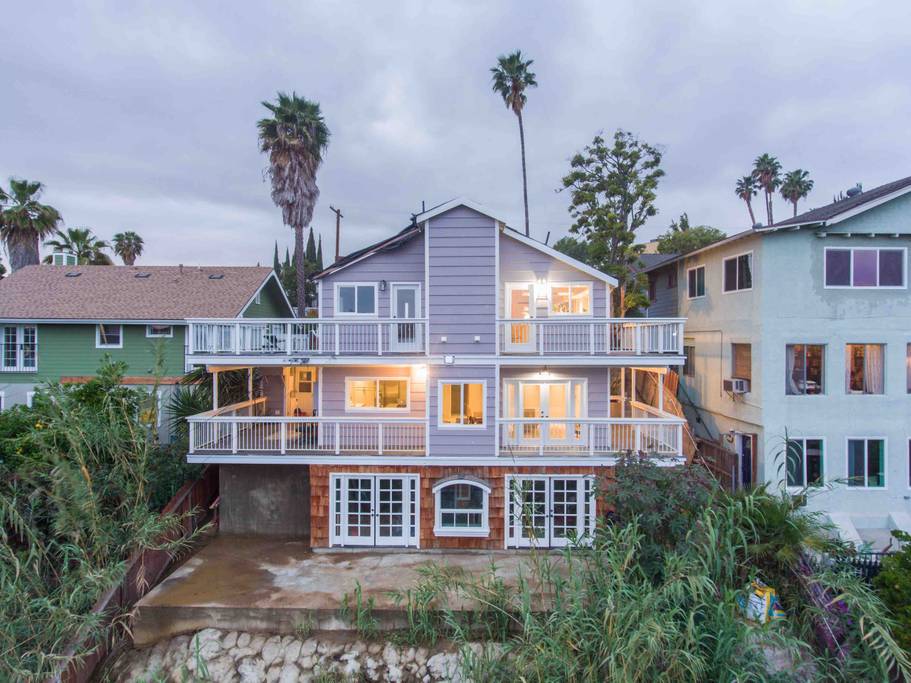 OK, can we just discuss that swing? That's the kind of swing you could spend your entire vacation on, just lounging and look out at the view of L.A. Designed by architect Rolland Stones, this two-bedroom gem features antiques from the owner's grandmother and architectural elements made from first-generation Douglas fir trees.
You'll have access to two different private balconies, one wrap-around and one deck (there's a little laundry room on the one with the deck). While you're here, rent one of the newly available scooters and buzz around Silver Lake, checking out all the incredible things there are to see here. There's a farmers' market on Tuesdays and Saturdays on Sunset between Edgecliffe and Lucille as well as a cool flea market called Silver Lake Flea held every Saturday at 1511 Micheltorena St (it's in the elementary school).
There's a great nightclub/dance club called Los Globos if you like to dance. Finally, if you still need a little more dance time, check out The Virgil which stays open until 2 a.m. Just make sure after all that dancing (and presumably drinking) that you Uber it home and leave the scooters behind!
3. Dandy Duplex – approx. $99 a night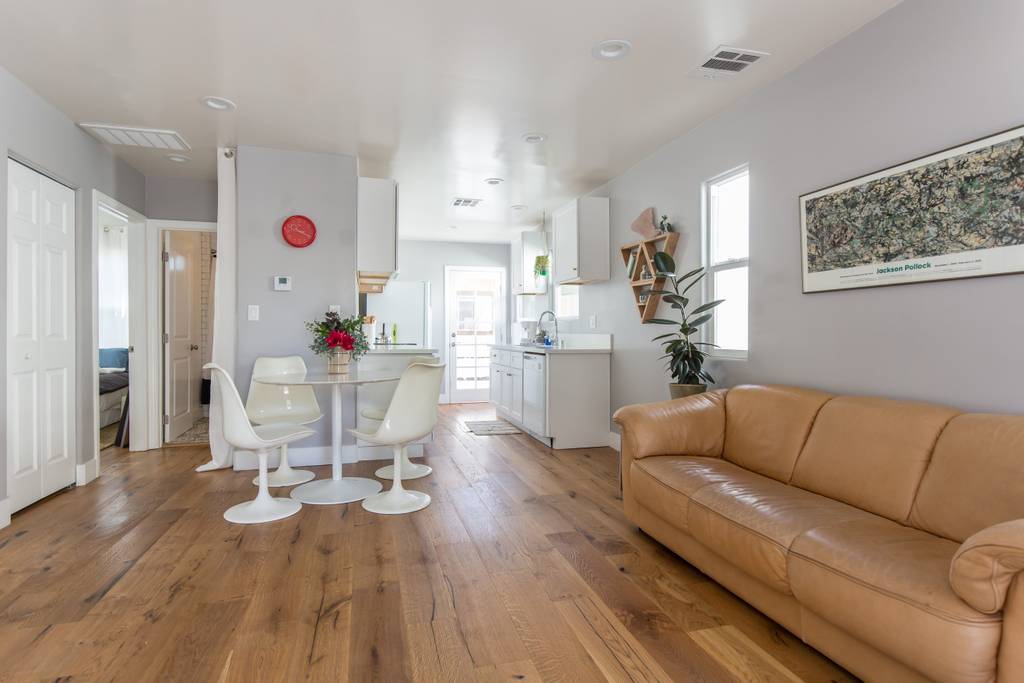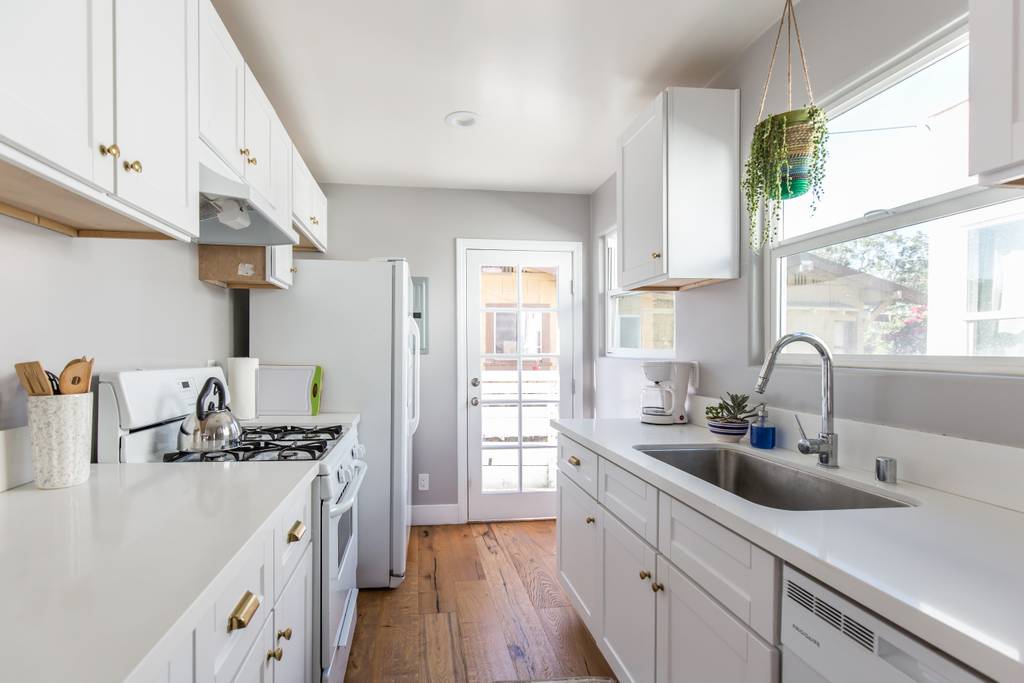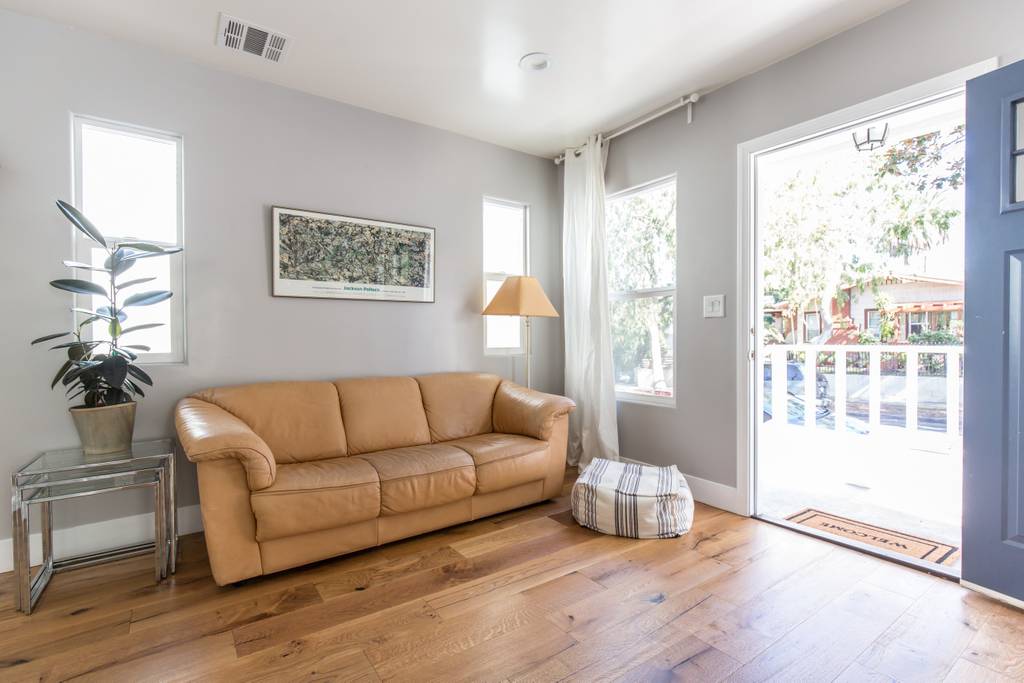 If all those white-on-white-on-white walls are getting to you we have the perfect solution. An Airbnb painted, wait for it . . . grey! This stand-alone, two-bedroom duplex sleeps four and has tons of natural light. It has an on-site laundry, central heat and air, and perhaps most importantly, a parking spot!
As it's sandwiched right between Los Feliz and Silver Lake, we recommend you take advantage of the great location and make sure you check out Los Feliz. Some of our favorite spots here include the famous Dresden Room where world-famous lounge act, Marty and Elaine take requests Tuesday through Saturday nights starting at 9.
The Steve Allen Theater where something cool is always going on. And if you really want a trip, check out the Philosophical Research Society where something interesting is always going on. Luckily, there is no theory under which this Airbnb is not anything but fabulous!
2. Picture This – approx. $140 a night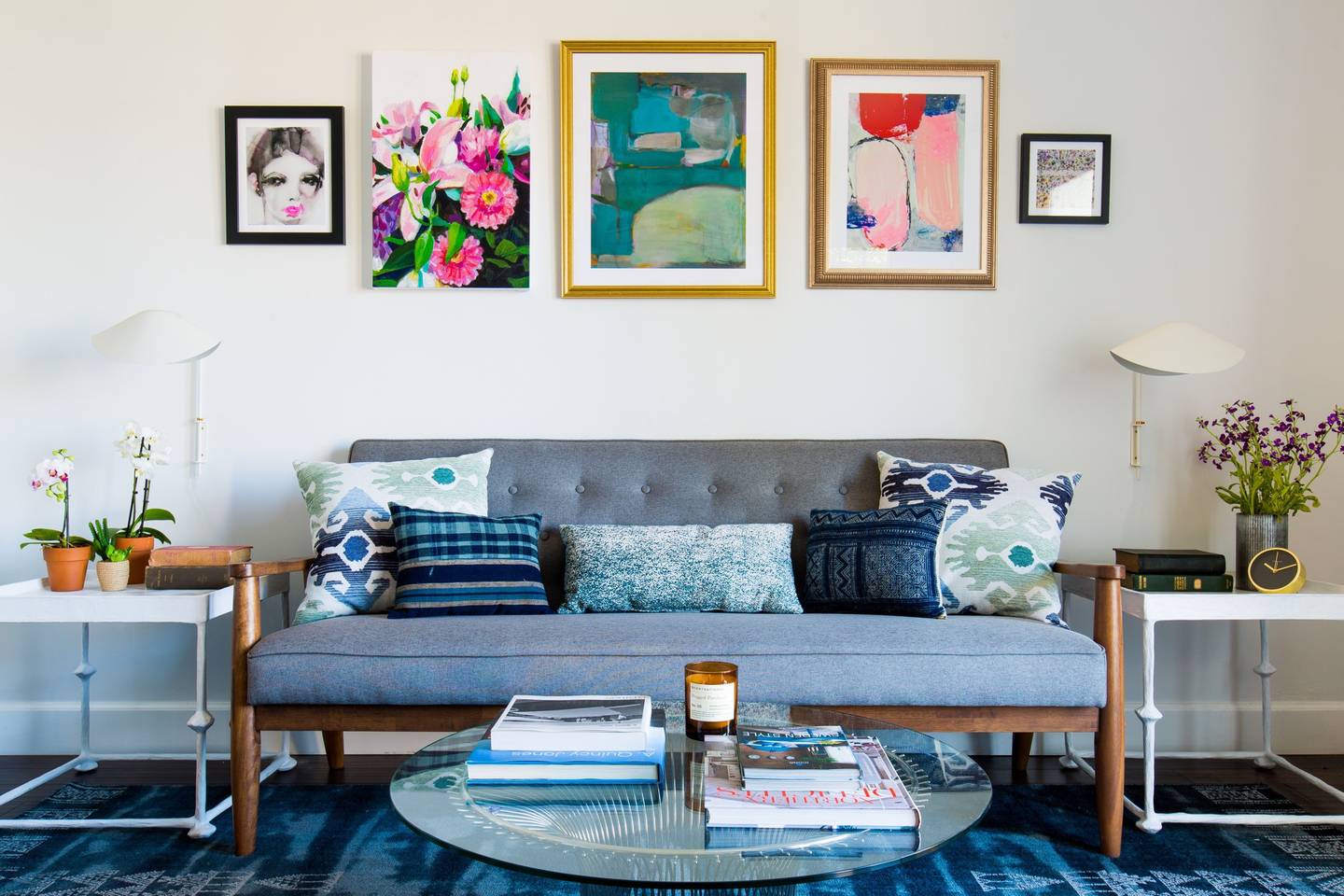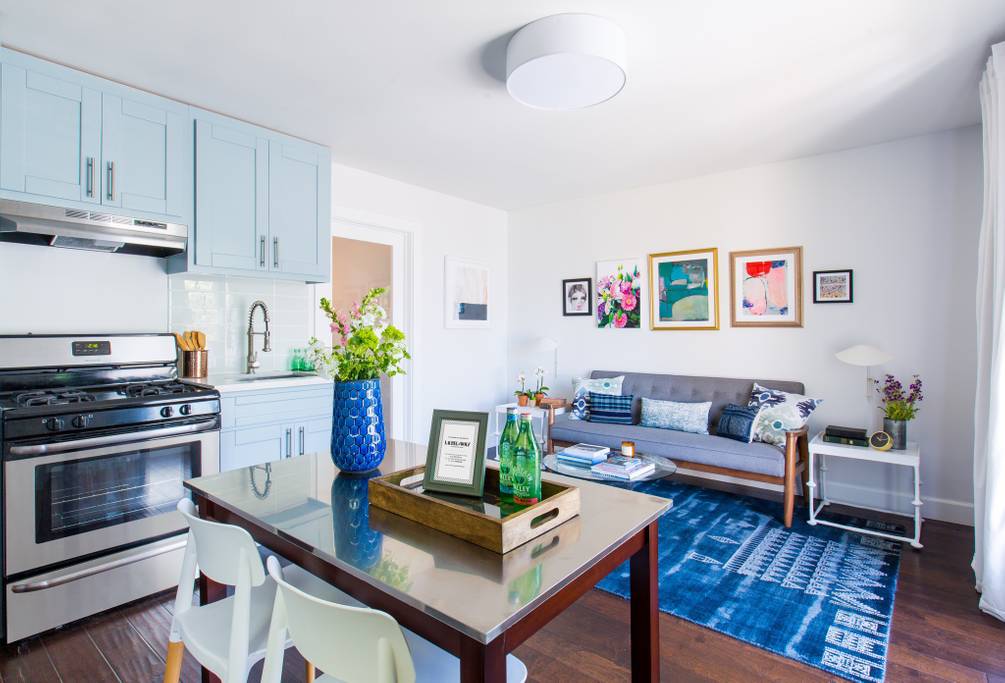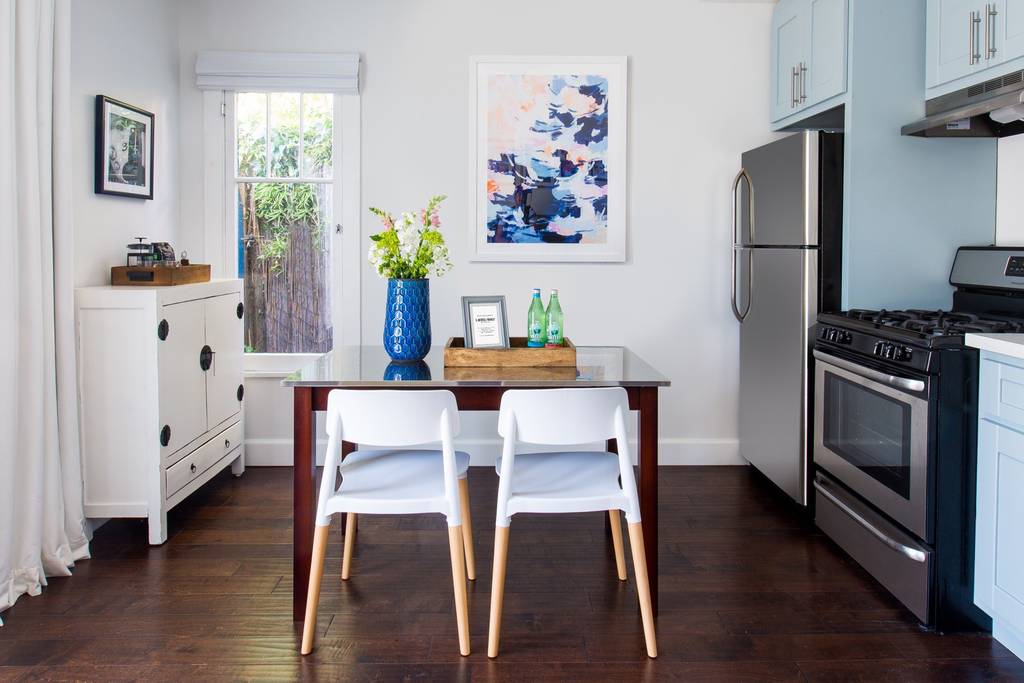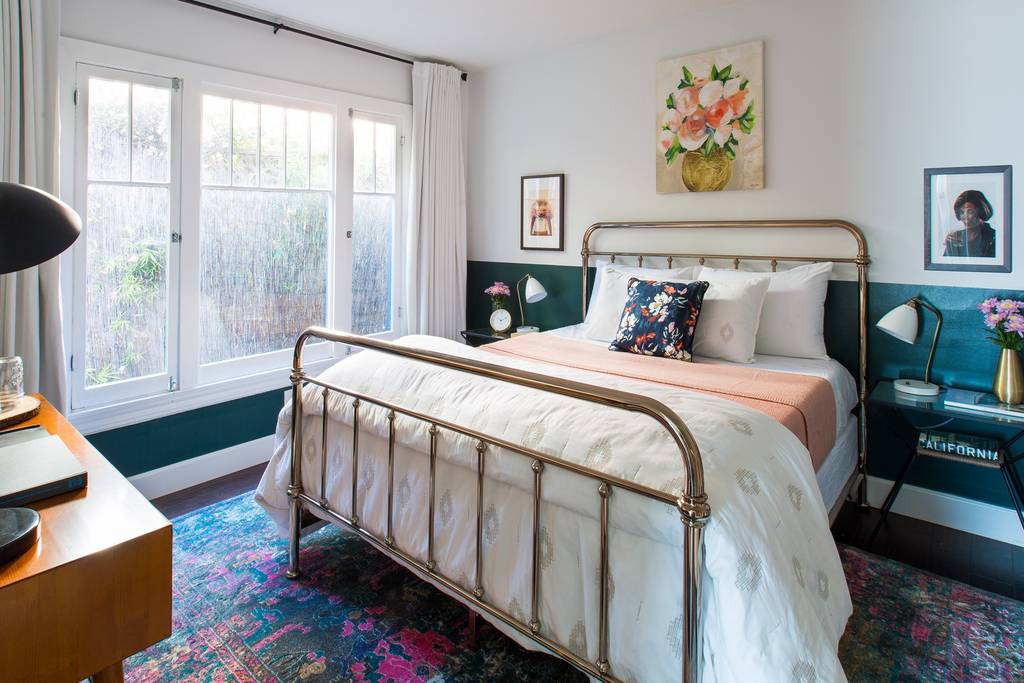 We know what you're thinking: there's actually some color in this Silver Lake Airbnb. Even a few knickknacks. That said, we still feel this falls under the minimalist category. With new a/c units (L.A.'s heat just got too strong to go without them), and lots of natural light, this place will keep you nice and comfortable during your whole stay.
The owner lives right next door so if you need anything you can just walk over and knock! You'll be just a quick drive over to La Brea Avenue so why not have dinner at the restaurant du jour, République? It's a tad pricey but well worth it for both the food and the atmosphere (and the people watching—keep an eye out for celebs!).
Also be sure to check out pop art antiques dealer, Nick Metropolis, an L.A. institution that almost closed a few years ago. Make sure you pop in to American Rag Cie where half of L.A. buys their clothing. Maison Midi, a lovely French café where you can get a fabulous croque monsieur as well as great home goods. Not that you're going to buy anything, of course!
1. Bali Inspired – approx. $149 a night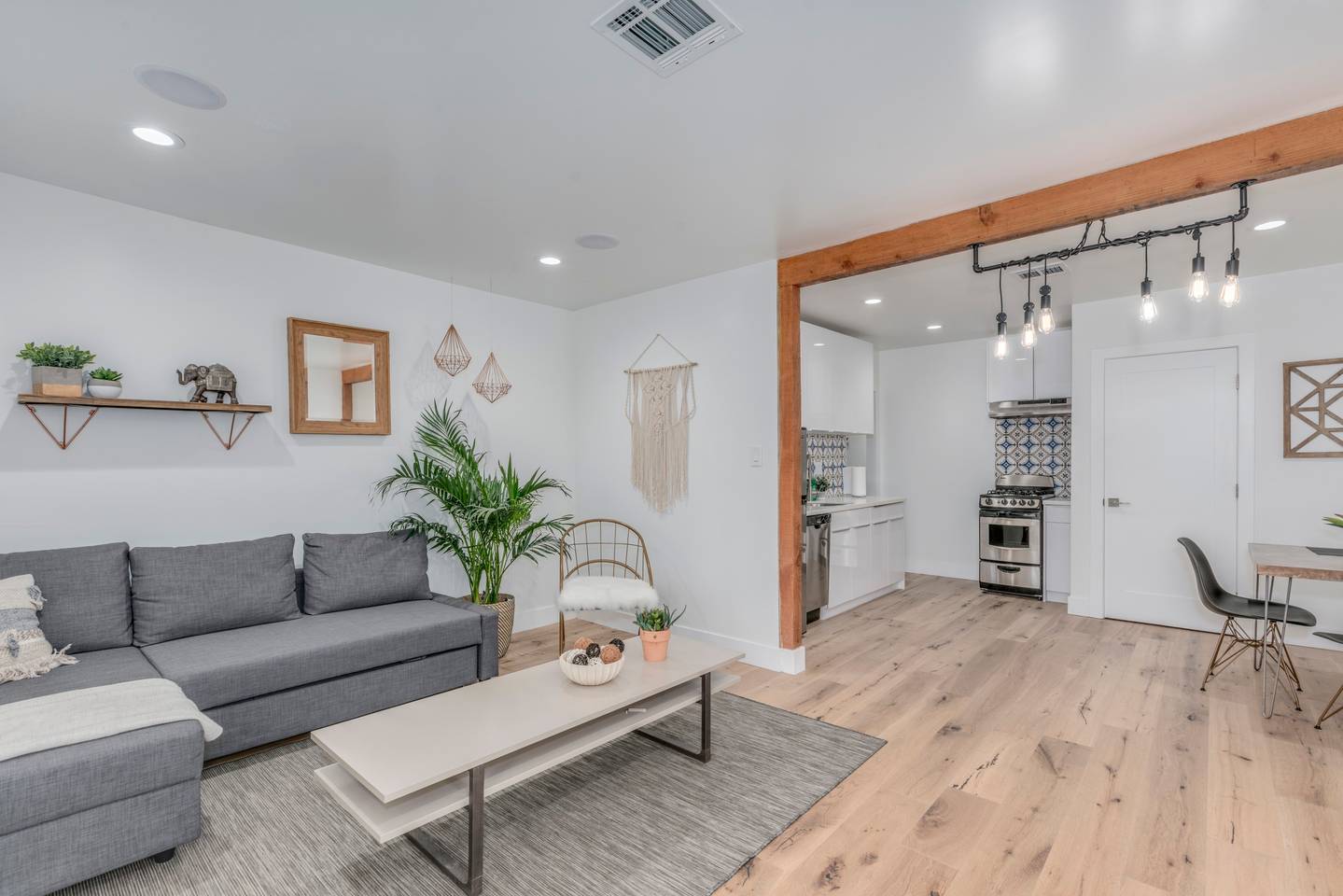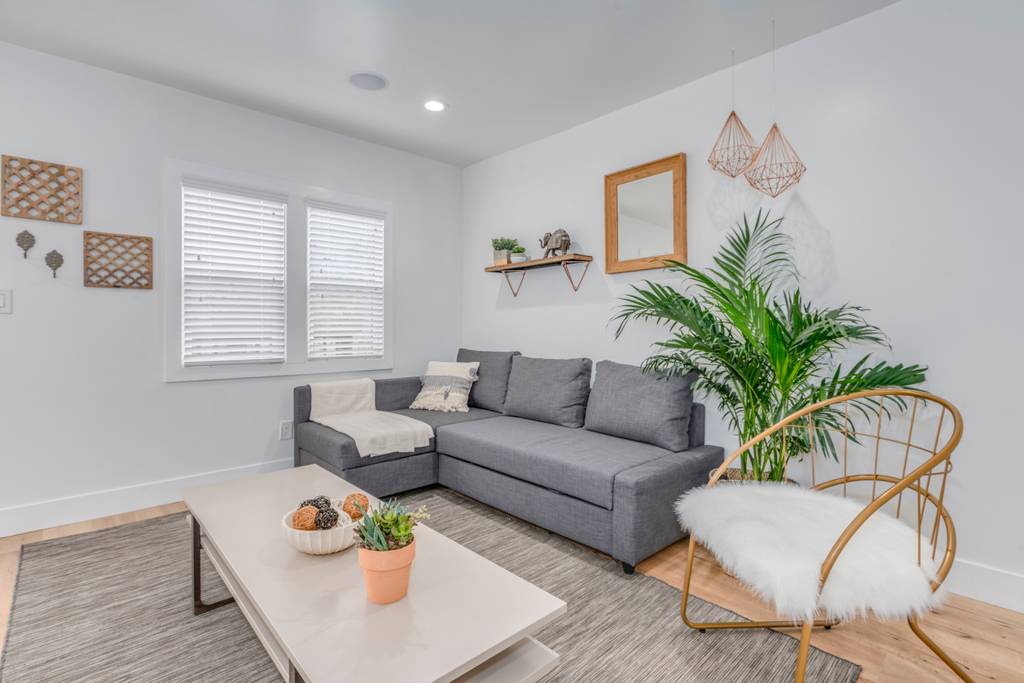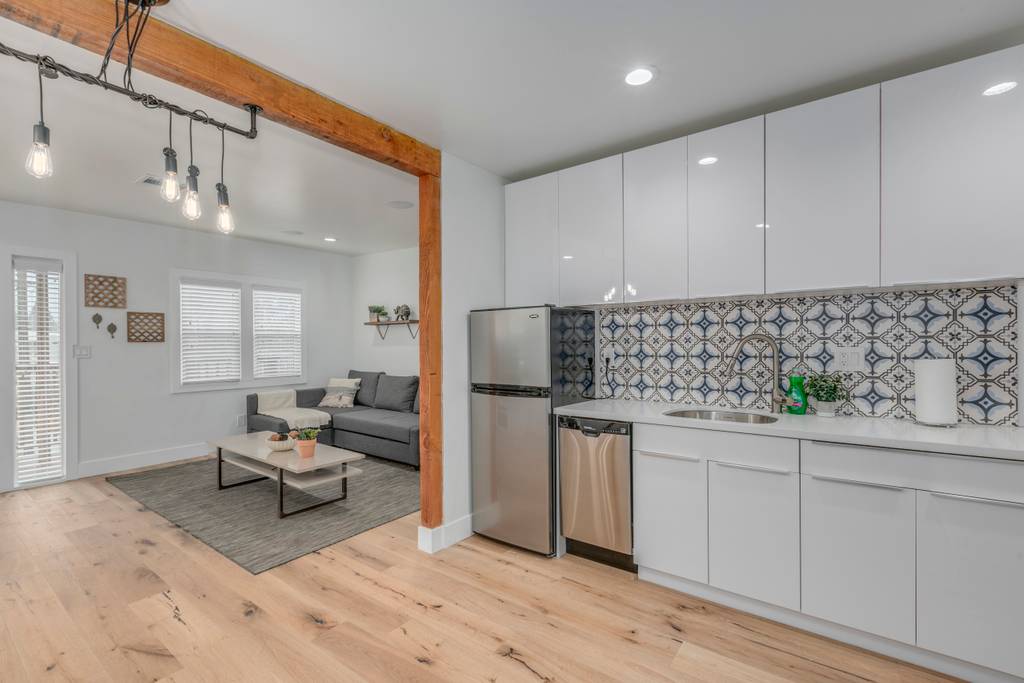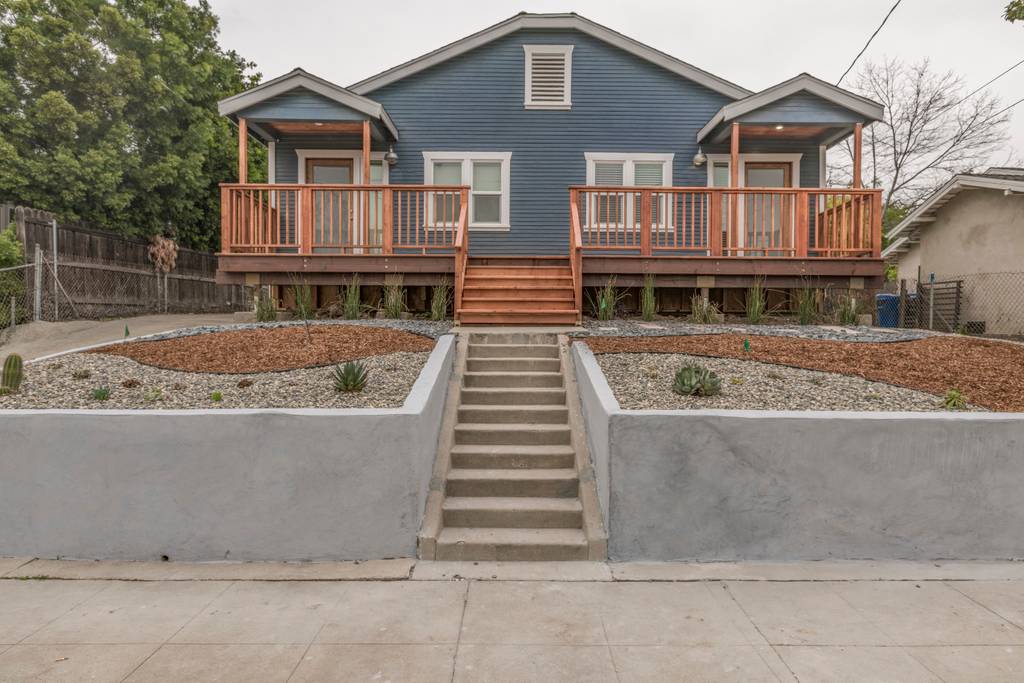 It really is amazing what some people can do with a small space. Inspired by the aesthetic of Bali, this open-concept Airbnb has two bedrooms and two baths and sleeps up to six people. Right on the Echo Park/Silver Lake border, this tastefully decorated apartment features built-in wall and ceiling speakers, cable, a Blue Ray player, a private washer and dryer, and of course, wifi.
Just seven minutes from the newly hip downtown L.A. (or DTLA as the kids call it these days), you'll be in such close proximity to so many great places to eat like Bottega Louis where you can the best macarons next to Ladurée, Clifton's, a newly renovated cafeteria that is part restaurant, part theme park (you'll see what we mean), TOMGEORGE for the pizza, Le Petit Palais for great, great drinks and fabulous French food, and finally, and, for a classic DTLA experience, the Original Pantry.