If there's one thing Southern California is known for, its mid-century modern architecture. Influencers like Albert Frey, Theodore Criley, Jr., Richard Neutra and even Mike Brady* helped shape the steel-and-glass aesthetic that has become synonymous with the area. Thankfully, there are quite a few mid-century gems in Los Angeles. From modest, Brady-like homes to architectural icons, here are some of the best Los Angeles-area, mid-century modern rentals from Airbnb.
*Yes, we know he's fictional!
Also take a look at these:
5 Incredible Los Angeles Airbnbs For Architecture Lovers
6 Extremely Instagram-able Airbnbs In Santa Barbara
10. Hollywood Hills Brady Home ($973 a night)
Looking at the outside of this home it's hard not to imagine Bobby, Cindy, Jan and the rest of the Brady crew outside playing ball. There would certainly be enough room for the entire Brady crew since there are four bedrooms and four bathrooms (not like that one bathroom Mike designed!). A great family home, there are fire pits, a loft space for a big family conference, and even a concierge service. And if you're in the mood to watch some Brady Bunch re-runs, there's also an on-site theater.
9. Mid-Century Pasadena Pad ($1,150 a night)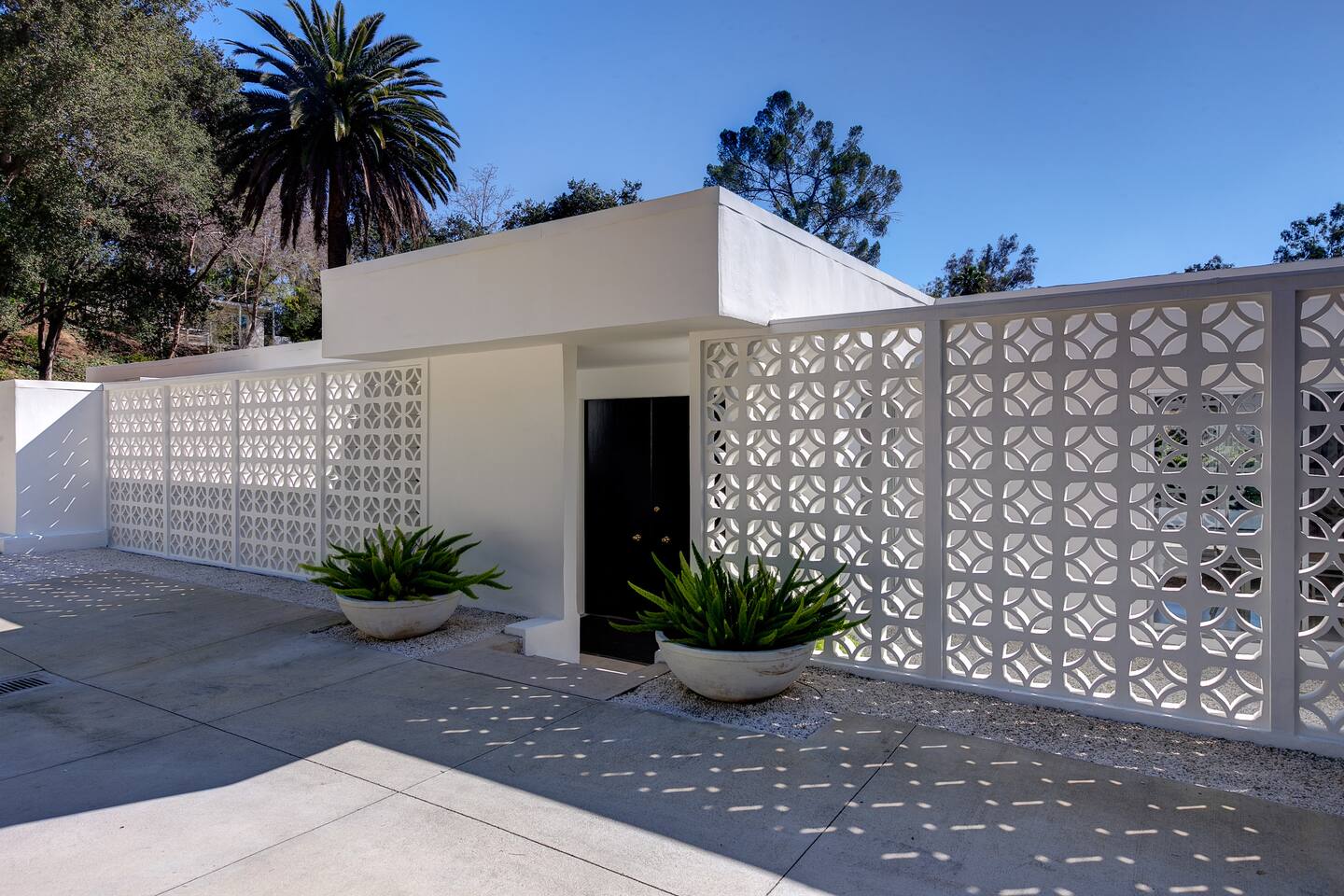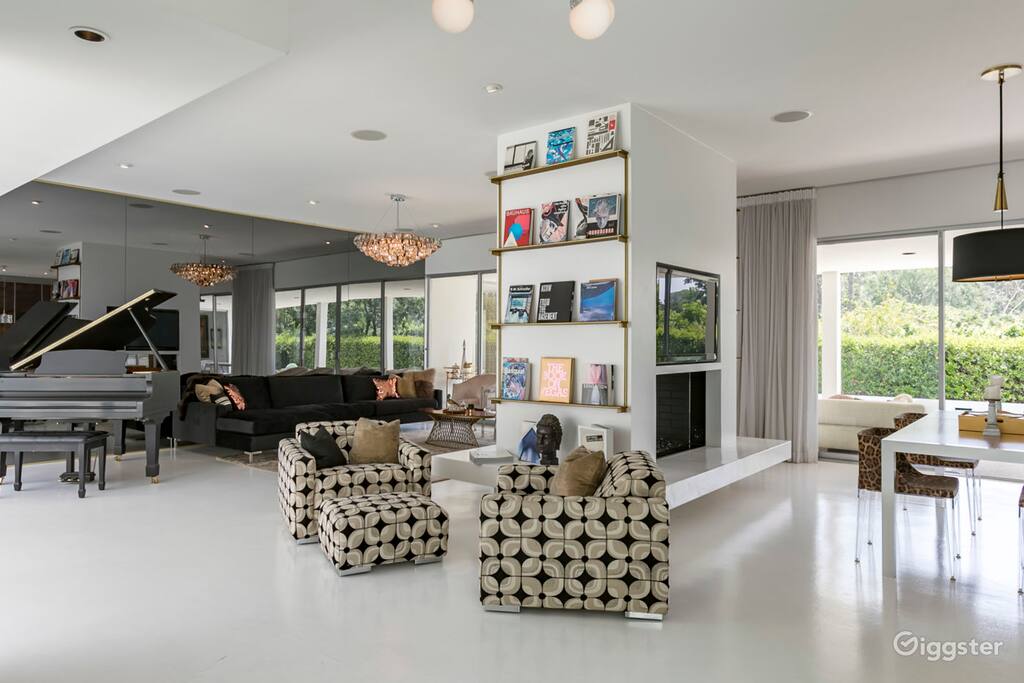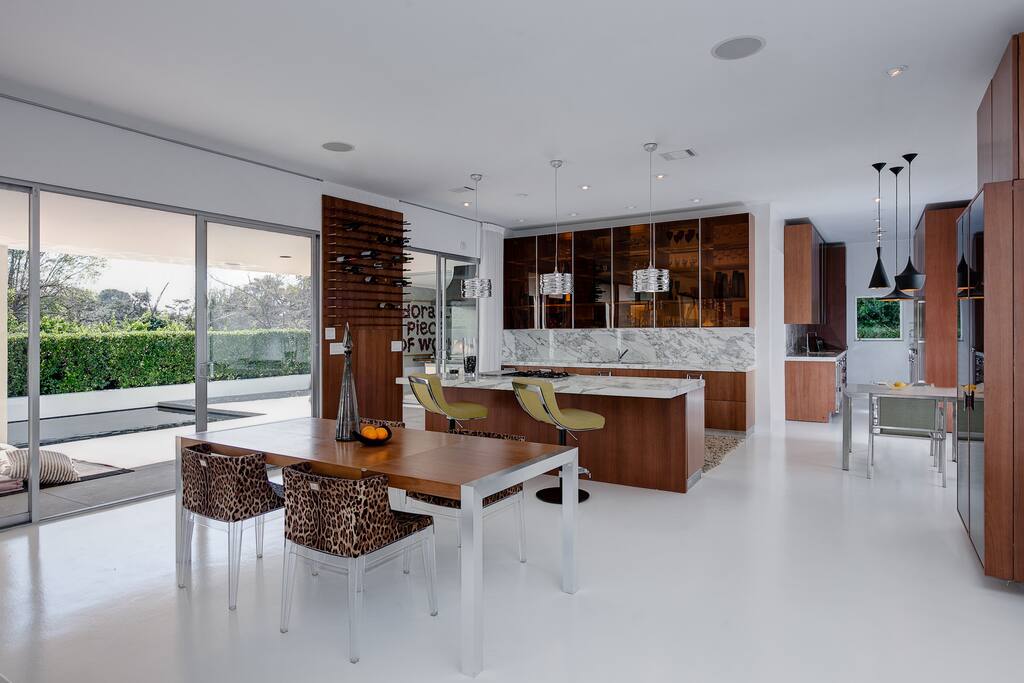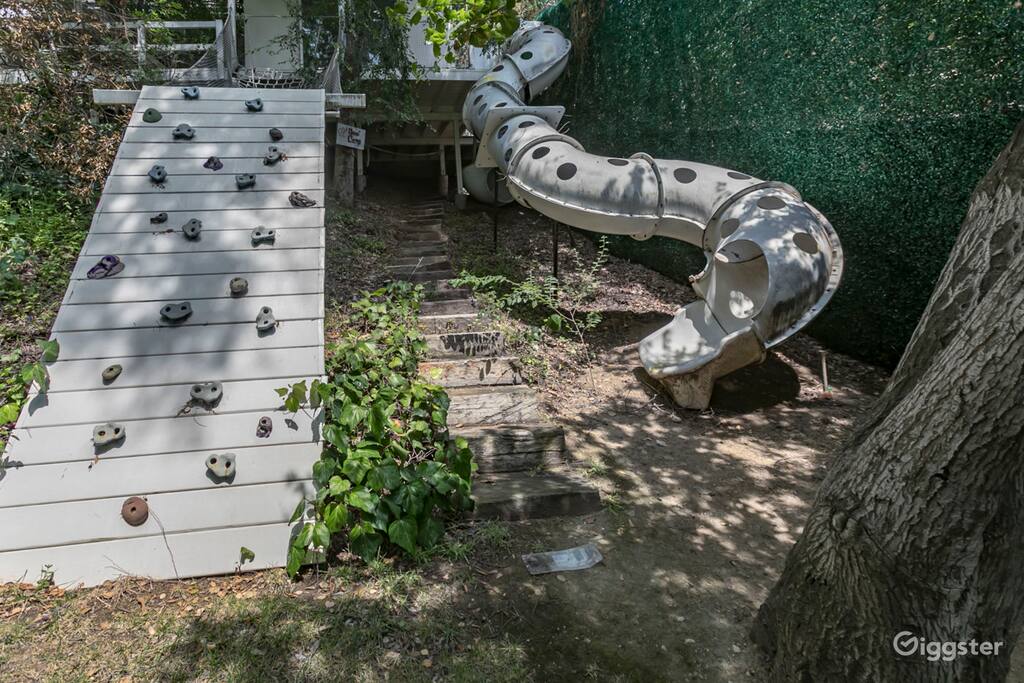 Where's Bing Crosby when you need him? Complete with a putting green, this mid-century Pasadena masterpiece is chock full of amenities including a tube slide, 11ft. swimming pool, rock climbing wall, in-ground trampoline, zipline, teepee and club house and that's just the backyard! Inside, the all-new furnishings were specifically made to look as if they came right from the sixties and, unsurprisingly, this property appears frequently in films and photo shoots. With an indoor fireplace, baby grand piano, mostly glass walls, a gated community, and a private entrance, this is a true gem. And Rose Bowl fanatics take note: it's located just steps away from the famed Rose Bowl Parade route as well as Old Town Pasadena where you'll find tons of shopping, dining, and great people watching.
8. Richard Neutra House ($1,495 a night)
Talk about the real deal! Resembling Don Draper's West Coast getaway, this stunning mid-century house in West Hollywood was designed by architect Richard Neutra, considered by many to be the father of Mid-Century Modernism. Sleek and sophisticated, it's been featured in Interior Design, Elle Decor, Dwell, and LA Times Magazine. In keeping with the bones of the house, the décor is the best of the best of the time period and features pieces by Vladimir Kagan, Paul McCobb, TH Robsjohn-Gibbings, and Milo Baughman (and art lovers will be thrilled my its proximity to LACMA, one of L.A.'s greatest museums). With breathtaking views of L.A., a huge backyard, and not just a fireplace but a fireplace room, this is a great place to entertain and while it may be from the last century, the accoutrements are entirely modern including the motorized pool cover and custom-built closets.
7. House on Private Road with Panoramic Views ($2,997 a night)
Picture where Kim Kardashian would live if she had lived in the 50s. The perfect mix of old and new, this sexy pad pays tribute to the 50s in the most modern way. Located on a private cul-de-sac on Briarcrest Road in Beverly Hills, this house offers—get this—360 degree views of Los Angeles. Afternoons can be spent by the pool either on the deck or under a covered area and thanks to the fire pit, there's no reason to go in at night. It's also just south of Fryman Canyon (perfect for hikers) and close to both Laurel Canyon and Coldwater Canyon so it has easy access to both the Valley and L.A. proper. It also happens to have amenities for kids like cribs and baby monitors, making it perfect for families. If you do bring your kids, there are five full bathrooms and two family rooms so no fighting over the lack of space. 
6. UCLA Area Modernist Home ($1,500 a night)
This minimalist gem may not have a lot in it, but what there is is pretty spectacular. In true 50s style there's a propane grill along with a BBQ and, of course, a fire pit. Of course, if you prefer to cook inside, there's a convection cooktop and since there's a concierge service, that means you can have your groceries delivered right to you! Close to Fox Pictures and UCLA, this property sits just between Santa Monica and Century City, which means you'll be just a short drive from either the beach or the city. They'll also start you out with a supply of shampoo, soap, and hotel-quality towels and linens, so don't worry about forgetting anything.
These 9 Los Angeles Airbnbs Will Have You Feeling Like An Entourage Cast Member
Airbnbs Perfect For Your Trip To Los Angeles Comic Con 2019
8 Super Sunny, Cheerful Silver Lake, Los Angeles Airbnb Homes
5. Mid-Century Hollywood Hills House ($350 a night)
If you're on a smaller budget but still want the mid-century experience, this sunny little pad is perfect! This two-bedroom, two bath house has such a happy, clean vibe that you might go home and re-do your own home. Updated with bamboo and terrazzo floors, this adorable little house features an outside patio, garden, and washer dryer. If you're into exercise, it's also near hiking trails like Runyon Canyon and gyms like Soul Cycle, Crunch and Equinox.
4. Mid-Century Hilltop with Views ($495 a night)
When you see pink flamingos outside a house, it's a pretty safe bet you're looking at a mid-century house. Located just north of Burbank, this cool house is not only near the freeway, but the Burbank Airport, making getting in and out of town much, much easier. This super family-friendly property features laundry facilities, a crib, a high chair and even books and toys for kids. It's also very close to Brand Park which features hiking and biking trails, a playground and even basketball courts.
3. Bright, Airy Mid-Century Modern House in Architectural Park ($295 a night)
Although it's in Altadena, right near Pasadena, this modest but lovely gem is so perfectly Mid-Century, it looks like it should be in Palm Springs. Designed by Mid-Century architect, Gregory Ain, this happy, open-concept property was part of a post-WWII development called Planned Park. The fabulous stainless steel kitchen is fitted with appliances fit for any gourmet chef. If lounging outside is more your style, there's a very enticing hammock out by the pool. The décor stays true to the aesthetic of the house with Eames-like chairs and tripod lamps.
2. Hillside Mid-Century Contemporary Home with Views ($364 a night)
This property may have been built in the 50s but make no mistake, the amenities are as modern enough for the Jetsons. With a Sonos sound system, steam shower, dropdown flat TV and even a snazzy set of floor lights in the bathroom, you'll expect George, Jane, Judy, Elroy and even Astro to be sitting in the living room when you arrive. Located in Studio City, you'll have easy access to both Los Angeles and the San Fernando Valley (not to mention Pasadena). With spectacular views, you'll probably end up spending a lot of time on the deck. They've even stocked it with shampoo and essential oils so you can hit the ground running when you arrive!
1. Mid Century Modern in the Heart of Beverly Hills ($1,650 a night)
Is it wrong to want to stay in a house because of the wallpaper? If not, we're booking this one immediately. Inventive and yet true to the period, this house is going to make your vacation look incredible on Instagram. Just imagine what your friends are going to say when they see a shot of you coming down that floating staircase? Or lounging on that incredible bed? Or doing your hair in that green and gold bathroom? With all brand new furniture and appliances, you are going to have the time of your life in this Beverly Hills estate!